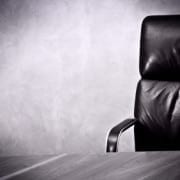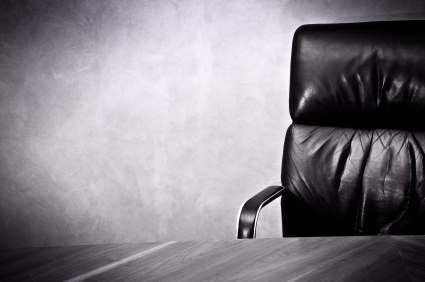 Effective decision-making provides the organization with a unified direction aimed at achieving a primary objective and possibly one or more secondary objectives. Regardless of the decision's complexity or its immediacy, the probability of achieving a successful outcome is directly related to the organization's ability to execute the decision in a deliberate and focused manner. It is for this reason that decisions and direction for their execution should come from one individual.[wcm_restrict plans="49219, 25542, 25653″]
Decision-making by committees or groups tends to increase the risk of failure. Perception and interpretation of circumstances varies from person-to-person. These variations result in differences between how we as individuals deal with particular circumstances and execute directives. When making decisions as a group, these variations often result in compromises, diluting the organization's response and increasing the risk of missing stated goals. Likewise, direction coming from multiple sources may defuse the organization's efforts or worst; result in confusion and conflict, thereby increasing the risk of an undesired outcome. Finally, shared decision accountability results in no accountability at all; frequently degrading to finger pointing or credit grabbing depending on the outcomes achieved.
Decision-making led by a single, accountable individual affords an organization several advantages:
concentrated, unified effort derived through the elimination of variation associated with multiple individuals interpreting circumstances and directions
centralized command and control that mobilizes needed personnel, material, and financial resources thereby preventing a stalled response
effective oversight of actions taken in response to the opportunity or problem; maintaining a clear picture of the integrated impact of the decision's execution, enabling timely execution adjustments as conditions change, and ensuring the organization's broader interests are met
Not every leader exhibits personal traits and possesses the positional power needed to be a decision's single point of accountability. When assigning the roll of decision-maker, the following conditions should be considered:
Does the individual possess the decision-making ability commensurate with the complexity and risk associated with this issue?
Does the individual possess the positional, personal, and intellectual power needed to both authorize the resource expenditures and direct the actions needed to make and execute the decision?
Is the individual organizationally positioned such that he/she can look down at the problem and see the entire, integrated nature of the issue?
There are some organizations and circumstances requiring decision-making by committee. While the There Can Be Only One best practice does not apply in these instances, these organizations or circumstances do not benefit from strong centralized decision-making and tend to be slower to change and slower to achieving results. In these cases, the less rapid response time should be factored into the decision-making time frame to help improve the chances for success.[/wcm_restrict][wcm_nonmember plans="49219, 25542, 25653″]
---
Hi there! Gain access to this article with a StrategyDriven Insights Library – Total Access subscription or buy access to the article itself.
Subscribe to the StrategyDriven Insights Library

Sign-up now for your StrategyDriven Insights Library – Total Access subscription for as low as $15 / month (paid annually).

Not sure? Click here to learn more.

Buy the Article

Don't need a subscription? Buy access to Decision-Making Best Practice 1 – There Can Be Only One for just $2!
[/wcm_nonmember]
---
About the Author

Nathan Ives is a StrategyDriven Principal and Host of the StrategyDriven Podcast. For over twenty years, he has served as trusted advisor to executives and managers at dozens of Fortune 500 and smaller companies in the areas of management effectiveness, organizational development, and process improvement. To read Nathan's complete biography, click here.
https://www.strategydriven.com/wp-content/uploads/OnlyOne.jpg
282
425
StrategyDriven
https://www.strategydriven.com/wp-content/uploads/SDELogo5-300x70-300x70.png
StrategyDriven
2007-09-15 07:31:21
2018-12-24 16:17:16
Decision-Making Best Practice 1 – There Can Be Only One