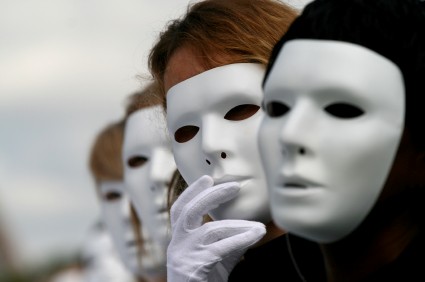 Organizations confer varying degrees of decision-making authority to their executives, managers, and employees typically based on their positions within the organization. In many circumstances, this results in more than one individual possessing the authority to render a decision for the particular question at hand.[wcm_restrict plans="49262, 25542, 25653″] Because there should be only one decision-making authority (see StrategyDriven Decision-Making Best Practice 1 – There Can Be Only One), it becomes necessary to identify who among the potential decision-makers is the individual on whose authority the selected course of action will be taken.
Identifying the decision-maker is critical to achieving a successful outcome. Without this designation, no one individual truly owns the decision or can be held accountable for it. Those implementing the decision lack the requisite knowledge of whom to report action status and results. Needed changes may lack the coordination needed to be effective or be counter to the decision's goals because those authorizing such changes lack the 'big picture' view of the situation.
Identifying the decision-maker, especially for complex situations involving teams of people, should also include overt communication of that designation. This ensures everyone involved in the decision-making and execution process clearly understands the chain of command such that reports and change authorizations are appropriately directed.
Final Thought…
Serving as the designated decision-maker is a powerful leadership development tool. Whenever possible, senior managers should seek to confer this responsibility to high potential, junior personnel. When doing so, however, the senior manager must assume and remain in the role of coach and mentor; allowing their junior to be the decision-maker and not usurp this individual's authority. Only then will the junior staff member truly benefit from the experience.[/wcm_restrict][wcm_nonmember plans="49262, 25542, 25653″]
---
Hi there! Gain access to this article with a StrategyDriven Insights Library – Total Access subscription or buy access to the article itself.
Subscribe to the StrategyDriven Insights Library

Sign-up now for your StrategyDriven Insights Library – Total Access subscription for as low as $15 / month (paid annually).

Not sure? Click here to learn more.

Buy the Article

Don't need a subscription? Buy access to Decision-Making Best Practice 7 – Identify the Decision-Maker for just $2!
[/wcm_nonmember]
https://www.strategydriven.com/wp-content/uploads/DecisionMaker.jpg
282
425
StrategyDriven
https://www.strategydriven.com/wp-content/uploads/SDELogo5-300x70-300x70.png
StrategyDriven
2010-03-06 06:17:43
2018-12-24 19:28:31
Decision-Making Best Practice 7 – Identify the Decision-Maker