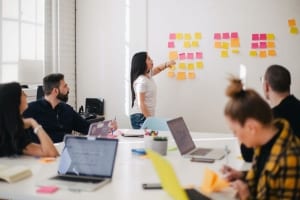 Modern advancements in technology have made it easier than ever before to start your own company and become an entrepreneur. Millennials are more willing to take a leap of faith and quit their jobs if they don't feel happy than previous generations. That's because you can find numerous success stories online of people who chose to follow their dreams and got rich.
It's important to understand that your end goal doesn't have to be to become rich. You can start a business simply if you want to lower the stress you experience on a daily basis and pursue your passions. After all, everyone deserves a chance to do something they love. Becoming an entrepreneur is a great wait to gain financial independence and express your creative side. With enough success, you may one day even help shape the industry you are in. If you're interested in starting your own business but don't know where to begin, you should follow these useful tips.
Plan Your Finances
When you decide that you're ready to leave your job and start your own business you'll likely be faced with a huge challenge. In case you don't have enough money saved up, you'll probably have to continue working until you have enough to get your company off the ground. This can be hard to do, especially if you're fired up about your idea. Nevertheless, it's important that you do everything right. The last thing you want is to quit your job and end up with a failed business.
To ensure you don't make any mistakes, you should estimate how much money you would need to get your business up and running. Note that you'll have some one-time costs like purchasing equipment, getting licenses and permits, as well as doing market research and branding. Along with that, you should also take into account the costs of keeping your company running for at least a year. That includes rent, production, salaries, utilities, and similar expenses.
You should have a rough estimate on how much it would cost you to start your business and keep it running for at least 12 months. This is also vital information for meetings with investors.
In the event that you're unable to save enough money to start a company by yourself, you'll still have many different funding options. For instance, you can get a bank or small business administration loan. It's also worth asking your friends and family whether they'd like to invest in your company. Finally, you should search for angel investors.
Write a Business Plan
Your business plan will serve as sort of a roadmap for your company that contains all of the crucial information about your business. Although you may have a pretty good idea of how you want your organization to look, you won't have a detailed guide on how to structure, run, and grow it without creating a business plan. This document can guide you through the various stages of starting and running your company.
If this is your first time starting a business, you probably don't know how to write a solid business plan. Even if you don't have the technical knowledge to do this properly, know that you can easily find assistance online. Some professional writing services that offer the dissertation writing services can often help you craft a business plan. Your best bet may be to find a professional writer that does the research proposal writing service and ask whether they can help you.
Despite the fact that you're yet to start your company, this is a good time to think about your exit strategy. Determine how much money you'd want to one day sell your business for. If you're successful in this, you may be able to make a huge profit.
Decide on a Legal Business Structure
One of the most crucial steps to starting your own business is defining what type of entity it represents. Although you may think of this as just a formality, it actually has a huge impact on your personal life. For instance, if you register for a sole proprietorship, you'll be accountable for all debts related to the organization. Note that this can have an effect on your personal credit.
The legal business structure of your organization will also determine how you'll file your taxes. In case you decide to form a partnership with one or more people, you'll have great tax benefits. However, there's also the option of creating a limited liability corporation. This is a hybrid business structure that allows you to have both the tax benefits of a partnership and limited liability if something goes wrong. Your plans and business goals should be a determining factor in the legal business structure of your choice.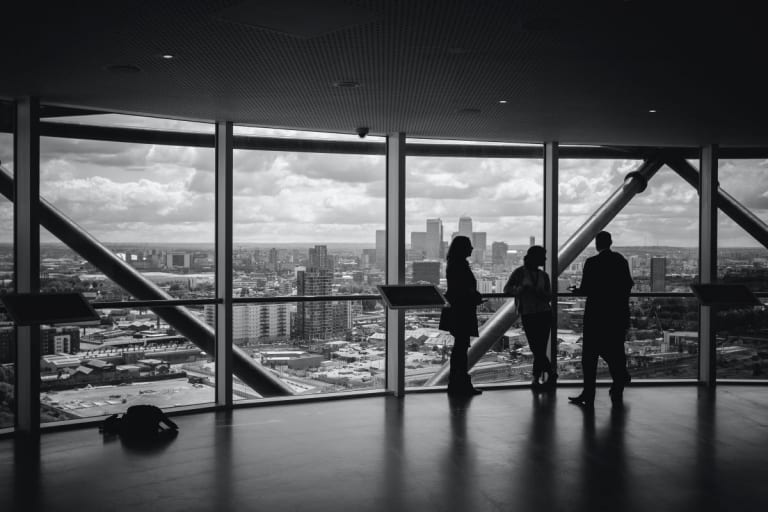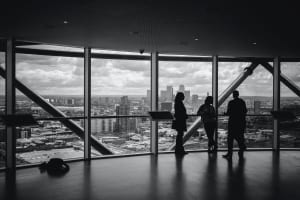 Choose a Location
Once you write your business plan, secure funding, and determine the legal business structure of your company, your next step is to set up your space. Think about how important location is for your business. In case it's not too important, you should search for office space that's located outside of the city center. Make sure that the location you choose has access to parking and can be reached with public transportation.
Another thing you have to check is how many competitors are close to you. In case there is a lot of competition in your preferred area, it's best to search for a different location. If you plan on opening a store, you should pick a location in a busy part of your city. Aside from choosing a good location for your shop, it's crucial to carefully plan your store's layout. Your goal should be to make an impression on any person that passes by your shop and encourage them to come in.
On the other hand, if you need a physical location only for storage and office space, your primary concern should be to ensure you can provide your employees with good working conditions. Of course, it's also imperative to pick a location that is easily reachable from every part of the city.
Create a Team
The people you hire to work at your company will be one of the factors that determine whether it will become successful. Before you post ads online or around your city, it's important to decide which positions to create. Think about what's most essential for the survival of your business. In most cases, organizations need an accountant, sales representative, product manager, and a marketing expert. You can outsource any tasks that these employees aren't able to do.
You'll be required to provide certain benefits to your employees, including:
Social security taxes
Disability insurance
Workers' compensation
Unemployment insurance
Leave benefits
Any other benefits you choose to give your employees are optional. Of course, it's worth noting that good benefits play an important role in employee retention.
Conclusion
The most important step to successfully starting a business is to do extensive planning. Before you even consider leaving your job to become an entrepreneur, make sure you know exactly what you need to do and how much money you need to get your company off the ground.
---
About the Author

Tiffany Harper is a training guru who's been working in the corporate sector for over a decade now. She loves to share her experience through blogs and articles. Due to her love of writing, she also works as the consultant for the essay writer service like custom essay help. Ever since Tiffany earned experience in corporate business, she provided her talents to some of the top essay writing services UK. Please do not hesitate to contact her on twitter.
https://www.strategydriven.com/wp-content/uploads/you-x-ventures-Oalh2MojUuk-unsplash4.jpg
800
1200
StrategyDriven
https://www.strategydriven.com/wp-content/uploads/SDELogo5-300x70-300x70.png
StrategyDriven
2020-10-01 09:00:04
2020-10-01 08:04:43
I Want to Start My Own Business But How?