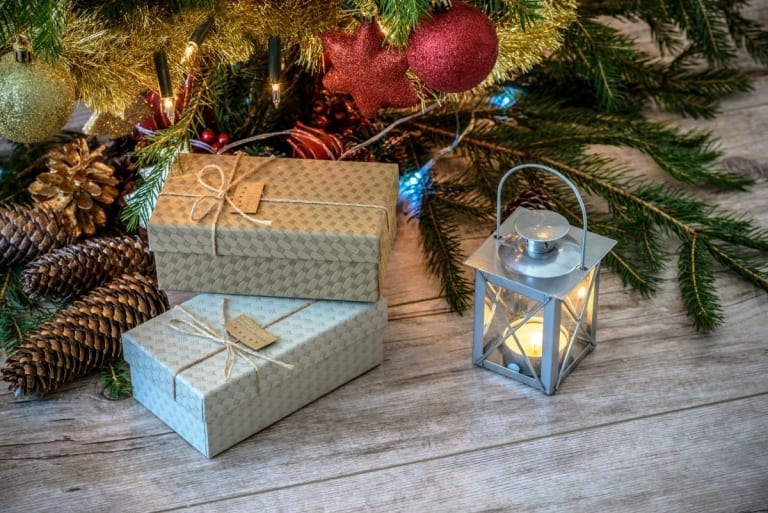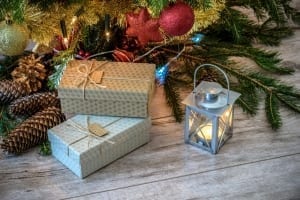 Money may be the king, but other options could be even better. Since the holiday season is around the corner, your search for choosing the best gifts for a family member or a loved one must have begun. More than excitement, there must be a lingering feeling of confusion, indecisiveness, and cluelessness. Choosing a gift can be a grueling process, especially if you have little or no experience.
Well, in such a case, gifting prepaid visa gift cards nestled within greeting cards can be an excellent option. It is just what you are looking for. As everyone has busy schedules, and it is hard to take out time while you are traveling or working, therefore prepaid gift cards are a win-win in circumstances such as these. Cash is like a gift that people often forget. The moment it is spent or placed into our wallets, it is over and done with. And a gift might turn out to be not useful or liked by the receiver. But something like a visa gift card is the best of both cash and a gift. However, do not be fooled, where there is a bright side to it, there are also some negatives.
Why do people buy visa gift cards?
Visa cards are purchased by people who want flexibility while making choices between how and when to redeem the gift card. Places like stores and restaurants gift closed-loop cards, which can only be used at the issuing merchants.. So the person who gives a gift card will have to make sure that they choose a location that is easier for the recipient to make a purchase. On the other hand, visa cards are redeemable and accepted at stores and restaurants. For further information click here to explore the various options available in this regard.
Many are not aware of the numerous benefits of a visa card. Not only for gifting purposes, but visa cards can also be utilized for practical use such as, if you want to co-pay on your next doctor's visit or pay any utility bills, then visa cards can be beneficial. There are also options for popular reward cards, which are ideal for businesses. It is very cheaper for companies to issue reward cards and rebates in the form of a card.
Prepaid Visa Gift Cards:
Nothing is more upsetting than having an important event coming up and not having a clue about what to buy for a friend or a family member. In such a case, one can let them choose their own desired present by giving them a prepaid visa gift card. Prepaid cards are cards that you can transfer money onto beforehand to make a purchase or a transaction. However, it must be noted that they are not linked to a bank account.
Benefits:
You will not have to worry about finding the right item for a special occasion. Just load the card with cash, and the respective recipient will select what they want to buy.
They are easy to purchase and can be wrapped and mailed for someone who lives far away from you.
Visa cards are super convenient. All you have to do is grab a merchant card or master cards at a drugstore, retailer, or supermarket. They can also be purchased online as well and sent to your giftee via mail.
State laws often provide them with additional protection and prevent them from expiring for at least five to seven years from your purchase date.
They can be marked as a check, although a processing fee might apply.
Drawback:
They can only be used at the walk-in or online store of issuing retailers.
You might not get the full value of the card if the company is shut down permanently.
When you are sending a gift card to someone in a different country, there might be only a few convenient stores or none at all.
Scammers can copy gift card codes while they are still on display and then steal their desired amount of cash that you would have loaded onto the prepaid visa card.
Prepaid visa gift cards may not be the right choice for a friend or a relative who is sensitive about the monetary value of gifts.
Some people dislike shopping and are a fan of saving. Unfortunately, a prepaid visa card might not be a good option for them.
Prepaid Visa Gift Cards for Self:
Discussed above are some of the possible and impossible ways to make a gift purchase for your loved ones and friends. It doesn't mean that visa gift cards are not for you. They are. As discussed below, there are some pros and cons that come along with shopping for oneself. For those who consider shopping as retail therapy, these are some of the considerations.
Benefits:
A prepaid visa gift card might not be the same as your debit card, but it surely can carry money without having to get it cashed all the time.
Visa cards are versatile, just like our standard visa debit cards. They are easy to use and sometimes even accessible via ATM's.
There is a zero risk that your identity might be compromised if you lose your visa gift card.
Drawbacks:
You can't add more money once you have ultimately used up your prepaid gift card. The lack of reuse leads the majority of people to switch towards reversible prepaid cards.
The money that you put into your visa card may get used up through bank fees as a result. Try finding a gift card that charges either a low fee or no activation fee at all.
Your transaction may be declined if you plan to buy something that is twice the amount of money you have loaded on that card.
Make Your Choice:
As someone who enjoys shopping or giving gifts, the prepaid visa cards, can be a great gifting option for you. They also provide a very flexible and secure way to pay for items you need while keeping your bank account protected, and the same case is with your identity.
Final Word
Visa gift cards provide a lot of benefits as they can be the perfect gift for everyone, every time. Understanding the possible advantages and disadvantages of visa cards is very important. You have to see it for yourself. Is this method convenient for you? Do you want to use this particular method of payment? If it is easy and convenient for you, then start with a low balance to try out a prepaid card experience. Although the prepaid card is not reloadable and the banks might charge a lot of activation fees. The choice is yours whether you decide to purchase it or not.
https://www.strategydriven.com/wp-content/uploads/balls-bow-boxes-candle-237904.jpg
801
1200
StrategyDriven
https://www.strategydriven.com/wp-content/uploads/SDELogo5-300x70-300x70.png
StrategyDriven
2020-03-05 20:00:46
2022-02-02 17:31:33
Pros and cons of prepaid visa gift cards