An integral part of the learning organization's evaluation and control program, the corrective action program provides a single repository for recording the details associated with adverse events and work/service requests. As such, the program provides a consolidated view of issues and requests; enabling the collective prioritization, resourcing, and monitoring of the organization's response activities.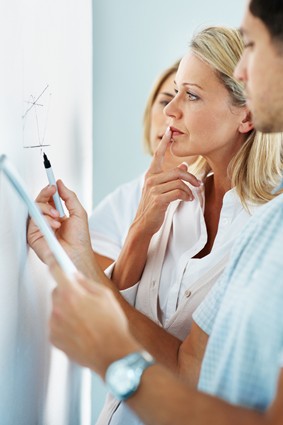 Corrective action programs encompass the identification, reporting, evaluation, resolution, and trending of issues and requests. Unique program elements enable successful execution of each phase including:
Identification – Personnel at all levels of the organization recognize conditions deviating from established standards and expectations, adverse trends and events, and other needs for action.
Reporting – Individuals identifying conditions meeting established issue and/or request reporting criteria notify the appropriate managers verbally and in writing, via condition reports, of the situation.
Evaluation – Qualified personnel assess each reported issue and request individually and collectively to establish its priority and identify needed corrective actions and due dates, typically documented within a work and/or service order(s). Initial assessments are commonly performed by the responsible on-duty supervisor and later validated by a cross-functional management team. In-depth causal evaluations are performed for significant issues in order to identify corrective actions to prevent recurrence.
Resolution – Management reviews, approves, assigns resources, and monitors response actions assigned to issue and request resolution. Management's actions are commonly documented on the associated work/service order(s).
Trending – Metrics and associated management reports provide a picture of overall performance based on tags characterizing each condition report and work/service order.
As illustrated by the Information Development Model, condition reports belong to the first tier of performance data refinement. Performance reports at this level represent basic, raw data that needs to be integrated with other data sources in order to enable basic trend identification and analysis. Human knowledge and experience is needed to make this raw data collectively insightful.

Focus of the Corrective Action Program Forum
An organization's corrective action program plays a key role in identifying the corrective actions to day-to-day issues and requests needed to support continued operations and improve performance. Materials in this forum are dedicated to discussing the leading practices of companies successfully executing a corrective action program in support of strategic and tactical business operations. The following articles, podcasts, documents, and resources cover those topics critical to a strong corrective action program.
Articles
StrategyDriven Personal Business Advisor Remote Assistance and Dedicated Advisor clients and Corrective Action Program Forum subscribers can access all of the articles listed below. Self-Guided clients can access those articles annotated as [SG = 📱]
Not yet a StrategyDriven Personal Business Advisor client? Click here to learn more.
Principles
Best Practices

The StrategyDriven Team
Headquartered in Acworth, Georgia, StrategyDriven provides affordable business performance improvement consultants in Atlanta, the Southeast, throughout the United States, and around the World. Our world class advisors are recognized leaders in their chosen fields.
To learn more about StrategyDriven's team of seasoned business executives, click here.