Corrective Action Program – Benefits of Documenting Adverse Conditions and Work Requests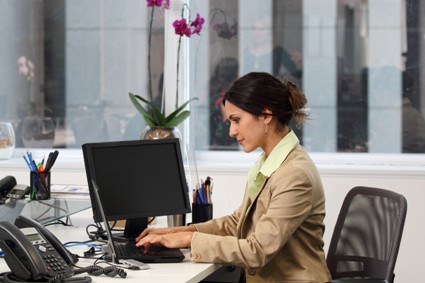 Documenting adverse conditions and work requests is an administrative task viewed by some as burdensome and valueless. Nothing could be further from the truth. Capturing condition and request information is vitally important to the overall effectiveness and continuous improvement of every organization.[wcm_restrict plans="48822, 25542, 25653″]
An effectively executed condition reporting process helps align an organization and fosters an engaging culture. These affects are achieved through:
Engagement
Employee Engagement – employees at all levels of the organization are encouraged to report conditions adverse to quality thereby instilling within them a sense of ownership for the business and its operations (See StrategyDriven Corrective Action Program best practice article, Everyone Can Submit a Condition Report)
Leadership Engagement – executives and managers are assigned documented ownership for the appropriate resolution of reported conditions and response to submitted requests; establishing clear responsibility and accountability for the business and its operations among the company's leaders
Communication
Regulatory Reporting Requirements – oversight authorities are notified of conditions in a timely manner as required by statute
Executive and Management Notifications – executives and managers are made aware of conditions demanding their attention commensurate with their accountabilities and decision-making authority (See StrategyDriven Tactical Execution best practice article, Clearly Defined Organizational Roles and Responsibilities)
Operational Condition Awareness – operations/production personnel are notified of conditions affecting the safe, reliable operation of the systems under their charge; affording them the opportunity to monitor conditions and implement compensatory actions to ensure ongoing safe and reliable operations
Alignment
Prioritization and Aggregation Consistency – documented conditions and requests are screened against established standards ensuring consistent prioritization and aggregation of items evolving from different parts of the organization (See StrategyDriven Corrective Action Program article, Condition Report Prioritization)
Response Appropriateness – reported conditions and requests are screened by a multidiscipline team so to help eliminate biased or skewed prioritization of items by a single individual or group
Resource Allocation – consistent prioritization and aggregation helps ensure appropriate resources are dedicated to each issue commensurate with its importance in order to optimally achieve the organization's goals and objectives
Improvement
Historic Record Capture – documented condition reports enable historic reviews to be conducted providing additional information to the issue resolution and decision-making process further supporting long-term performance improvement
Performance Monitoring – aggregation of reported adverse conditions over time enables identification of trends that further focus the application of performance improvement resources (See StrategyDriven Corrective Action Program best practice article, Perform Periodic Aggregate Analyses)
Other
Lawsuit Response/Protection – documenting adverse conditions, including follow-up actions, helps establish 'good faith' attempts to correct adverse conditions
Safety Conscious Work Environment
Critical to the success of every condition reporting process is the workplace environment within which the process functions. Employees must feel confident that their adverse condition reports and work requests, whatever they may be, will be professionally received and acted upon by management without the fear of retaliation, intimidation, harassment, or discrimination. Similarly, employees submitting condition reports must do so in a constructive manner. Only when a performance improvement focused environment free from blame exists will the condition reporting process be truly effective.[/wcm_restrict][wcm_nonmember plans="48822, 25542, 25653″]
---
Hi there! Gain access to this article with a StrategyDriven Insights Library – Total Access subscription or buy access to the article itself.
Subscribe to the StrategyDriven Insights Library

Sign-up now for your StrategyDriven Insights Library – Total Access subscription for as low as $15 / month (paid annually).

Not sure? Click here to learn more.

Buy the Article

Don't need a subscription? Buy access to Corrective Action Program – Benefits of Documenting Adverse Conditions and Work Requests for just $2!
[/wcm_nonmember]
---
About the Author

Nathan Ives is a StrategyDriven Principal and Host of the StrategyDriven Podcast. For over twenty years, he has served as trusted advisor to executives and managers at dozens of Fortune 500 and smaller companies in the areas of management effectiveness, organizational development, and process improvement. To read Nathan's complete biography, click here.
Related content from StrategyDriven
https://www.strategydriven.com/wp-content/uploads/DocumentCAPFeatureLarge.jpg
372
672
Nathan Ives
https://www.strategydriven.com/wp-content/uploads/SDELogo5-300x70-300x70.png
Nathan Ives
2015-04-07 06:43:17
2018-12-23 12:26:48
Corrective Action Program – Benefits of Documenting Adverse Conditions and Work Requests