Corrective Action Program Best Practice 10 – Everyone Can Submit a Condition Report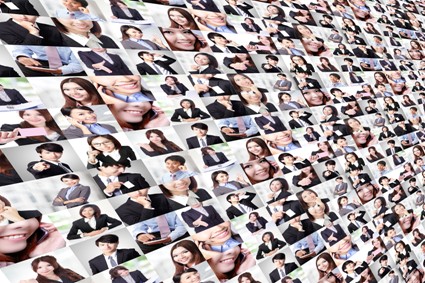 Adverse conditions and opportunities for improvement present themselves at unpredictable times and in unexpected places; possibly observed by only a few or one. Furthermore, an organization benefits most when its workforce contributes the full measure of its intellect and creativity. Thus, it is critically important that everyone, including contractors, be able to submit a condition report.[wcm_restrict plans="48889, 25542, 25653″]
Leaders focused on engaging workers involve them in the performance improvement process including the submission of condition reports. They recognize that by doing so, their organizations benefit by:
Obtaining timely information on operational events and equipment deficiencies by those specially educated and trained on the design, monitoring, operation, and maintenance of the facility
Receiving feedback on the accuracy of procedures, work instructions, and tagging orders
Gaining first-hand insights into floor-level operational performance from the perspective of the 'doer'
Providing insight on how management decisions and communications affect the workforce and how they are being interpreted relative to the organization's stated goals and values
While there exists many benefits to allowing everyone to submit condition reports, some guidelines should be in place to ensure the program is used for its intended purpose:
Adverse conditions and trends should be reported in a timely manner as soon as possible following discovery
Documented information should be fact-based
Condition reports should not include confidential personnel information
Condition reports written by any one individual (managers included) should not 'target' a specific person or group
Management reprisals for factual condition reports are not tolerated up to and including dismissal of offending managers
Condition reports written by non-management personnel should be addressed in the same manner and with the same priority as those written by the management team
Non-management personnel should be recognized and rewarded, as appropriate, for their contributions to the corrective action program
Enabling All Employees to Submit a Condition Report
Allowing all employees to submit condition reports alone is not enough to realize all of the desired benefits. Employees must also be trained on the methods and mechanisms for filing condition reports and the system for doing so needs to be easy to use.
Corrective Action Program Training
In order for employees to effectively participate in the identification and documentation of condition reports, they must have a thorough understanding of the problem reporting process. This training should include the standards and thresholds for problem reporting, actions to be taken at the time of issue discovery, condition report types and minimum data requirements, and how to document and submit a condition report. As all employees, including contractors, can submit condition reports, this training is often delivered as a part of employee onboarding or site access training.
Condition Report Filing Mechanisms
Employee participation in the condition reporting process is further facilitated by an easy to use, highly accessible reporting system. Such systems commonly possess the following characteristics:
Condition reporting applications and forms are intuitive to complete (See StrategyDriven Corrective Action Program article, Minimum Condition Report Data Requirements, and best practice article, Employ Multiple Condition Report Types)
All employees have easy access to the condition reporting system or forms
Paper-based forms are available in the absence of electronic systems (See StrategyDriven Corrective Action Program best practice article, Availability of Paper Forms)
Kiosk-like electronic reporting systems or paper-based forms are provided for contractor use thereby removing their need to directly access company information technology systems
Final Thoughts…
Employees contributing condition reports often feel a greater sense of ownership for the organization's success because of their direct involvement in affecting performance improvement. Thus, allowing everyone to submit condition reports can help heighten overall employee engagement which in-turn increases productivity and other contributions. (See StrategyDriven articles, The StrategyDriven Organization and StrategyDriven Employee Engagement Center of Excellence)
Confident, capable managers do not fear condition reporting by subordinates but instead welcome this input as an opportunity for issue resolution, risk mitigation, and organizational improvement. Managers overly resistant to involving subordinates in the identification and submission of issues may themselves warrant additional performance scrutiny.[/wcm_restrict][wcm_nonmember plans="48889, 25542, 25653″]
---
Hi there! Gain access to this article with a StrategyDriven Insights Library – Total Access subscription or buy access to the article itself.
Subscribe to the StrategyDriven Insights Library

Sign-up now for your StrategyDriven Insights Library – Total Access subscription for as low as $15 / month (paid annually).

Not sure? Click here to learn more.

Buy the Article

Don't need a subscription? Buy access to Corrective Action Program Best Practice 10 – Everyone Can Submit a Condition Report for just $2!
[/wcm_nonmember]
---
About the Author

Nathan Ives is a StrategyDriven Principal and Host of the StrategyDriven Podcast. For over twenty years, he has served as trusted advisor to executives and managers at dozens of Fortune 500 and smaller companies in the areas of management effectiveness, organizational development, and process improvement. To read Nathan's complete biography, click here.
Related content from StrategyDriven
https://www.strategydriven.com/wp-content/uploads/EveryoneCAP.jpg
283
425
Nathan Ives
https://www.strategydriven.com/wp-content/uploads/SDELogo5-300x70-300x70.png
Nathan Ives
2015-02-17 06:50:13
2018-12-23 14:20:09
Corrective Action Program Best Practice 10 – Everyone Can Submit a Condition Report