Business Performance Assessment Program Best Practice 3 – Avoid Using Absolutes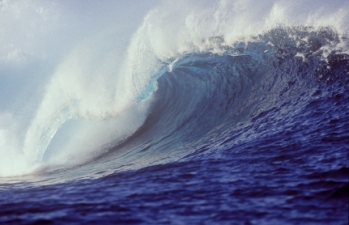 Evaluators performing business performance assessments often find themselves awash in data suggesting their company's performance significant lags that of competitors and top industry performers. Evidence suggesting the need to improve may be so plentiful that the self assessors come to believe immediate reforms must be made if to only ensure the continued viability of their organization.[wcm_restrict plans="47742, 25542, 25653″]
All too often, the performance improvement focus of a business performance assessment drives assessors to lose a degree of perspective regarding what their organization does right; even for those things for which they are recognized as an industry leader. Lacking a balanced perspective on their organization's performance, evaluators fall prey to the notion that no process, product, or person is adequate to the task and that everything and everyone needs to dramatically improve. Translated into the self assessment report itself, this overly negative perspective may result in the business performance assessment team advocating the proverbial 'throwing out the baby with the bathwater.'
One easily employed method of reducing the likelihood of overstating the organization's performance improvement needs is to, at a minimum, challenge and often to avoid the use of absolute terms. Such terms typically point directly to overstated positions warranting further consideration. Absolute terms to listen for during routine team communications and oral presentations as well as in written notes, memos, and reports include:
all, every, everyone, everything
none, no one, nothing
always, forever, have to
never, under no circumstances
Final Thoughts…
There may be occasions where a business performance assessment team finds no readily available evidence that corporate performance need to improve in one or more areas. The history of business reveals, however, that many significant advances came from the improvement or replacement of industry leading practices. Subsequently, the avoidance of absolutes is equally important, if not as often applicable, to the characterization of strong performance.
In some rare cases, the use of absolute statements is warranted and necessary. However, it is important that instances are recognized, validated, and deliberately and conservatively made so as to not diminish the credibility of the overall assessment findings.[/wcm_restrict][wcm_nonmember plans="47742, 25542, 25653″]
---
Hi there! Gain access to this article with a StrategyDriven Insights Library – Total Access subscription or buy access to the article itself.
Subscribe to the StrategyDriven Insights Library

Sign-up now for your StrategyDriven Insights Library – Total Access subscription for as low as $15 / month (paid annually).

Not sure? Click here to learn more.

Buy the Article

Don't need a subscription? Buy access to Business Performance Assessment Program Best Practice 3 – Avoid Using Absolutes for just $2!
[/wcm_nonmember]
Related content from StrategyDriven
https://www.strategydriven.com/wp-content/uploads/Wave.jpg
225
349
StrategyDriven
https://www.strategydriven.com/wp-content/uploads/SDELogo5-300x70-300x70.png
StrategyDriven
2008-05-29 21:42:02
2018-12-16 16:25:34
Business Performance Assessment Program Best Practice 3 – Avoid Using Absolutes