Identify the Measures First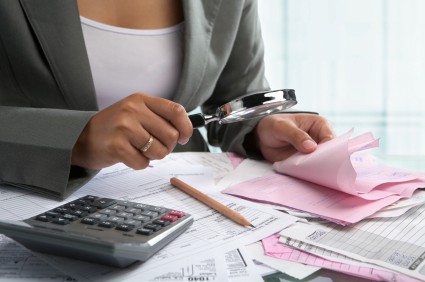 "Not everything that can be counted counts, and not everything that counts can be counted."
Albert Einstein
Awarded the 1921 Nobel Prize in Physics, named Time's Man of the Century in 1999, and best known for his conception of the theories of special and general relativity
Organizations today seem to have a never ending supply of performance measures. Our data rich environment feeds the need of many managers to have all things counted. Yet as Albert Einstein suggests, not everything that can be counted matters. And just because something is counted doesn't make it important. Thus, not everything that is measurable should be assigned its own performance indicator; rather only those things that are truly important, whether currently counted or not, should be measured. The identification of performance measures should therefore start with the identification of the key factors critical to the organization's success.[wcm_restrict plans="41590, 25542, 25653″]
Many leaders fall into the trap of creating performance measures for only those performance parameters that data is available. These leaders create performance measures for the data they have rather than on a basis of needing this information to improve performance. StrategyDriven research reveals that the typical organization only captures approximately 40 percent of the data needed to generate all its mission critical performance indicators within electronic systems. Subsequently, those leaders focused on generating performance measures based on available data rob their organizations of the vital information needed to excel.
The typical organization only captures 40 percent of mission critical performance measurement data within its supporting electronic systems. Therefore, those organizations measuring performance based solely on available data fail to monitor over half of the performance parameters important to the organization's success.

StrategyDriven Research, 2010
Developing performance measures based on the key factors critical to the organization's success can be both costly and beneficial. Because over half the data needed for these measures is not readily available within electronic systems, manual intervention will be required in order to identify and document these data in a way that supports performance indicator generation. Such manual efforts are often time consuming and always ongoing. Benefits realized, however, can be even more significant including:
Directing organizational focus on only those things important to goal achievement
Eliminating organizational distractions to unimportant performance parameters by significantly reducing the number of performance indicators routinely monitored
Deepening the analysis and understanding of performance factors critical to the organization through the dedication of the time previously spent developing and maintaining unimportant measures
Increasing accountability for improving performance in those key areas critical to the organization's success
[/wcm_restrict][wcm_nonmember plans="41590, 25542, 25653″]
---
Hi there! Gain access to this article with a StrategyDriven Insights Library – Total Access subscription or buy access to the article itself.
Subscribe to the StrategyDriven Insights Library

Sign-up now for your StrategyDriven Insights Library – Total Access subscription for as low as $15 / month (paid annually).

Not sure? Click here to learn more.

Buy the Article

Don't need a subscription? Buy access to Organizational Performance Measures Best Practice 13 – Identify the Measures First for just $2!
[/wcm_nonmember]
Additional Information
The following StrategyDriven articles and whitepapers provide additional information on the identification of those performance measures important to the organization's ongoing success:
Articles
StrategyDriven Podcast – Special Edition
Whitepaper
Resource – Book
Related content from StrategyDriven
https://www.strategydriven.com/wp-content/uploads/IdentifyMeasure.jpg
282
425
StrategyDriven
https://www.strategydriven.com/wp-content/uploads/SDELogo5-300x70-300x70.png
StrategyDriven
2010-10-12 11:24:58
2020-10-24 16:28:02
Identify the Measures First