Human Performance Warning Flag 1 – Peer Checking Everything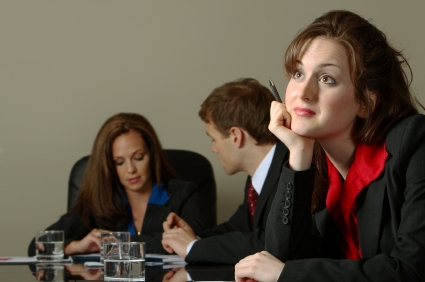 Performing operational tasks is no different than administrative work or project activities – elevate all tasks to a level of equal importance and they all become unimportant. As previously defined in StrategyDriven Human Performance Management Best Practice 2 – Peer Checking, activities that should be peer checked are those irreversible actions presenting a severe adverse consequence if an error is made. If all activities are peer checked, including those that are either reversible and/or have little consequence if a performance error occurs, then all activities are elevated to an equal level of importance; unnecessarily diminishing productivity and inviting complacency in the performance of truly important tasks.[wcm_restrict plans="41251, 25542, 25653″]
Therein lies the greatest problem with peer checking all activities. The performance of peer checking requires an additional resource which necessarily reduces productivity. These individuals may subsequently feel added time pressure that drives them to hurriedly perform the peer checked; limiting the tool's effectiveness in reducing errors. Additionally, with all activities being reviewed, the importance of consequential activities on the performer and a feeling that the checker will prevent an error may result in diminished effectiveness of the performer's self checking practice. Proper assessment of activities and limited use of peer checking as an error reduction tool is therefore critically important to implementing an effective peer checking performance standard.
Peer checking all activities eliminates the distinction between those evolutions that are irreversibly consequential and those that do not have immediate consequences. As leaders, it is our responsibility to ensure proper prioritization of activities and development and application of performance standards that maximize the organization's opportunity for success. While not all inclusive, the four lists below, Process-Based Warning Flags, Process Execution Warning Flags – Behaviors, Potential, Observable Results, and Potential Causes, are designed to help organization leaders to recognize whether their organization is treating all operational activities equally when applying the peer checking tool; diminishing productivity and risking complacency. Only after a problem is recognized and its causes identified can the needed action be taken to move the organization toward improved performance.
Process-Based Warning Flags
No clear definition exists for what activities should be peer checked
Lack of specific, documented examples of activities requiring a peer check
Effective peer checking performance is not included in the management observation program, such as embedding reviews within program checklists
Managers and supervisors are not trained on appropriate peer checking practices and standards
Process Execution Warning Flags – Behaviors
Appropriate peer checking practices are not communicated (manager to supervisor and/or supervisor to employee)
Employees take the initiative to perform peer checking for reversible and/or non-consequential activities
Managers and supervisors insufficiently or ineffectively reinforce human performance tool use
Managers and supervisors expect all activities to be peer checked; particularly those carried out at important watch stations such as in a main control room or safety control system panels
Potential, Observable Results
Productivity decline with no corresponding performance accuracy increase
Performance complacency and potential decline in performance accuracy including diminished self checking performance
High or rising number human errors that should have been prevented by peer checking for which an adverse consequence was avoided because of another preventive measure
Rise in the number of near-miss events of consequence
(The event did not occur because of the operating condition or circumstance and not because of a positive, direct event prevention mechanism.)
Consequential event occurrence including financial loss, environmental damage, equipment damage, and human injury and/or death
Potential Causes
Lack of understanding of the effectiveness limits of the peer checking tool
Inappropriate value association with the peer checking tool by executives, managers, supervisors, and/or employees
Overly aggressive use of the peer checking tool
Managers and/or supervisors do not correct employees who perform peer checks for reversible and/or non-consequential activities
[/wcm_restrict][wcm_nonmember plans="41251, 25542, 25653″]
---
Hi there! Gain access to this article with a StrategyDriven Insights Library – Total Access subscription or buy access to the article itself.
Subscribe to the StrategyDriven Insights Library

Sign-up now for your StrategyDriven Insights Library – Total Access subscription for as low as $15 / month (paid annually).

Not sure? Click here to learn more.

Buy the Article

Don't need a subscription? Buy access to Human Performance Warning Flag 1 – Peer Checking Everything for just $2!
[/wcm_nonmember]
Related content from StrategyDriven
https://www.strategydriven.com/wp-content/uploads/PeerCheckingWF.jpg
282
425
StrategyDriven
https://www.strategydriven.com/wp-content/uploads/SDELogo5-300x70-300x70.png
StrategyDriven
2011-07-26 06:13:31
2018-10-13 23:00:12
Human Performance Warning Flag 1 – Peer Checking Everything