Risk Management Best Practice 1 – Map Corporate Risks to Operational Processes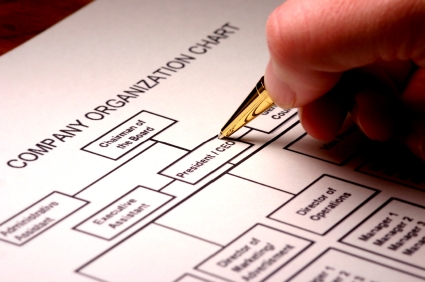 All enterprises face a unique set of risks that threatens long-term organizational success and viability. Like corporate level performance measures, it can be difficult to readily 'see' the day-to-day activities that initiate, amplify, or mitigate these risks. Mapping corporate risks to the line organization's executable processes illuminates the risk related activities so they can be appropriately monitored and managed.[wcm_restrict plans="48998, 25542, 25653″]
Mapping the Risks
Mapping enterprise risks to day-to-day activities requires three foundational components:
List and description of the significant enterprise risks
Corporate organizational chart
List of core line organization processes / programs
If available, a mature system of organizational performance measures helps accelerate the mapping process.
Armed with this information, enterprise risks can be mapped to core operational processes as follows:
Create a base risk map with the enterprise risks listed at one side or at the top of the organization chart and the core processes beneath or next to the tier of the organization that 'owns' the process. (See Figure 1)
Redefine each enterprise risk in quantifiable terms as though converting it into a performance measure.
Identify those activities and performance variables at one organization level lower than the corporate level that contribute to the higher level's risk measure.
Repeat Step 3 until the contributing activity is specifically addressed by documented procedures or is governed by documented performance standards.


Click here to see an enlarged graphic.
Note that a well-defined organizational performance measurement system will often provide a line-of-sight guide from the corporate risks to the operational procedures and behavior standards.
Final Thought…
Just as a quality organizational performance measure system aids risk mapping, a well-constructed risk map can be used in the development of an organizational performance measurement system or in the assessment of such a measurement system.[/wcm_restrict][wcm_nonmember plans="48998, 25542, 25653″]
---
Hi there! Gain access to this article with a StrategyDriven Insights Library – Total Access subscription or buy access to the article itself.
Subscribe to the StrategyDriven Insights Library

Sign-up now for your StrategyDriven Insights Library – Total Access subscription for as low as $15 / month (paid annually).

Not sure? Click here to learn more.

Buy the Article

Don't need a subscription? Buy access to Risk Management Best Practice 1 – Map Corporate Risks to Operational Processes for just $2!
[/wcm_nonmember]
Related content from StrategyDriven
https://www.strategydriven.com/wp-content/uploads/OrgChart.jpg
282
425
StrategyDriven
https://www.strategydriven.com/wp-content/uploads/SDELogo5-300x70-300x70.png
StrategyDriven
2011-12-20 11:53:11
2018-12-23 23:10:59
Risk Management Best Practice 1 – Map Corporate Risks to Operational Processes