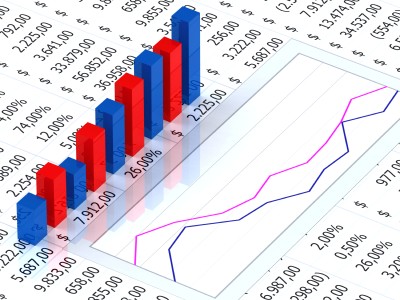 When developing the picture of organizational performance, many leaders view their metrics in clusters aligned with the organization's hierarchical structure. While logical, such groupings cannot capture the cross-functional nature of many business processes, systems, and applications. Consequently, the organization's monitoring system may provide the appearance of healthy performance that is inconsistent with what managers know to exist. Regrouping organizational performance measures often reveals these known issues and brings to light other previously unseen improvement opportunities that can yield great value to the business.[wcm_restrict plans="41661, 25542, 25653″]
Today's corporations are highly complex entities connected by cross-functional processes supported by sophisticated enterprise resource planning systems. The actions of one group or individual typically have a ripple effect, affecting performance across the organization. Thus, for an organization's leaders to possess a full picture of performance, a new dimension of measurement must be implemented – the regrouping of current functional performance measures around cross-functional interactions. For example:
Cross-Functional Processes: Execution of many organizational functions involves large numbers of individual from differing workgroups, each with its own set of workgroup specific performance metrics. Consequently, overall process effectiveness and efficiency go unmonitored, particularly at the points of transition between workgroups. Consider regrouping workgroup focused metrics into sets aligned with the cross-functional process and, if necessary, implementing measures to monitor handoffs between workgroups
Equipment Systems: Engineering and maintenance groups, and their associated group and equipment performance measures, are frequently organized by discipline – electrical, mechanical, and instrumentation and controls. Consequently, the performance of integrated equipment operational functions may go unmonitored resulting in less than achievable output, reduced response times, and/or lower safety. Consider regrouping these discipline-based metric into sets aligned with operationally important functions
Identifying Cross-Functional Metric Set Needs
Considering the examples above, how might leaders identify their needed cross-functional metric sets?
Identify all significant cross-functional processes, those involving the contribution of more than one functional group, including but not limited to: work management program, corrective action program, self-assessment program, benchmarking program, training program, and marketing and sales program
Consider other instances where an organizational hierarchy perspective has been applied to the performance measurement structure including equipment systems, IT systems (applications and hardware), and projects involving cross-functional staff
Periodically examine, as a group, all poorly performing performance measures for common causes driving their collective behavior in order to identify other instances of cross-functional interrelationships that many not have otherwise been previously identified or readily apparent
[/wcm_restrict][wcm_nonmember plans="41661, 25542, 25653″]
---
Hi there! Gain access to this article with a StrategyDriven Insights Library – Total Access subscription or buy access to the article itself.
Subscribe to the StrategyDriven Insights Library

Sign-up now for your StrategyDriven Insights Library – Total Access subscription for as low as $15 / month (paid annually).

Not sure? Click here to learn more.

Buy the Article

Don't need a subscription? Buy access to Organizational Performance Measures Best Practice 24 – Diverse Metric Groupings for just $2!

[/wcm_nonmember]
---
About the Author

Nathan Ives is a StrategyDriven Principal and Host of the StrategyDriven Podcast. For over twenty years, he has served as trusted advisor to executives and managers at dozens of Fortune 500 and smaller companies in the areas of management effectiveness, organizational development, and process improvement. To read Nathan's complete biography, click here.
Related content from StrategyDriven
https://www.strategydriven.com/wp-content/uploads/DiverseMetricGroupings.jpg
300
400
Nathan Ives
https://www.strategydriven.com/wp-content/uploads/SDELogo5-300x70-300x70.png
Nathan Ives
2013-05-28 06:56:55
2020-10-24 15:46:03
Diverse Metric Groupings