Resource Management – High overtime? You may have too many people already!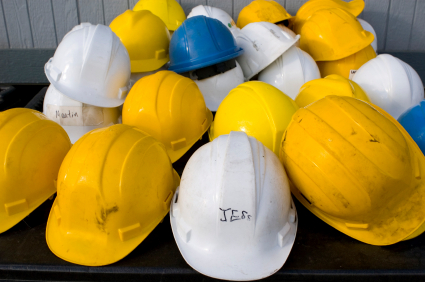 It's counterintuitive to think of high overtime as being related to over staffing. Most view high overtime as a sign more workers are needed and current employees are over worked. In fact, managers are far more comfortable having bloated staffs rather than either an understaffed organization or one with a staffing level demanding cutting edge efficiency in order to get the work done.[wcm_restrict plans="25541, 25542, 25653″]
Managers are responsible for deploying their workforce in a way that returns the highest investment value to their company. When high overtime use occurs, leaders should resist the temptation to hire more workers and instead focus on the adequacy of management practices; employee training and behaviors; work identification, planning, scheduling, execution, and closure processes; and supporting technologies to optimally deploy employees to maximize work output.
Potential Opportunities for Productivity Improvement
There are numerous opportunities to improve employee productivity, be they people, process and/or technology related. Waste in any form robs the organization of precious productivity and diminishes bottom line results. While not all inclusive, the following is a list of common productivity improvement opportunities that should be considered when exploring the need to increase worker throughput.
People
Management
Act to engage and motivate the workforce (see the StrategyDriven Employee Engagement Center of Excellence)
Select work that most directly supports achievement of mission goals
Eliminate the performance of low and no value activities
Assign minimally qualified personnel versus over qualified personnel to perform work (see StrategyDriven article, Project Management Best Practice – Use of Administrative Support)
Optimize back shift work assignments considering the lower 'outside world' distractions, worker efficiency, and shift differential costs
Establish performance standards balancing work execution quality and efficiency
Establish standards ensuring workers are fit for duty, including the establishment of drug and alcohol testing and pre-shift rest periods
Provide training and experience building to optimize employee performance
Implement a cross-functional training and qualification program to enable inter-organizational exchange of personnel resources (note that labor agreements may limit or prohibit this practice and in these instances need to be renegotiated so to be able to implement this practice
Perform direct observation of work; reinforcing desired behaviors and correcting errors
Conduct post work week critiques to identify performance improvement opportunities in both the near and long-term
Address and correct excessive absenteeism and tardiness
For distributed organizations, geographic locate workers and needed tools, equipment, parts, materials, and supplies to optimized travel time
Employees
Understand and comply with management standards and expectations
Apply lessons learned through training and experience to the performance of their work
Use human error reduction tools to minimize rework and quality defects (see StrategyDriven's Human Performance Management articles)
Update work order time to complete estimates to the reflect the average, qualified individual's actual performance duration
Provide feedback on how to improve work order instructions
Avoid the 'thieves of time' – The Student Syndrome, Multitasking, Unassimilated Advances (see StrategyDriven article, Resource Management Warning Flag 2 – Parkinson's Law)
Make healthy, not excessive, use of 'water cooler' time
Processes
General
Clearly defined positional roles and responsibilities exist (see StrategyDriven article, Project Management Best Practice – Roles and Responsibilities Matrix)
Align processes and procedures between organizations and work centers throughout the company providing adjustments for unique regional and facility circumstances
Review and streamline equipment parameter log-taking
Assess and update preventive and predictive maintenance frequencies; eliminating unnecessary activities and extending others when appropriate
Business Planning
Work Identification
Work Planning
Ensure work procedures contain a level of detail such that they are executable, without error, by the least experienced qualified individual
Include operating experience within work orders and procedures
Establish a standard work order format and content that includes human factors
Employ standardized, easily reusable equipment/system tagging and permitting
Work Scheduling
Work Execution
Walk-down work order packages for completeness and appropriate procedure, tool, equipment, parts, and materials prestaging
Communicate in-process work status frequently to maximize the efficiency and seamlessness of handoffs (see StrategyDriven article, Tactical Execution Best Practice – Timely Reporting of Activity Status)
Conduct shiftly/daily/weekly work coordination meetings as appropriate for the work environment
Control the use of fast tracking (see StrategyDriven article, Project Management Warning Flag – Fast Tracking Everything)
Challenge the number of individuals required to carry out an activity so individuals are not 'standing around'
Work Closure
Incorporate work order instruction feedback into standardized job plans
Refine work order time to complete estimates
Update schedule templates when changes to work order durations are made
See StrategyDriven article, Tactical Execution Warning Flag – Incomplete Staff Work
Technologies
Provide for timely, complete management metrics and reports (see StrategyDriven's Organizational Performance Measures articles)
Integrate applications such that double keying (redundant data entry) is minimized
Employ standardized job plans, clearance tagging and permitting forms, etcetera
Configure work management applications to automatically generate recurring and condition-based work orders (for conditions that the parameters are captured electronically)
Configure applications to automatically enter date/time, user identification, etcetera
Develop system protocols that automatically check data entry accuracy
Provide support for on-location job performance; giving technicians onsite access to work instructions and related information, data entry, and two-way communications
Identify and align the organization's applications to gather data at the point of observation (see StrategyDriven article, Organizational Performance Measures Best Practice – Get Data Directly from the Source)
Make intuitive the user-application interface for frequently and broadly used applications such as time entry systems
Optimize back shift operations by using technologies such as circadian lighting
Identifying Opportunities for Productivity Improvement
Application of lean six sigma assessment tools is often helpful when seeking to identify waste components within any given process, program, or work center. When applying these tools, it is not only important to consider personnel waste but also the land and capital wastes incurred during the performance of work. Only after a thorough operational programs assessment should the acquisition of additional employees be considered, particularly given the total cost of acquiring and maintaining additional workers (see StrategyDriven article, Diversity and Inclusion – Return on Investment, part 1: Employee Turnover Reduction).
Final Thought…
High overtime need not be the driver for assessing overall organizational productivity. Such an assessment should be done on a periodic basis to ensure the optimal deployment of workers and the minimization of waste. Other triggers of such assessments include time, self-assessment evaluations, benchmark findings, and regulator demands.[/wcm_restrict][wcm_nonmember plans="25541, 25541, 25653″]
---
Hi there! Gain access to this article with a FREE StrategyDriven Insights Library – Sample Subscription. It's FREE Forever with No Credit Card Required.
Sign-up now for your FREE StrategyDriven Insights Library – Sample Subscription
In addition to receiving access to Resource Management – High overtime? You may have too many people already!, you'll help advance your career and business programs through anytime, anywhere access to:
A sampling of dozens of Premium how-to documents across 7 business functions and 28 associated programs
2,500+ Expert Contributor management and leadership articles
Expert advice provided via StrategyDriven's Advisors Corner
Best of all, it's FREE Forever with No Credit Card Required.
[/wcm_nonmember]
---
About the Author

Nathan Ives is a StrategyDriven Principal and Host of the StrategyDriven Podcast. For over twenty years, he has served as trusted advisor to executives and managers at dozens of Fortune 500 and smaller companies in the areas of management effectiveness, organizational development, and process improvement. To read Nathan's complete biography, click here.
Related content from StrategyDriven
https://www.strategydriven.com/wp-content/uploads/iStock_000002107775XSmall.jpg
282
425
Nathan Ives
https://www.strategydriven.com/wp-content/uploads/SDELogo5-300x70-300x70.png
Nathan Ives
2013-06-25 06:49:05
2019-05-01 17:26:24
Resource Management – High overtime? You may have too many people already!