Resource Management – Value of Effective Resource Management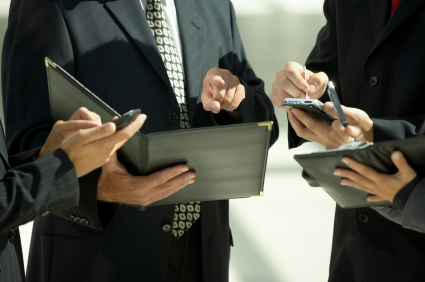 All organizations are resource limited and it is this limitation that forces executives and managers to become effective at prioritizing the deployment of company assets or risk marketplace failure. This reality places effective resource management at the heart of what it means to be a StrategyDriven organization – the deployment of organizational resources for the optimal achievement of mission goals.[wcm_restrict plans="40891, 25542, 25653″]
Implementation of a resource management program is not without cost and like any other operation must yield an overall organizational value in order to be justified. The benefits of a resource management program contributing to its value include:
Reduced staffing, parts/material, and equipment ownership/rentals and their associated costs resulting from personnel, parts/material and equipment/tool resource sharing
Lower staffing costs achieved by ensuring alignment between personnel qualifications and tasking (over-qualified and therefore more expensive resources are not routinely used to perform lower-level work)
Heightened overall asset utilization, and therefore productivity, achieved by better coordinating all of the organization's operational and initiative activities; creating a more level resource demand
Increased productivity through the elimination of time wasting activities – those associated with the 'thieves of time' and others not directly related to the achievement of the organization's mission goals
Determining the Resource Management Program's Value
Valuing the resource management program follows the same traditional cost-benefit calculation, as do all operations and initiatives.
Programmatic Costs
The resource management program's total cost is the sum of the programmatic costs (labor, office space, tools – computers and software, consultants, subscriptions, etcetera).
Programmatic Benefits
The resource management program's overall benefits value is the sum of the cost savings and productivity increases associated with the aforementioned benefits. Individual benefit area values are typically calculated as the difference in post program and preprogram implementation costs or productivity. In some instances, increased productivity enables a reduction in assets (personnel, equipment, tools, facilities, etcetera). In these instances the cost savings associated with the asset reduction becomes the individual benefit area value.
Programmatic Value
The overall value of the resource management program is the difference between the program's total benefits and the total expenses.[/wcm_restrict][wcm_nonmember plans="40891, 25542, 25653″]
---
Hi there! Gain access to this article with a StrategyDriven Insights Library – Total Access subscription or buy access to the article itself.
Subscribe to the StrategyDriven Insights Library

Sign-up now for your StrategyDriven Insights Library – Total Access subscription for as low as $15 / month (paid annually).

Not sure? Click here to learn more.

Buy the Article

Don't need a subscription? Buy access to Resource Management – Value of Effective Resource Management for just $2!
[/wcm_nonmember]
Related content from StrategyDriven
https://www.strategydriven.com/wp-content/uploads/ResourceManagementValue.jpg
282
425
StrategyDriven
https://www.strategydriven.com/wp-content/uploads/SDELogo5-300x70-300x70.png
StrategyDriven
2012-03-20 06:55:39
2018-10-07 20:05:06
Resource Management – Value of Effective Resource Management