Business Performance Assessment Program – Different is not Necessarily Wrong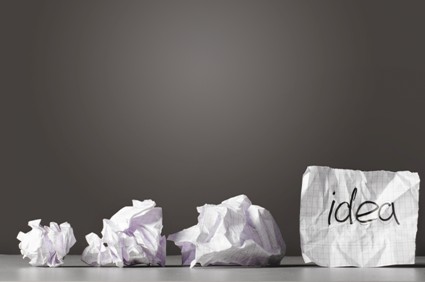 People naturally take pride and ownership of their work. This pride drives them to believe their approach is the right or, at least, the best method for performing the activity; often closing off any consideration of other methods.[wcm_restrict plans="47725, 25542, 25653″]
Nothing could be further from the truth. There are certainly many ways to skin a cat and more than one executive has overseen his/her company's demise because of a failure to adopt others' better ways of conducting business.
This concept applies to the performance of business performance assessments as well. All too often, assessors conclude that because an activity is not performed using their method that there exists a performance improvement opportunity. They fail to consider results achieved, resources consumed, waste generated, or any other quantifiable factor or circumstance that would support the different performance approach.
Assessors can avoid the 'different is wrong' by asking the following questions of the methods being evaluated:
What results are being achieved as compared with the approach I would recommend?
What resource inputs are required as compared with the approach I would recommend?
Does the organization have access to the resources needed to implement my recommended method?
What wastes are generated as compared with the approach I would recommend?
Are their beneficial uses of the wastes generated as compared with those evolving from the approach I would recommend?
Are there other more successful organizations using the method I would recommend?
What might be the outcomes achieved if I implemented the method being evaluated in place of that which my organization is currently employing?
Different may be suboptimal or even wrong but there should be quantifiable evidence to substantiate that claim. Failure to make the quantifiable case suggests a preference which is neither right nor wrong, it is opinion.[/wcm_restrict][wcm_nonmember plans="47725, 25542, 25653″]
---
Hi there! Gain access to this article with a StrategyDriven Insights Library – Total Access subscription or buy access to the article itself.
Subscribe to the StrategyDriven Insights Library

Sign-up now for your StrategyDriven Insights Library – Total Access subscription for as low as $15 / month (paid annually).

Not sure? Click here to learn more.

Buy the Article

Don't need a subscription? Buy access to Business Performance Assessment Program – Different is not Necessarily Wrong for just $2!
[/wcm_nonmember]
---
About the Author

Nathan Ives is a StrategyDriven Principal and Host of the StrategyDriven Podcast. For over twenty years, he has served as trusted advisor to executives and managers at dozens of Fortune 500 and smaller companies in the areas of management effectiveness, organizational development, and process improvement. To read Nathan's complete biography, click here.
Related content from StrategyDriven
https://www.strategydriven.com/wp-content/uploads/DifferentWrong.jpg
282
425
Nathan Ives
https://www.strategydriven.com/wp-content/uploads/SDELogo5-300x70-300x70.png
Nathan Ives
2014-02-25 06:17:27
2020-03-24 22:56:06
Business Performance Assessment Program – Different is not Necessarily Wrong