Business Performance Assessment Program Best Practice 14 – Separate Fact from Opinion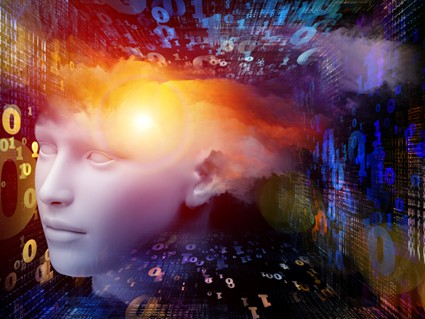 Business performance assessment findings drive organizational actions. Consequently, a great deal of care must be taken when deciding what to include within a self assessment report. Findings based on logically derived conclusions founded on observable, quantifiable facts provide leaders with insightful information on how to improve performance. Findings built on opinion-based conclusions or founded primarily on individual experience frequently lack the vigorous underpinnings necessary to ensure a performance improvement opportunity. Thus, these suggestion-type findings should be excluded from formal self assessment reports.[wcm_restrict plans="47782, 25542, 25653″]
Assessment team members bring with them invaluable experiences related to how the business operates, how the business could operate, and how other businesses operate to achieve desired results. These experiences, however, are limited to the "individual's field of view" and unlikely to include all critical aspects contributing to a given performance result. Consequently, conclusions reached primarily based on subjective experience may not actually afford the organization an opportunity to improve when examined more closely and tested with relevant operational data. Because many executives and managers feel bound to act on all self assessment findings, inclusion of opinion-based conclusions without proper vetting may result in the inappropriate diversion of precious resources.
Eliminating Subjective or Opinion-Based Findings
In order to minimize the risk of opinion-based findings being included in self assessment reports, deliberate structuring of individual findings and report development should be practiced. In general, this involves:
Documenting of three to five facts supporting each conclusion
Validating the observation and quantification of each supporting fact by self assessment team members and managers whose organization is being assessed
Deriving and documenting of the conclusion drawn from a logical interpretation of the listed facts (See StrategyDriven Decision-Making Warning Flag, Logic Fallacies Introduction)
Vetting each finding by the self assessment team, including employment of a Devil's Advocate (See StrategyDriven Strategic Analysis Best Practice, advocatus diaboli – The Devil's Advocate)
Involving managers from the organization being assessed in the finding vetting process (See StrategyDriven Self Assessment Program Best Practice, Seek Local Participation for Context)
Final Thought…
Subjective and opinion-based improvement recommendations founded primarily on personal experience are important for leaders to consider. These recommendations are appropriately brought to leadership's attention via the organization's business proposal or informal 'suggestion box' programs and should be accompanied by quantitative factual support to the maximum extent possible.[/wcm_restrict][wcm_nonmember plans="47782, 25542, 25653″]
---
Hi there! Gain access to this article with a StrategyDriven Insights Library – Total Access subscription or buy access to the article itself.
Subscribe to the StrategyDriven Insights Library

Sign-up now for your StrategyDriven Insights Library – Total Access subscription for as low as $15 / month (paid annually).

Not sure? Click here to learn more.

Buy the Article

Don't need a subscription? Buy access to Business Performance Assessment Program Best Practice 14 – Separate Fact from Opinion for just $2!
[/wcm_nonmember]
---
About the Author

Nathan Ives is a StrategyDriven Principal and Host of the StrategyDriven Podcast. For over twenty years, he has served as trusted advisor to executives and managers at dozens of Fortune 500 and smaller companies in the areas of management effectiveness, organizational development, and process improvement. To read Nathan's complete biography, click here.
Related content from StrategyDriven
https://www.strategydriven.com/wp-content/uploads/FactVsOpinion.jpg
319
425
Nathan Ives
https://www.strategydriven.com/wp-content/uploads/SDELogo5-300x70-300x70.png
Nathan Ives
2014-07-22 06:38:10
2018-12-16 17:06:12
Business Performance Assessment Program Best Practice 14 – Separate Fact from Opinion