How to Improve Your Human Resources Department: 5 Key Steps to Success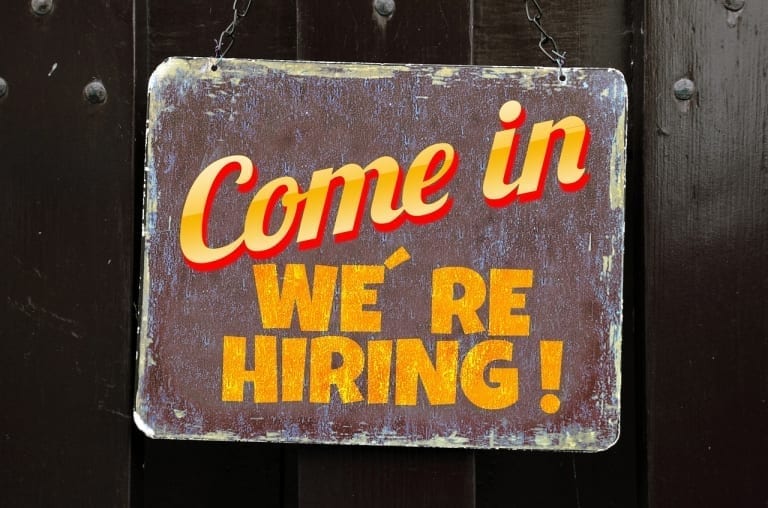 If you run an organization, one of the most important departments is human resources. The HR department is responsible for all aspects of your workforce, whether it be the hiring process or providing opportunities to develop for existing staff members.
When you consider employees are what keep the wheel turning, their competency and happiness are what determine if a business will succeed or fail. If your staff members don't possess the necessary skills to do the job, this will impact overall productivity levels. If they are unhappy, they will be less inclined to work hard and may seek alternative employment.
To ensure these problems are limited, you need to maximize your company's HR. Thankfully, this handy guide is here to help. From applicant screening software to reward programs, here are five key steps to improving your human resources department.
1. Picking the right person for the role
When in the process of hiring, every business wants to acquire the perfect individual for the job. Sadly, doing this is far from straightforward. Browsing someone's CV and conducting an interview can only tell you so much about a person.
There are, however, certain steps you can take that will increase your chances of securing the right recruit.
This starts with pre-employment screening. With the assistance of applicant screening software, you can easily take a closer look at a potential employee's background. You gain insight into their possible criminal record, driving history, and so much more. It also provides the ideal opportunity to analyze a candidate's CV and see if it contains any inaccurately reported information.
The interview process should also be meticulously planned. Ensure your HR department asks all the right questions, and even plan a relatable activity to gain a better understanding of their skillset.
2. Make your expectations clear
Before the HR department brings an employee onboard, it's important to create a set of rules that each hired person needs to follow. By doing this, you are establishing the expectations of the business from the outset.
Why is this important? Well, sometimes, no matter how refined your hiring process is, a less-than-desirable employee will be brought into your business. If they have trouble following the set rules, you have the grounds to discipline them.
3. Allow employees to grow
If a worker remains in the same position for years and years without any change, their motivation will soon start to drop. One way of avoiding this from happening is to allow your employees to learn and grow.
Your HR department should arrange opportunities that provide the chance for them to develop both their personal and professional skills. This can be done with, say, online courses or local classes.
There are two big reasons why you would want to help employees grow. First of all, your workers will have the incentive to continue to work for your business and climb the career ladder. Secondly, your organization benefits from the added skills they now possess. It's a win-win situation.
4. Feedback and analyzing performance
If the HR department fails to keep track of your employees and how they're feeling, this could prove to be a disastrous mistake. They might have concerns bubbling under the surface which are making them unhappy, or their performance might not be matching expectations.
While this could be done by frequently meeting with every employee, this is far from the most efficient option. Instead, specialist HR management software makes the task an easy one. Workers can communicate with ease, and the HR department can keep all information in one place.
5. Rewarding work
Employees like to feel appreciated. While this can be achieved by praising work on a frequent basis, there's a more effective way to motivate your workforce: rewards.
Your HR department, for instance, might decide to do a weekly competition for the top salesperson. Or they may arrange a group prize for when a department completes a task on time.
These rewards don't have to break the bank. They could be as simple as free movie tickets or a gift card but it could provide the extra encouragement to work harder.
Conclusion
Your human resources department should never be overlooked. With great HR, your entire organization will function with greater efficiency and productivity. It will also help to retain employees, which means you no longer have to continually hire, train, and familiarize workers with your business. The end result: your business saves money and becomes more profitable.
Related content from StrategyDriven
https://www.strategydriven.com/wp-content/uploads/shield-1020318_1280-1.jpg
847
1280
StrategyDriven
https://www.strategydriven.com/wp-content/uploads/SDELogo5-300x70-300x70.png
StrategyDriven
2020-02-19 16:00:53
2020-02-19 15:05:33
How to Improve Your Human Resources Department: 5 Key Steps to Success