The Power of Professional Presentation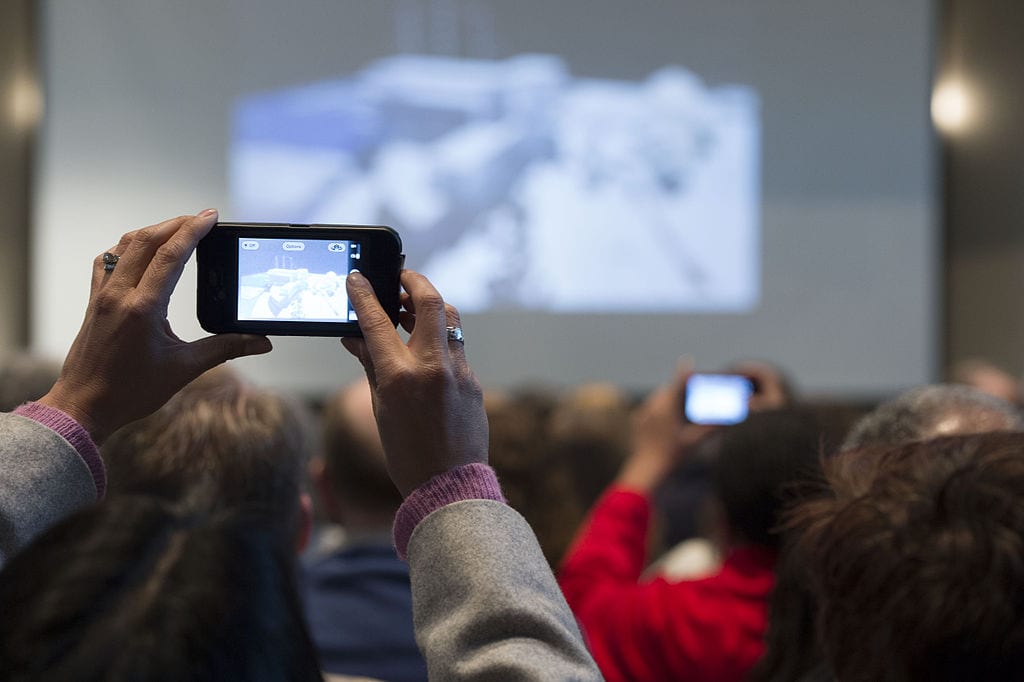 Photo courtesy of Wikipedia
As a new or growing business, it can be a struggle to compete with larger businesses. In some areas, like customer base and advertising, your budget will simply be too small to compete. But, your presentation can always be improved. This is one area that you have the power to control almost entirely.
Your presentation is everything that your customer lays their eyes upon. Every single document, webpage, advert, and piece of packaging that is seen must be professional. The same goes for your storefront, staff, and customer communications. These areas can be built to rival big companies, without too much difficulty. First, you just need a strong brand. With decent branding, customers will instantly recognise your business. If your logo is good and looks professionally designed, it will help customers to trust you.
Your first real challenge is your website. Developing a website that looks unique can be very difficult. Services like Wix and Squarespace promise the ability to build a beautiful website, at a very low cost. Now, they aren't lying. Their sites can look really good, and they're easy to make. But, it's very easy to see when a website has been made with one of these tools. And, unfortunately, that makes it look unprofessional. Thankfully, getting your hands on a web developer is nice and easy, nowadays. You can find loads of freelance workers on websites like Freelancer.com and Upwork. You just have to give them a brief for the website and pay them when the job is complete. It's much cheaper than using a large company to design the website for you. But, it's a lot better than using a website builder yourself. Alternatively, you can spend some time to learn some web development and build a website for yourself.
Next, you need to think about the paperwork and packaging your customers see. Anything like this should be tastefully branded and made to a professional standard. Packaging design is a skilled trade. It isn't easy to knock a piece of packaging together yourself. Instead, it's worth investing a little bit of money in an agency to do it for you. This work isn't too expensive to have done, and it will result in a much better result than most people's own work. It helps with today's modern consumers if you use environmentally friendly packaging where you can. It makes people feel like they're doing their part if you give them a chance to source their goods responsibly.
If you have a physical store or any other place that customers might visit, it should be up to scratch as well. A lot of modern shop fitting has gone minimalist in it's approach. This is a great benefit for budget operations, as it allows you to create something that looks good from very little. Second-hand building equipment like scaffolding and wood can create a unique and homely store. Alongside the shop fitting, you should also have plenty of branding around your store. Having a wall with your logo on it is a great idea. It shows your customers who you are whenever they're in your store. Your physical presence in-store extends to merchandise as well. If your staff use coffee mugs or pens, they should be branded with your logo. And, if your staff wear uniforms, they should be branded as well.
This brings us onto your staff. Alongside their uniforms, your staff should have some training. They should be taught how to talk in a professional manner and taught what to do in conflict situations. Remaining calm is very important in the service industry. If customers are angry, you have to remain cool and treat them like an adult. This can be hard for new staff. So, it's important that you make sure that your staff know exactly what to do in these situations. All of your staff should understand the policies that affect your customers, as well. They should be able to answer questions and get answers as fast as possible.
Sometimes, businesses are too small to hire staff. But, you still need to be able to talk to your customers when things go wrong. Customers won't trust a mobile or personal phone number. So, it's unprofessional to have them listed for your company. It's also hard to gain trust from some customers if you don't give out a number at all. So, it's important that you have this area covered. Instead of hiring a new staff member, you can pay someone else to do the work for you. For instance, to get help with your call answering needs visit this business website. Companies like this offer customised call answering and call redirection from a business number to a mobile phone. These tools will give you everything you need to run a budget call center that still feels professional.
Going back to your website, you can eliminate many of your customer queries through a frequently asked questions page on your website. This sort of self-service customer service makes it easier and faster for your customers to get answers. If they are trying to find delivery information, for example, they might not order if they have to call you for it. If it's easily accessible on the website, though, it could be a different story. People in the modern age expect their information to be fast and easy to access. So, it's a good idea to give it to them the best you can.
Your branding and appearance represent your company. If you don't look professional; a lot of customers will simply ignore you. Or, if you make mistakes, you could lose customers because they don't trust you. Of course, it's a delicate balance between cost and quality. Sometimes, it can be better to go for cheaper options and have a more homemade approach. But, at other times, it can be better to be as professional as possible.
Hopefully, this will inspire you to build your business up to new heights of professionalism. It will help your business to grow and will stop you from facing certain challenges in the future. Remember; it's important to do research for any part of your business. So, make sure you know what you're doing before making any changes.
Related content from StrategyDriven
https://www.strategydriven.com/wp-content/uploads/ProfessionalPresentation.jpg
682
1024
StrategyDriven
https://www.strategydriven.com/wp-content/uploads/SDELogo5-300x70-300x70.png
StrategyDriven
2016-12-19 10:50:34
2016-12-19 10:50:34
The Power of Professional Presentation