5 Important Checks To Be Made Before Your Assembly Line Starts Operating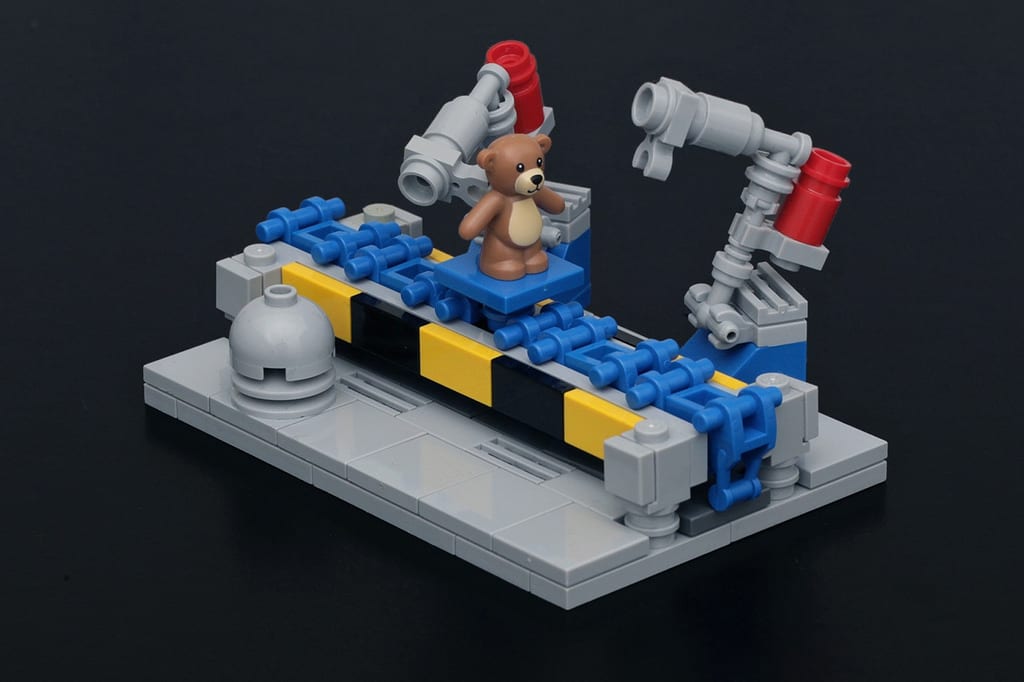 Photo courtesy of Pascal via flickr
Running a business is not easy, but running a functional assembly line is almost as difficult. It may seem easy upon first inspection, especially if you're a new firm. Just hire the factory space and equipment, hire the staff, maybe even outsource this process, and you'll be good to go, right? You'd be wrong. No matter how well staffed, how large your operation, or how trustworthy the firm is that you're outsourcing to, it falls to you as the responsible business owner to make these 5 checks to your assembly line before you give the go-ahead for production.
Factories are intricate, with many working parts, working systems, and working employees all applying themselves to produce your intended material good. This is where the quality, safety and reputability of your firm is crafted. It pays to go over the various implements with a fine-toothed comb, so you can be sure that everything is functioning exactly as it should, to the most minute detail.
Here's what to look for upon your first inspection:
Duly Staffed
The product line needs to be correctly staffed. There needs to be an understanding of how many people are needed to operate the machinery, how many people need to be there in quality control, and how many are responsible for storage. Outsourcing will help you with this, and depending on your output this could differ. Make sure you're not stretching yourself thin and that you're adhering to the correct laws.
Factory Hygiene
The factory you outsource to, or the factory space you rent should be completely free of pests and an overabundance of grime. Pests can spread disease and grime can be a flammable hazard. The nature of factories are that they're generally messy, smell bad and create plenty of refuse, but that doesn't mean the employees shouldn't adhere to a strict cleaning schedule, or a cleaning service is there to take care of it.
Factory Safety
Arguably the most important point on this list. Your employees should be safe. Even if they're being outsourced, they are still 'your' employees by proxy. You might not face direct legal ramifications for an accident through negligence when you weren't there to see it, but you have a moral and ethical responsibility to make sure your money is funding a correct, responsible operation. This includes gearing the employees in the correct safety gear, giving them regular breaks, a well ventilated and well lit workspace, along with realistic shift patterns.
Equipment Maintenance
The machines that comprise your factory space need to be well maintained and observed during any standard work week. You should have a rota dedicated to regular machinery lubrication, machine cleaning where appropriate, and health and safety operational assessments that can keep future users protected.
Quality Control
You need a solid quality control team to make sure that your products are made adhering to strict safety laws, and are tested as such. Ideally, you should have a team of your own people responsible for making sure that the products are correctly made and handled. Don't be afraid to lose money in the pursuit of positive, responsible material. This is your name on the line, and the health of your consumers.
Having a solid assembly line with great quality control goes a long way in providing your employees with great products, no matter what category of sale they fall into. Check these items regularly to maintain a well-functioning assembly line.
Related content from StrategyDriven
https://www.strategydriven.com/wp-content/uploads/AssemblyLine.jpg
682
1024
StrategyDriven
https://www.strategydriven.com/wp-content/uploads/SDELogo5-300x70-300x70.png
StrategyDriven
2017-06-28 11:00:23
2017-06-28 21:58:53
5 Important Checks To Be Made Before Your Assembly Line Starts Operating