Ready to Grow Your Business? How to Appeal to Niche Audiences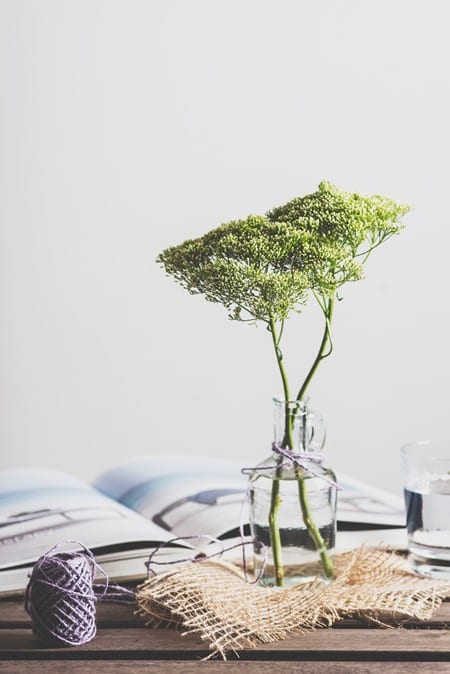 Running your own business means that you must make major decisions daily, but the one decision that a lot of owners tend to struggle with is when to expand their business. It's a big leap, and you must prepare well for the transition, but how do you know when it's time to take the first steps?
Here are 5 signs that you are ready to expand:
1. You have a loyal customer base
Loyalty is the key word here. If you have regular repeat customers, you are on to a winner. It's a sure sign that the products or services that you are offering are quality and that you are providing customer satisfaction. The more interactions and positive experiences that your customers have with you, the more likely they are to convert from consumer into a brand advocate, and so the message of your brand will spread organically.
2. Your business is stable
You can't base your desire to expand your business on the fact that you have had a good quarter. It needs to have been making a stable profit for at least a couple of years before you contemplate expanding. This delay may frustrate your plans, but it is essential so that you can gauge seasonal variations and confirm that your boost in profits is not just a temporary position.
3. Your team is A1
If you are planning an expansion, you need to have an efficient and strong team behind you to cope with the demands of growth. They need to be agile and dynamic to respond to the new challenges expansion creates – increased demands on their knowledge, skills and time.
4. Your processes are A1
When your operational and back office processes are aligned you work efficiently and productively. Your streamlined processes mean that you have the capacity to take on more work and the time to devote to growing your business.
5. You identify gaps
If you have steady sales of the products and services that you offer, you may repeatedly be asked for associated items that you can add to your product list. Associated items that will complement the products or services that you offer are a natural way to grow your business.
You may also recognize that you are not servicing niche audiences and that you have gaps in your products' appeal. By adapting your marketing strategy, you will be able to target new audiences for your products and services.
Let's look at the niche markets that you can tap into boost your business's growth and profitability:
Seniors
With life expectancy typically increasing and medical innovations positively impacting people's health, for the first time since records began there are more seniors than children under 5 years. This means that products or services that appeal to the older generations are tapping into a huge market with an equally impressive potential profit – something to consider for your business and perhaps where to invest your profits.
Shares in companies that supply products for seniors have a very healthy return – the health sector, pharmaceuticals, and even the leisure industry have been boosted by the change in demographics. Do your research into how to invest in a global aging economy to become inspired as to how different markets are making serious profits from seniors.
When marketing for seniors you need to pay great attention to the content that you produce, especially online. Your content should primarily focus on their abilities rather than the things that they can no longer do. You shouldn't use over the top language; they want to know who, what, where and how – they don't want over descriptive language that dilutes the message that you are communicating.
Moms
Nearly 60% of mothers who work control the household expenses, and make the key decisions within the household. Moms are keen to make purchases that offer solutions to the challenges they face bringing up their children – whether it's saving them time, saving them money or offering them products that satisfy their values.
Your marketing strategy should be focused on making your content snappy – this particular audience values efficiency. Avoid trying to appeal to the stereotypes of moms who are on the edge of coping, too perfect or other stereotypes – you risk labeling women in a way that they won't appreciate. You want your campaign to be inclusive and not something that restricts the idea of diversity.
Bilingual Consumers
In the United States, there are approximately 20% of the population speak a language other than English as their first language – Spanish and Spanish Creole being 12% of that figure. It makes great sense to provide information about your products or services in more than one language.
The rise of the internet means that you are not limited to just serving your local community with products and services. Even small businesses can embrace using different languages in their marketing strategy. The most obvious sector to benefit is the tourism industry, but other sectors can thrive by appealing to non-English speakers – we all have the same needs and requirements. If you market to consumers in their native tongue, you will inspire confidence in your offerings and profit from referral within their communities.
By tapping into niche audiences, you can access a new market in which to promote your products. The senior, mom and bilingual consumers are examples of niche markets that you can target, and by doing so, you have the very real opportunity to become a market leader by exploiting the gaps that others have not yet identified. To do this successfully, you must spend some time to understand who your consumers are and what their needs are. You can then deliver a better solution to their problem that other firms have failed to address.
Recognizing when it's the right time to grow your business is key to its success. Your timing is critical. You want the decisions you make to support a long-term strategy to achieve your goals, expand your business and accomplish success.
Related content from StrategyDriven
https://www.strategydriven.com/wp-content/uploads/BusinessGrowth.jpg
674
450
StrategyDriven
https://www.strategydriven.com/wp-content/uploads/SDELogo5-300x70-300x70.png
StrategyDriven
2018-06-22 16:00:20
2018-06-23 14:16:27
Ready to Grow Your Business? How to Appeal to Niche Audiences