Are These Problems Restricting Growth In Your Business?
You may have the greatest product the world has ever seen (we like to be optimistic). Your staff may be of the highest calibre. And you have reliable customers using your business on a regular basis. But if your business isn't growing, there is clearly something wrong somewhere. You could sit back and hope the situation improves – and it might – but it's worth getting to the root source of any possible issues. In this article, we will look at some of the problems that may be restricting growth in your business.
Problem #1: You have a limited online presence
You probably understand already how your business can benefit from an online presence, but you need to extend your reach beyond the typical environs of your website. Improve your marketing attempts on social media, by utilising social media buttons on your site, and encouraging your customers to pass the word about your worth. Contribute to other blogs, and ask the blogger for permission to use backlinks to your site. And consider the benefit of SEO services to improve your presence on Google's page rankings, getting your website from page 101 to page 1 on the search engine.
Problem #2: You are spending too much money
You want your business to be the best it can be, but spending too much can eat into your profits. So, if you are constantly splashing out on technologies your business doesn't need, and if you are neglecting practical ways to save money across your business, you won't see much growth within your bank balance. Only buy what you need, keep money in reserves for rainy day emergencies, and look for ways to reduce the costs in both your small and large expenses.
Problem #3: You aren't spending enough money
Sorry for the apparent contradiction, but you should see our point. While you don't want to overspend on the things that don't matter, there are some areas in your business where you should invest your money to make growth possible. These areas include marketing, staff training, and even a change in premises if your business is dependent on your location in town. Again, save money where you can when focusing on these things, but make them a priority when choosing where to spend your money.
Problem #4: Fear of rejection
Don't be a wallflower, and don't let your fears of rejection from others paralyse your business. You need to push yourself, not only within your marketing efforts but in building relationships with others. Get to know the people within your industry, and learn from their valued advice. Get yourself to conferences and other industry events to meet them. Talk to your customers, and ask them for referrals. Use social media and face-to-face contact to ask them. Speak to your staff and ask them for advice from time to time, and if you are struggling in any way, let them shoulder some of your burdens. By putting yourself out there, people will know what you need, and they will help you in ways that may benefit the overall status of your business.
Problem #5: You!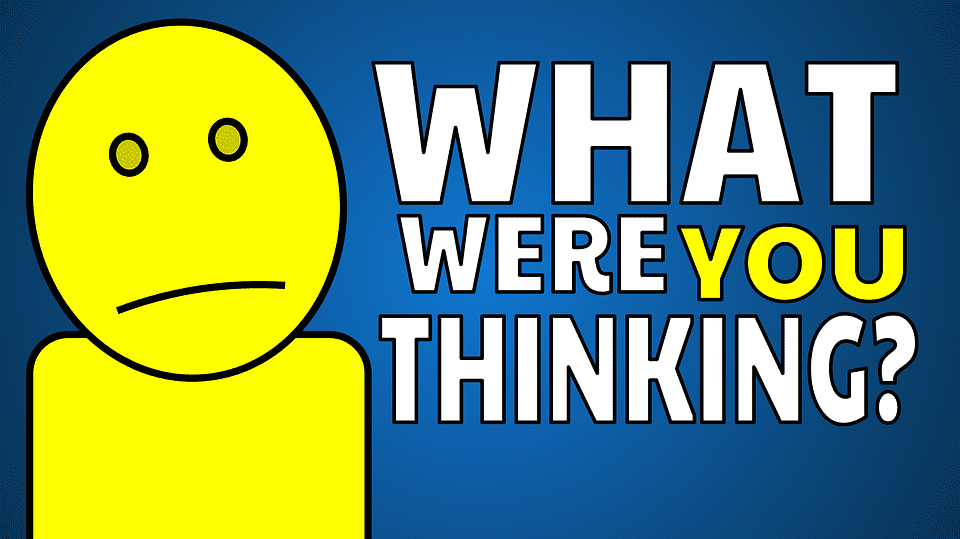 Sorry, but you may be holding the business back from growth. The previous point illustrates this to a degree, but there may be other problems inherent in your leadership. You may be pushing your staff too hard, causing burnout and unproductivity. You may not be pushing them enough, meaning your staff aren't being as efficient as they could be. You may be doing too much or too little yourself, so delegate those tasks you struggle with yourself, and concentrate your efforts into the tasks you can do well. Be polite to your customers, and don't do anything that will cause them to dislike you. Take a long hard look at yourself and reflect on your behaviour within your business. You don't have to be perfect, but if you are doing anything that acts as a detriment to your business growing, start making changes to better yourself and your practices today.
Problem #6: Your rivals are better than you
Why should somebody choose your business over that of your nearest rival? You need to be better than the competition, outsmarting them at every turn. This includes pricing your product or service competitively, offering discounts and promotional deals to beat your rival in sales, and excelling with whatever it is you are offering the customer, ensuring quality is the key word within every facet of your business. In business, you are at war – you are fighting to keep your customers on your side – so always be alert to what your rivals are doing, and resolve to beat them in everything you do.
Problem #7: You are not learning from your mistakes
Nobody is perfect, so don't worry if you make mistakes. You are human, after all. But taking the previous points in this article as examples, you may have made some fundamental errors in your business. Your website may not have been up to scratch. You may have neglected to market your business properly. You may have had issues with your spending. And you may have managed other facets of your business incorrectly. It's tough running a business, so don't sweat it if you do make mistakes here and there. But here's the thing. If you don't learn from your mistakes, your business will never grow. If you fail to make corrections to weak areas within yourself or your business, there will be little or no change, other than towards the negative. Look at your mistakes, figure out what went wrong, and move forward with a head for change, and a vision to better yourself. Only then will growth take place, not only within your business, but in your personal life too.
Final word
Let's be honest. It takes time to grow a business, and profits don't come quickly. But to ensure growth, you do need to tackle any problems that can hinder your chances of success. Follow the tips in this article, and reach out to other people within your business and social circles who can help you deal with any of the potential problems you may be facing.
Related content from StrategyDriven
https://www.strategydriven.com/wp-content/uploads/graph-3078540_960_720.png
640
960
StrategyDriven
https://www.strategydriven.com/wp-content/uploads/SDELogo5-300x70-300x70.png
StrategyDriven
2018-07-03 11:00:21
2018-07-04 11:51:50
Are These Problems Restricting Growth In Your Business?