Have You Insured Your Business Correctly?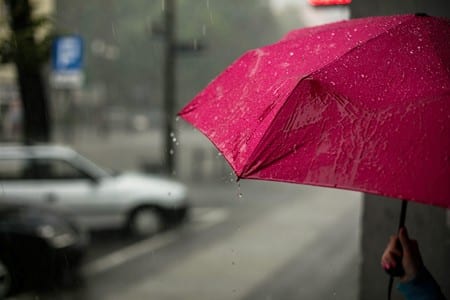 Insurance: if you don't have it, you'll only wish you did if the time comes to call upon it. Indeed, it's far safer, smarter (and sometimes more financially viable) to invest in insurance, just in case.
This protection becomes even more important when you're running a business — you've certainly got a lot on the line if you fail to insure your business properly. You could lose profit, employees or reputation. Business insurance can seem confusing and over-complicated. Truthfully, it can be quite simple to ascertain whether you're insuring your business correctly, by deciding which of the various types of business insurance you need…
Asset insurance
Commonly we think of 'assets' more with personal insurance, yet there are many assets that your business will rely upon, and which you'll, therefore, want to insurance. Think specifically of any equipment — manufacturing and the like — that you depend upon for income; should any of these be at fault or be stolen, you'd be unable to continue working. Insurance can be used to defend against any unforeseen interruptions to workflow.
Travel insurance
You may not have considered whether you need professional travel insurance, as once again it's something that's more commonly associated with personal cover. Yet, if you or any of your employees travel for work (whether internationally or domestically) you'll want a level of protection in place. Even if simply to cover goods such as business phones and laptops when you are out of the office. Most certainly if any of your team are flying abroad, carrying with them anything that belongs to the company, either in hand or hold luggage, you'll want this to be insured.
Motor insurance
Do you or your employees drive, using company cars or pool cars? If so, you should also have motor insurance. This is also the case even if your employees are using the company cars for personal use — you must take out a business policy, as you're the vehicle owner on paper. If you're unsure of the technicalities involved in carpooling with company-owned vehicles, ask a Business Insurance expert for advice on their commercial vehicle insurance.
Personal indemnity
Many professions, ranging from doctors to journalists, would benefit from taking out personal indemnity insurance in their line of work. This policy covers the financial repercussions of a client making a loss due to incorrect information or guidance from the company itself. You may think, "Well that'll never happen to us." However, save your risk-taking for other aspects of the business — such as innovation — and get yourself covered as tightly as you can.
Credit insurance
Balancing the books can be tough, and especially so if you're got invoices out that clients are unwilling to pay in a timely manner. Credit insurance can be put in place to ease cash flow issues so that even if you're awaiting some big payments, you can still continue to invest in your supply chain and keep the business running day to day.
It really is recommended that you consider whether you're insuring your business correctly; review whether you're missing any of the above, and get in touch with a business insurance company today.
Related content from StrategyDriven
https://www.strategydriven.com/wp-content/uploads/InsurancePolicy-1.jpg
300
450
StrategyDriven
https://www.strategydriven.com/wp-content/uploads/SDELogo5-300x70-300x70.png
StrategyDriven
2018-09-24 11:00:43
2018-09-24 23:22:34
Have You Insured Your Business Correctly?