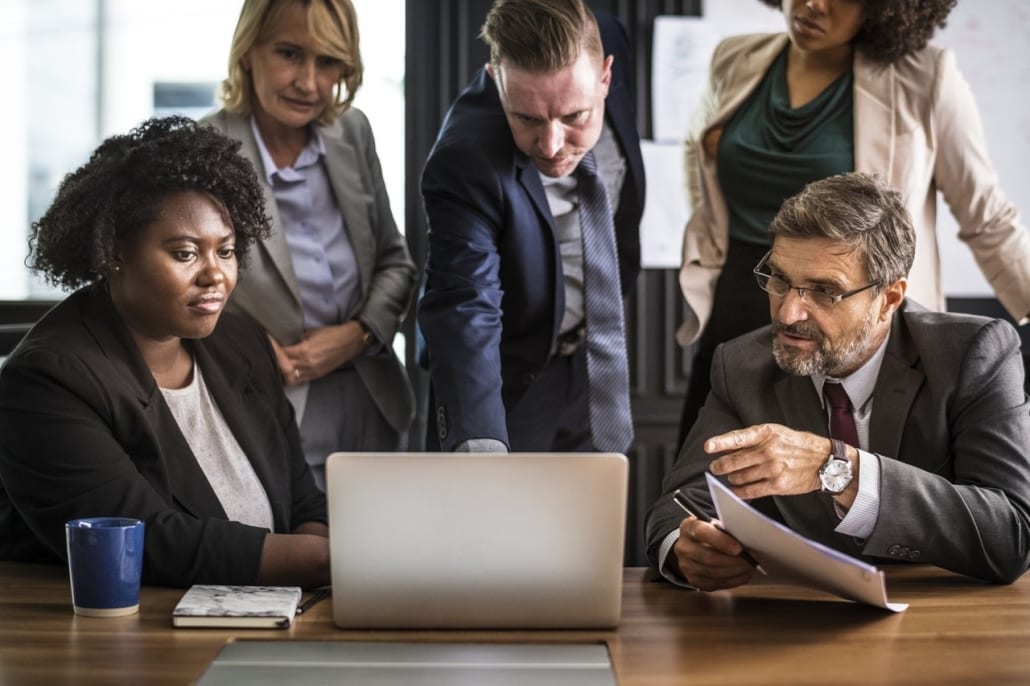 If you're at the point in your business where you are wanting to set up a more formal structure, there are many things to consider and this can be quite a serious business challenge, in terms of deciding which legal entity is going to be best.
After all, one size does not fit all when it comes to corporate structures, particularly when it comes to working with other people, and whilst it might feel more respectable to set yourself up as an s corp or a limited liability partnership, it might be more appropriate and tax efficient to remain as a sole trader that works in partnership with another sole trader – rather than setting up a joint venture together.
In the sense of making your business feel more credible, there are many different options to consider when it comes to your legal status; the main options in the US are;
1. Sole Proprietorship
2. Partnership
3. Business Corporation
In this article, we're going to look at each of these options and weigh up the pros and cons.
1. Sole Proprietorship
This is the simplest form of business set-up and is the default to most people setting up a business, in that it reflects the fact there is one person owning and controlling the business – meaning they are personally responsible for all liabilities but also benefit from all the profits (in that they don't legally need to be shared with anyone else).
PROS
A sole proprietorship is very inexpensive to form, easy to dissolve (which means to stop trading), and there are very few formalities other than basic bookkeeping and reporting your earnings to the relevant authorities. This type of business is ideal for people that are selling a service, such as personal training or beauty therapy, though it's just as relevant for consultants – however, some companies will only do business with other registered corporations.
CONS
The business ceases to exist upon your death, meaning it's not willable or can continue in perpetuity after you die. You are personally liable for the debt and any legal issues that arise from your business operations. It has less credibility when trying to win business with large companies.
In a nutshell, this is the simplest business to form and operate, as it's simply an individual using a trade name to operate under – yet, the owner has full liability for the obligations of the business, which, if you consider the possibility of being sued or owing substantial debt can feel much more onerous than if you are a director of a company.
2. Partnership
A partnership is simply an association of two or more components, which include people, corporations, other partnerships, trusts and so on. The parties within the partnership are responsible for the business.
In simple terms, the people enter into a partnership make an agreement to share the profits and losses that result from their activity.
The challenge is that the liability of partners is joint and several, meaning any person can be made to pay the debts of the partnership, irrespective of all other factors. This can make things feel very unfair and risky, as whilst one partner might only receive 10% of the profits they could find themselves liable for 100% of the debt of the partnership.
PROS
It adds a sense of formality to the relationship when multiple stakeholders are working together for a common purpose. It is relatively inexpensive to form. The profits are distributed according to the terms of the partnership, which makes things simple and unambiguous in terms of future profit allocation.
CONS
Each partner is liable for the whole of the partnership's debt, even if they have a small share of the profit – meaning the risks are very high, particularly if you are going into partnership with a person or company that turns out to not be as trustworthy as you first thought.
There are a number of different partnership structures and this one is something to think carefully about, as whilst you might feel more secure in terms of entering a formal partnership, you really do need to be careful who you "go to bed with" in this sense.
3. Business Corporation
A business corporation is a legal entity in its own right. This his means that unlike a partnership and sole proprietorship it is a separate entity that is governed in accordance with laws set out by the state.
In broad terms, there are two types of corporations; for profit and not-for-profit.
The majority of businesses are 'for profit' in the sense that they aim to conduct activity that derives a profit, and from that profit, dividends are paid to shareholders depending on their allocation of shares.
There are two types of corporations in the sense of where they have been registered, you can have a domestic corporation that means the company was incorporated under the laws of the United States (specifically, the state in which the corporation was registered), or you can have a foreign corporation, which is a company that has been incorporated under the laws of another country, or state within the US.
A corporation is much more complex than a partnership or sole proprietorship, as a new legal entity is created, that is subsequently regulated by a number of onerous administrative procedures. The benefit to this, however, is that unlike a partnership where things can get a little dicey in terms of liability, if a company incurs a debt, it is the company's debt rather than the partner's liability.
The owners of a corporation are called shareholders. The shareholders then elect directors (often themselves) to set the policies of the corporation. The directors then appoint officers of the corporation to manage the day to day operations.
In reality, you could be a shareholder, director, and officer of the company – but the key point to focus on here is that corporations are their own legal entity, and as such, you are employed by the corporation (usually) even though you are technically the owner of the business.
In essence, a corporation is separate from its shareholders. This means that a shareholder cannot just take the funds and abscond, unlike a partnership, which offers a lot more legal and financial protection, but can feel inflexible if you are a one person startup or small family business.
PROS
Things are secure and regulated. Everyone knows the score, and things are not ambiguous or open to personal discussion – there are processes and procedures to follow… meaning, all shareholders have security in terms of their interests. It also creates a democracy, in terms of decision making, which some entrepreneurs value whilst others do not.
CONS
There is a significant administrative burden with regard to setting up a corporation and maintaining the records.
Related content from StrategyDriven
https://www.strategydriven.com/wp-content/uploads/pexels-photo-1080865.jpeg
853
1280
StrategyDriven
https://www.strategydriven.com/wp-content/uploads/SDELogo5-300x70-300x70.png
StrategyDriven
2018-11-11 16:00:50
2019-07-02 21:13:24
Setting Up a Corporation