Four Meaningful Careers and How to Start Them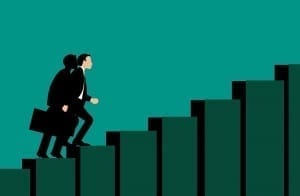 Considering your future in the world of work, it's not uncommon to find yourself utterly bewildered by the sheer quantity and diversity of roles available in the job market. Many of these roles require training or qualifications, which constitute a large investment of both your time and money. To ensure that you're working towards a career that's meaningful and wholesome, it's best to choose wisely from an early stage in your working life in order for you to always get the most out of your working life, enjoying every day you spend in the job. Below are four ideas help you select a meaningful career.
Journalism
Speaking truth to power and making public issues that ought to be, journalism has always been regarded as a noble and esteemed vocation. While the pay doesn't necessarily reflect the hours you put in, the variety, excitement and fast-paced action is what attracts people to the world of journalism. There simply isn't a comparable job that'll keep you curious and on your toes for decades. To get into journalism, you'll need to read and write extensively, and you'll benefit from a degree or qualification in the discipline.
Teaching
Another esteemed and well-regarded job, teaching is seen as one of the most rewarding and varied vocations out there. Again, you'll need to complete courses of training in your desired discipline – whether that's primary-age teaching or higher education lecturing – and you'll need to feel confident in the materials that you teach. As well as transferring knowledge to the younger generation, you'll also be a role model for hundreds, maybe thousands of children over your long career. That's where you really extract meaning – and pride – from your day-to-day job.
Nursing
Giving care is often lauded as one of the most compassionate and meaningful jobs in the world, and it's no wonder, really. You turn up to work with the sole purpose of making life easier, more comfortable and more enjoyable for those under your care. It's relatively simple to convert your caregiving tendencies into a nursing qualification – simply find online Nurse Practitioner programs in Virginia to see if you're eligible to take up a course and build the necessary skills to take to the hospital floors with a wisdom that'll only grow as you care for patients in need throughout your life.
Public Service
A wide range of jobs fall under the 'public service' umbrella. Those include the emergency services – everything from ambulance drivers to firefighters and the police – through to the military, the civil service, and other public office roles. Whatever you feel most drawn towards, you'll always be happy in the knowledge that your job is serving your community and your nation – a source of pride and meaning that'll guide you to success in your vocation. Naturally, the wide range of job opportunities in the public sphere require a wide range of qualifications – but some, like policing and the military, take those without formal qualifications.
The four jobs listed above should give you adequate thinking space to consider your next move into a career that is truly meaningful: day-in, day-out.
Related content from StrategyDriven
https://www.strategydriven.com/wp-content/uploads/career-3386334_1280.jpg
837
1280
StrategyDriven
https://www.strategydriven.com/wp-content/uploads/SDELogo5-300x70-300x70.png
StrategyDriven
2019-02-07 20:00:42
2019-02-17 19:26:00
Four Meaningful Careers and How to Start Them