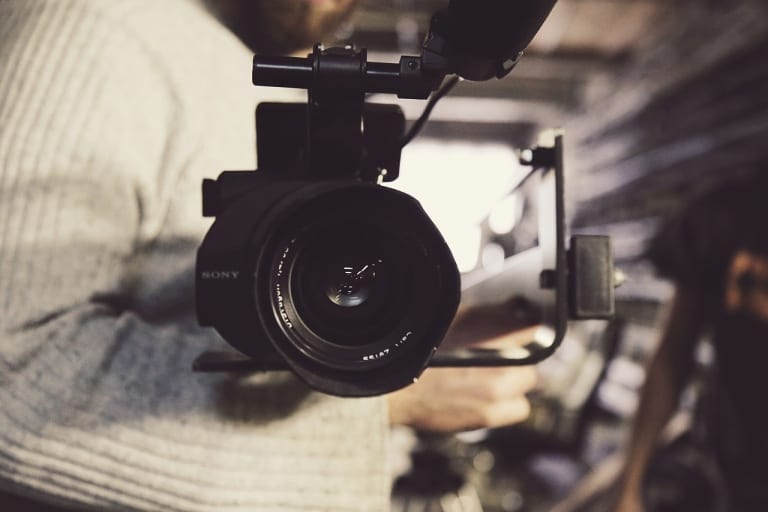 Video is becoming a much bigger part of the internet, with even the most casual of users viewing videos online. We watch video advertisements. We tune in to Vloggers on YouTube. You might use instant videos to communicate with your friends and followers on platforms like SnapChat. Social media platforms like Facebook and even Instagram are seeing much more extensive use of video, and it's almost impossible to scroll down your feed without viewing an online video. We stream our favorite TV shows on mediums like Netflix and Amazon Prime. We even use catch up services online to watch our favorite terrestrial shows. More families than ever are reporting that they no longer subscribe to any traditional TV package, instead choosing to stream all of the TV and films that they watch at home. On top of that, there are more specialist video services like Twitch, which are growing in popularity all of the time.
Research from online marketing outlet Digital Sherpa shows that video increases audience understanding by 74% and around 30% of everyone's online activity is spent watching videos. It's easy to see why using video is important, but if you are a small business, without much experience of creating your own online videos, or using videos in your digital campaigns, it can be a little overwhelming. Fortunately, description services can take out some of the hard, and more tedious work, and help you to ensure that your videos can benefit everyone. But, you still need to get stuck in for yourself. Here are just a few of the ways that your business could use video to boost sales.
To Build Trust
Building trusting relationships with your customers is essential if you want your business to grow. Without loyal and trusting relationships, you are always spending time trying to find new customers. You won't have repeat custom, you won't have a fanbase that spread positive word of mouth, and you won't have clients that trust you enough to try new things and support your business through the inevitable ups and downs.
But, building this trust isn't just about offering excellent products and services (of course, you should be doing that too), you need to provide more. Video gives you a fantastic way to give your customers more, to engage with them, to let them in a little more, and to make them feel as though you have a personal connection. Video gives you a chance to be more than just a faceless, souls brand. It makes you real.
To Explain and Educate
A brief description alone side a photo of a product or title of a service isn't always enough to really show what you are offering. Video lets you explain your products and services. It can be a great way to troubleshoot and to give your customers advice. Video is much easier to understand than text, and many people find it easier to learn this way.
To Have Fun
Video, and vanishing videos especially, give you a way to have some fun with your audience. We focus so much on trying to be professional and serious, but it's important to remember that people connect with other people, and they like to see more than the professional facade. Film some behind the scenes footage and let people in.
Related content from StrategyDriven
https://www.strategydriven.com/wp-content/uploads/camera-690163_1280.jpg
853
1280
StrategyDriven
https://www.strategydriven.com/wp-content/uploads/SDELogo5-300x70-300x70.png
StrategyDriven
2019-04-01 16:00:33
2019-04-01 14:46:04
Using Video to Boost Online Sales