How to Successfully Rebrand Your Business Through Social Media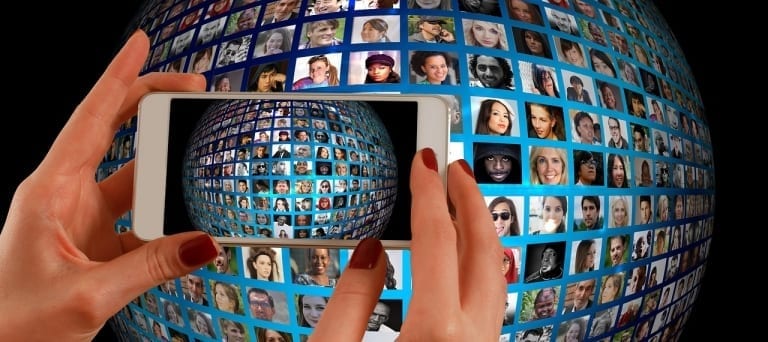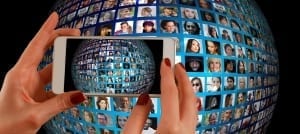 Your digital brand is probably the first thing potential customers see. And the chance that the first interaction they ever have with your brand is through social media are very high, considering that nearly eighty percent of the population is said to be on at least one social media network.
You may have moved your original brand identity online, but it isn't a fit for the new digital world. Or you simply need to update your brand to stay relevant to your target demographic. Here are a few tips on how to successfully rebrand your business through social media.
Have a Plan before You Act
Rebranding is risky, because you're putting your online reputation at risk. You could compromise the awareness you're trying to raise if you do it wrong or choose a totally new brand that alienates your core customers.
Know exactly what your end goal is. Decide now what message you want to promote and how it helps you accomplish your goals. Select a brand that matches your new or revised company principles. Test various profiles, taglines and marketing materials to determine what your audience loves and what they hate. Create a step-by-step plan for transitioning to the new brand. Don't rush the process, or you're certain to make a mistake.
Stake Your Claim
Before you announce your new brand name, make certain that the domain name and social media handles you want are available. For example, make sure the Twitter handle that matches your new brand name is available before you tell people this is what you'll be using. The best thing you can do is seize these domains and social media profiles before you do anything else. If the handle is already taken, you can get creative as you try to find a variation that works for you.

Prepare Your Audience
Some members of your community will love the new brand, and others will hate it. Regardless of their opinions of your vision, you need to be transparent with all of your customers. Let your customers know that you're gearing up for rebranding as it will help minimize the potential backlash. An abrupt overnight change without audience preparation will cause engagement to plummet, and that will hurt your rankings.
A slow, planned transition that is talked about with customers can actually help your company. It may improve your new brand's recognition, because it allows you to leverage word-of-mouth marketing. One of the ways you can achieve this is by offering sneak peaks. This will pique the interest of everyone else, causing those with privileged information to generate buzz while others will tune in to see the new brand as soon as it is revealed. This is true whether you're changing your logo, updating your social media profiles, or totally revamping the brand.
Plan for the frequently asked questions before you go live. Don't leave people with unanswered questions. Take the time to anticipate their needs, create a list of frequently asked questions, and then give them straightforward answers. Explain to people why you've decided to rebrand and what the change will mean for your customers, if anything.
It is a good idea to assign someone the job of monitoring social media profiles after launch to address community questions quickly. This can avoid confusion and ensure that correct information gets out to the community. This should be done in addition to blog posts and videos introducing and promoting the new brand.
Create a Consistent New Brand
For the sake of professionalism and consistency, update all of the social media profiles on the same day. Change your domains at the same time. Don't announce a rebrand and then wait a long time before changing your presentation. Make certain that everything from your website to paid ads to business directory entries follow the new branding scheme.
A branding agency like BrandLume could help you set things up so that it all transforms on the same day. They offer a variety of branding services and will provide clear timelines of what to expect at every stage of the rebranding process. They will do as much or as little as you need them to do so that the project fits your budget as well as your deadlines. And they don't lock you into long-term contracts, either, though they can handle the social media reaction to your rebranding effort for you as long as you need them to.
Have all of your employees update their biographies too, so that customers know that they're talking to the right person when seeking help or information. Ensure that everyone is speaking in the new company's "tone" and following your new branding guide.
Stick with It
When you've committed to a new brand, stick with it. Don't revert back to old posts with the obsolete branding because they generated a lot of activity. Don't announce a rebranding only to change your mind later.
Avoid vanity engagement at all costs. Stick to your plan, monitor engagement throughout the transition, and address problems as they arise without deviating from the overall plan. Wavering will end up eroding trust in the brand. Be aware of the negative comments and possible loss of some clients. Be consistent in your brand's new aesthetic, voice and content so that your numbers will start to grow again.
Continue engagement with your followers, too. This increases the odds they'll stay on board after the rebranding. Keeping up the engagement will also increase the odds newly acquired followers will remain connected to the brand. This could also be a commitment to your new brand, and a focus on building a closer interaction with your core base.
Rebranding can hurt your brand when done incorrectly. However, when done right, it will help your business succeed on social media, give your company a second life, and boost awareness and recognition. Make sure that you take all these points into consideration and also consider working with professionals if you need help.
Related content from StrategyDriven
https://www.strategydriven.com/wp-content/uploads/smartphone-1445489_1280-1.jpg
570
1280
StrategyDriven
https://www.strategydriven.com/wp-content/uploads/SDELogo5-300x70-300x70.png
StrategyDriven
2019-05-13 16:00:32
2020-09-07 14:13:39
How to Successfully Rebrand Your Business Through Social Media