Talent Management Best Practice 5 – Include Talent Needs in Business Plans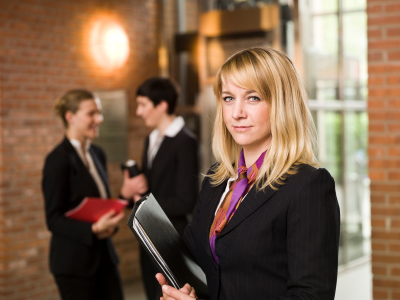 Rapidly changing market conditions drive businesses leaders to continually reinvent how their organizations do business, their products and their services. Regardless of the changes made, differences between the business of today and the business of tomorrow commonly necessitate a change in personnel knowledge, skills, and experiences. While acquiring some of this background can be accomplished through an initiatives' change management program, strategic talent needs often require new foundational knowledge, skills, and experiences be added to the organization. Such additions can be costly and time consuming and, therefore, should be planned for within the organization's long-term and annual business plans.[wcm_restrict plans="75996, 25542, 25653″]
The large-scale acquisition of new talent should be included as a formal standalone initiative within the business plan for several reasons:
Combinations of talent needs based on the organization's ongoing operations and several key initiatives are often best understood in the context of the entire business plan
Reallocation of new and existing talent to best suit the organization's ongoing operations and several key initiatives is optimally undertaken from the standpoint of the organization's long-term and annual business plans
Initiative implementation without proper recognition and acquisition or allocation of needed talent often results in costly setbacks and failures
New talent acquisitions may represent a significant change in direction for the organization warranting attention to possible accompanying changes in average compensation level, workforce demographics, and organizational culture and values
The significant expense and risk commonly associated with this type of acquisition warrants executive, management, and board acknowledgement
Should the initiative(s) fail, the organization may be saddled with overly qualified personnel at great ongoing expense to the company or be required to layoff such personnel at the risk of damaging moral and injuring the organization's culture and public reputation
A large-scale, new knowledge, skill, and experience base can be acquired through multiple mechanisms, each of which requires a differing amounts of financial and time investments. It is this capital and time investment that makes it important to include these types of talent acquisitions within the business plan. Several options, including their resource commitments, are listed in Table 1.
| | | | |
| --- | --- | --- | --- |
| Acquisition Method | Relative Cost | Relative Time | Limitations |
| Internal Talent Development | Low (training and mentoring) | Long (months and/or years) | Potential resource shortfalls for ongoing operations during training periods |
| Acquisition of External Talent | High (sign-on bonuses, high salaries, onboarding training, etc.) | Short (weeks to months) | Unfamiliarity with organizational cultural and behavioral norms, protocols, etc.) |
| Blended Approach | Moderate (blend of talent development and acquisition costs) | Short and Long / Staggered acquisition | Partial realization of talent development and acquisition limitations |
Table 1 – Talent Acquisition Methods, Costs, and Limitations
Thus, when considering implementation of a major organizational change requiring new or upgraded talent, cost and time considerations need to be factored into the overall business plan. Building talent within the organization tends to have a relatively low cost because of the lack of initial acquisition payments and lower marketplace competition outlays. However, building skills and experiences may take extended periods for educational training and skills development. Acquiring talent, more rapidly infuses the organization with the needed knowledge, skills, and experiences but necessitates higher initial capital outlays in the forms of sign-on bonuses and higher ongoing costs in the form of salaries needed attract talent away from other marketplace suitors. Alternatively, if talent is not needed immediately and in mass, a combination of development and acquisition can be undertaken to help reduce costs while augmenting the workforce's capabilities in the near-term and building the numbers of talented individuals out into the future.[/wcm_restrict][wcm_nonmember plans="75996, 25542, 25653″]
---
Hi there! Gain access to this article with a StrategyDriven Insights Library – Total Access subscription or buy access to the article itself.
Subscribe to the StrategyDriven Insights Library

Sign-up now for your StrategyDriven Insights Library – Total Access subscription for as low as $15 / month (paid annually).

Not sure? Click here to learn more.

Buy the Article

Don't need a subscription? Buy access to Talent Management Best Practice 5 – Include Talent Needs in Business Plans for just $2!
[/wcm_nonmember]
---
About the Author

Nathan Ives is a StrategyDriven Principal and Host of the StrategyDriven Podcast. For over twenty years, he has served as trusted advisor to executives and managers at dozens of Fortune 500 and smaller companies in the areas of management effectiveness, organizational development, and process improvement. To read Nathan's complete biography, click here.
Related content from StrategyDriven
https://www.strategydriven.com/wp-content/uploads/TalentAcquisition.jpg
300
400
Nathan Ives
https://www.strategydriven.com/wp-content/uploads/SDELogo5-300x70-300x70.png
Nathan Ives
2013-02-12 06:34:01
2019-08-18 21:56:53
Talent Management Best Practice 5 – Include Talent Needs in Business Plans