11 Experts That Can Help Your Startup Soar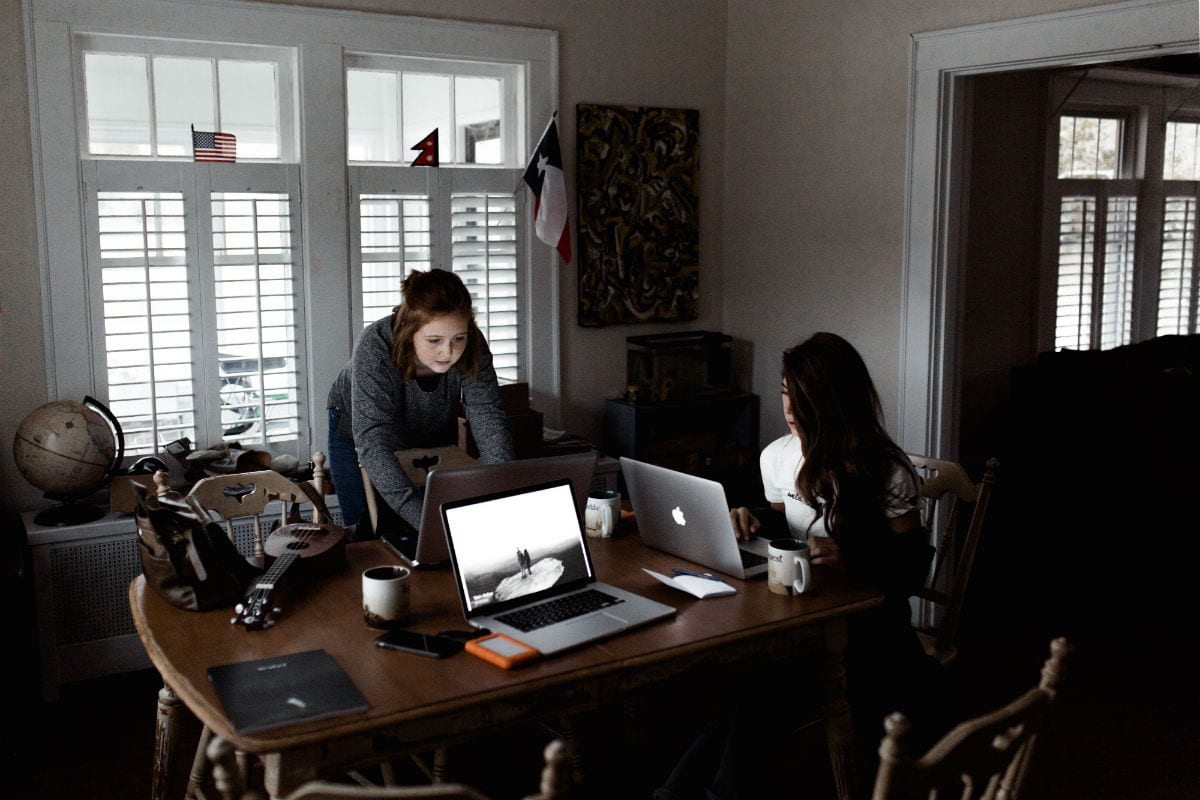 So you've had an idea for a long time and you've finally decided to give it a real go. You've spent long enough thinking 'what if' and grinding away at a job you hate or those textbooks you've exhausted, and you're ready to turn into a tangible project.
Starting up a business, whilst a freeing and exciting process, is a feeling of being dropped into the deep end. You may have learned a lot about it in your school days, but once you're out there trying to make something out of nothing, it's like starting all over again – you can learn all the theory in the world, but when it comes to actually putting it into practice, the real world can throw up some surprises.
In life you're not going to know everything, you're going to be limited in some aspects and you're going to need some assistance. The same applies to when you're attempting to start and maintain a successful business. In order to find even a bit of success, you're going to need a bunch of facets to be operating smoothly, and a way to solidify that is to get the appropriate help that can get you off the ground or over the line. Let's have a little chat about the different types of help you can solicit and how it can benefit you as you look to make real strides in the world of business.
An Accountant
When you're up and running, you're obviously going to be bringing in quite a bit of money. Handling the money side of things can be a little tricky – even if you're quite competent already. Hiring an accountant would be beneficial to you as you can let them deal with the nitty-gritty bits that may be concerning you whilst you get on with the work you know how to do. They won't just help you in terms of doing their initial job, you can also pick up pieces of information and wisdom off of them for future reference.
An Assistant
If you're in need of an extra body to lighten the load, you can absolutely bring someone in to work with you. There are many people out there trained in admin; they can handle the basic, tedious and necessary formalities that you need to get out of the way. Nowadays, you can look online and find a virtual assistant to help you – even from the other side of the world.
A Copywriter
If you need someone to write content for your website or anything like that, then you could get in touch with a copywriter. They place your content on your page so that you can get on with everything else. They also do blog posts with appropriate links that can boost search engine optimization. The content on emails is another way in which they provide service.
A Graphic Designer
If you're not too versed in creating logos, heading and other fancy design on different pieces of software, then you can always find an artistic graphic design whiz. The stuff they can conjure up these days is magical and if you need someone to make a near perfect and stunning design for you, then you can get one of these guys/gals.
A Marketer
There are people out there who live and breathe marketing. They know all there is to know about promoting products and services. They also know how best to build relationships with customers so that the brand stays in their minds. If you work with someone like this, they will create a strategy for you and execute it all.
A Social Media Expert
Social media is a huge part of life now – for better or for worse. You can take a product or service and get its name out there relatively simply thanks to some of the platforms. There are people out there that specialize in the way social media operates and the way in which people behave. It's quite as hard-hitting or as broad as getting in someone whose expertise spans throughout the entire marketing and digital marketing spectrum, but this specialist could help you score big points in terms of exposure.
An SEO Specialist
SEO stands for search engine optimization. It's basically a way of making sure your website is soon on search engines like Google. It's done by a bunch of ways, including inputting relevant and quality content and link building. If you want your brand to be seen more and more, then hiring local SEO experts could put you on the right path.
A Consultant
You've probably thought about every little nook and cranny that goes into your start-up. But like we've said before, you won't perfect it, and there's always something that can be added to it or something that can be improved upon. That's where a business consultant can come in. Even if a certain aspect isn't exactly wrong or failing, they can approach it from another angle and provide a little more insight for you.
A Lawyer
There will be a lot of legal stuff that you need to sort out when you run a business. The law can be a confusing and messy world at times, so getting in touch with a corporate lawyer wouldn't be a stupid thing to do. They can help you set up the business without any legal issues, and they can also help you sort out things like contracts.
A Sales Specialist
If you're not exactly the best salesman/saleswoman in the world, then there's always someone out there who with a smooth and charming demeanour ready to help close out deals. Someone who has worked in sales for years will know everything there is to know about getting a deal or a sale over the line.
A Customer Service Firm
Finally, you can outsource this aspect of the job to a firm that's dedicated to it entirely. You'll want your customers to be taken care of when they have problems or when they need to inquire about something. Certain firms deal with stuff like emails and chatbots.
Related content from StrategyDriven
https://www.strategydriven.com/wp-content/uploads/andrew-neel-288047-unsplash.jpg
800
1200
StrategyDriven
https://www.strategydriven.com/wp-content/uploads/SDELogo5-300x70-300x70.png
StrategyDriven
2019-05-30 12:00:05
2020-06-10 18:40:16
11 Experts That Can Help Your Startup Soar