If your goal is to get your brand noticed online, then you will absolutely need an effective digital marketing plan. Of course, with marketing being part art, and part science, there is a substantial margin for error when it comes to writing and executing such a plan. In fact, it's all too easy to leave out certain aspects that could have a significant effect on your success. Luckily, some of the most important ones have been highlighted below. Read on for more.
An end goal
One thing that it is crucial that you don't leave out of your digital marketing strategy is an end goal for every campaign that you run. After all, a campaign without a specific purpose is unlikely to be as focused or as productive as it could be, and as they aren't cheap to run its good to get this sorted out beforehand.
Analytics are a crucial element of goal monitoring.
In fact, by taking a less nebulous approach to the end result of your digital marketing campaign, you can much better track and measure the effect they are having. Of course, to do this effectively you, or the people you partner with will need to be adept at using analytics to measure the success of each campaign, and, as is becoming increasingly popular the success of altering even a single variable.
Mobile optimization
Another aspect of digital marketing strategy that you cannot leave out if you want success is the optimization of your website and apps for mobile use.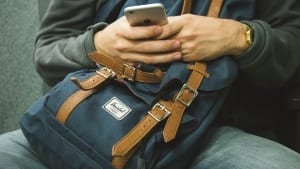 This reason for this is because over 75% of internet use is now on a mobile platform. What that means is if you don't optimize for mobile you aren't providing the best user experience for your up to ¾ of your customers! Something likely to reduce engagement as well as trust and positive regard for your brand.
SEO provision
You may not be an expert in it yourself, but if you are involved in running a business, it's likely that you already know that SEO and its paid counterpart PPC are crucial things to include in your digital marketing strategy.
In fact, SEM, the term for both paid and unpaid search engine marketing, is so important because if you get it right, it will be your company that gets pulled up in the searches first.
In fact, in terms of SEO or organic rankings, it is vital that this happens because a large percentage of lead conversions happen when a click-through occurs from the first page of search results.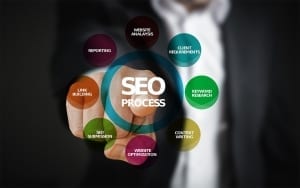 What that means is that if you can get your business's link to appear on the first page of Google via the SEO method, you will have a much better chance or not only building your brand but getting good quality, convertible leads as well.
Of course, just like any other task that needs to be completed in your business, the best person for the job of SEO will be a specialist. To that end, finding an SEO agency to help you is usually a much better choice than going with someone with limited trading and experience. After all, reading a few posts on the internet won't be enough to ensure your digital marketing strategy is effective as possible.
Engaging content
Lastly, the true cornerstone of your digital marketing strategy needs to be the content that you create. The reason being that content which offers real value to your potential customer is the currency you will use not only to convince them to listen to your message but to transcend the speaker-listener dynamic that is so prevalent in traditional forms of marketing.
In fact, by creating engaging content, you aren't just offering an item of value to potential customers, but an opportunity to be involved in a conversation and a community as well. Both things that are greatly valued by people and can help boost your brand's image.
Of course, by offering your potential customers this chance you can then use it to strengthen your brand's loyalty, as well as perpetuate a genuine engagement that will keep your company name and digital marketing output relevant in their eyes. Something that, in turn, will ensure a maximum rate of success for your digital marketing strategy.
Summary
Don't forget to have an end goal to your digital marketing strategy, and to use analytics to check that what you are doing is facilitating this. Additionally, you need to include provision for SEO and mobile optimization. Lastly, engaging content can help you not just spread your message but involve potential customers in a community around your brand as well. Something that when used in conjunction with the other tactics mentioned in this post can make your digital marketing strategy as effective as possible.
FREE related content from StrategyDriven
https://www.strategydriven.com/wp-content/uploads/accountant-1794122_1280.png
977
1280
StrategyDriven
https://www.strategydriven.com/wp-content/uploads/SDELogo5-300x70-300x70.png
StrategyDriven
2019-06-21 07:00:49
2019-06-21 02:25:45
Whatever You Do, Don't Leave These Things Out Of Your Digital Marketing Plan!