Here's a Budget to Use if You Hate Tracking Expenses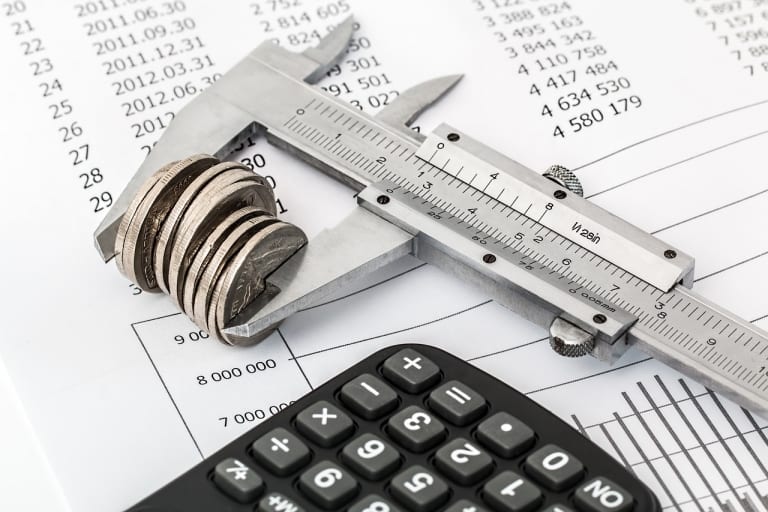 If you're looking for a budget strategy that suits your own personal approach to finance management, then you've probably considered plenty of options. After all, there are a handful of different methods out there, from the envelope budget, to the strategy that involves placing everything you can onto an automated payment process.
Probably the easiest option of all for people who hate tracking expenses is the 50/30/20 budget. This is a budgeting plan that recommends that you should be spending 50% of your income on the things you need (mortgage and food for instance), and 30% on the discretionary items that you want. The remaining 20% goes into your savings and helps you to tackle your debt.
So, how does this budget work, and is there a better option?
The Rules of the 50/30/20 Budget
The 50/30/20 budget is designed to help you manage and understand your money a little better. It requires you to look at your incoming and outgoing expenses and decide where you need to assign your cash to wants and needs. To use the 50/30/30 budget effectively, you need to understand the difference between necessary items like paying off your loans, and unnecessary or "discretionary" items like Netflix subscriptions.
Some people have a lot of trouble figuring out the difference between what they want and what they need. For instance, you know you need food, but you only want a specific brand and extra treats from the bakery aisle. Additionally, it's worth noting that not everyone can handle the process of constantly classifying their needs and wants or tracking their spending.
If you're not the kind of person who likes to watch every penny, then you're going to struggle adhere to the 50/30/20 budget – that presents a bit of a problem.
The 80/20 Budget Alternative Approach
If you hate tracking your spending, you're still going to need to make some changes to your expense strategy. For instance, you can't just choose the first personal loan option you see because you can't be bothered to compare your options for a better deal. Ultimately, good money management requires an active approach to spending. However, you don't necessarily need to spend every day watching the pennies either.
The 80/20 budget asks you to place 20% of your money towards your savings, while the other 80% goes on everything else – that includes both your wants and your needs. The beauty if this strategy is that you don't need to track your spending as often. You can simply take 20% of your income away from your monthly money and place it into a separate savings account. Then, you know the rest of your cash is left to spend on your must-have and discretionary items.
Of course, it's still a good idea to track your spending from time to time if you want to look for ways that you can cut down on your regular monthly costs. However, the 80/20 budget will give you more room to spend money freely.
How to Use the 80/20 Budget
With the 80/20 budget, the best thing you can do is set up an automatic deposit that moves money from your standard current account into your savings account as soon as it comes to you each month. That way, you won't accidentally spend it. Once your cash has been distributed into the savings account, your checking account money is yours to spend; however you need to use it.
Ideally, you'll want to check on your spending strategy once every couple of months to see whether there are any trigger areas where you might need to cut back on your spending. This is particularly useful if you find that you don't have enough cash left over after bills to spend on the things that you want, or if you want to put 25% of your income in savings instead of 20%.
You'll also need to make sure that the money you're going to spend on your bills goes out of your account before you start using money for discretionary spending. The last thing you want is to assume that you've got around $500 when you actually have $200 waiting to be taken out for your insurance bills.
Once you see how much money you have left after you've subtracted your savings, subtract the cost of your bills too, and whatever is left should be yours to spend. This budget requires some care and attention, but it requires a lot less work than the average 50/30/20 budget.
Related content from StrategyDriven
https://www.strategydriven.com/wp-content/uploads/savings-2789153_1280.jpg
853
1280
StrategyDriven
https://www.strategydriven.com/wp-content/uploads/SDELogo5-300x70-300x70.png
StrategyDriven
2019-07-05 08:00:24
2019-07-04 16:38:31
Here's a Budget to Use if You Hate Tracking Expenses