How I'm Retiring In Style and How You Can Do It Too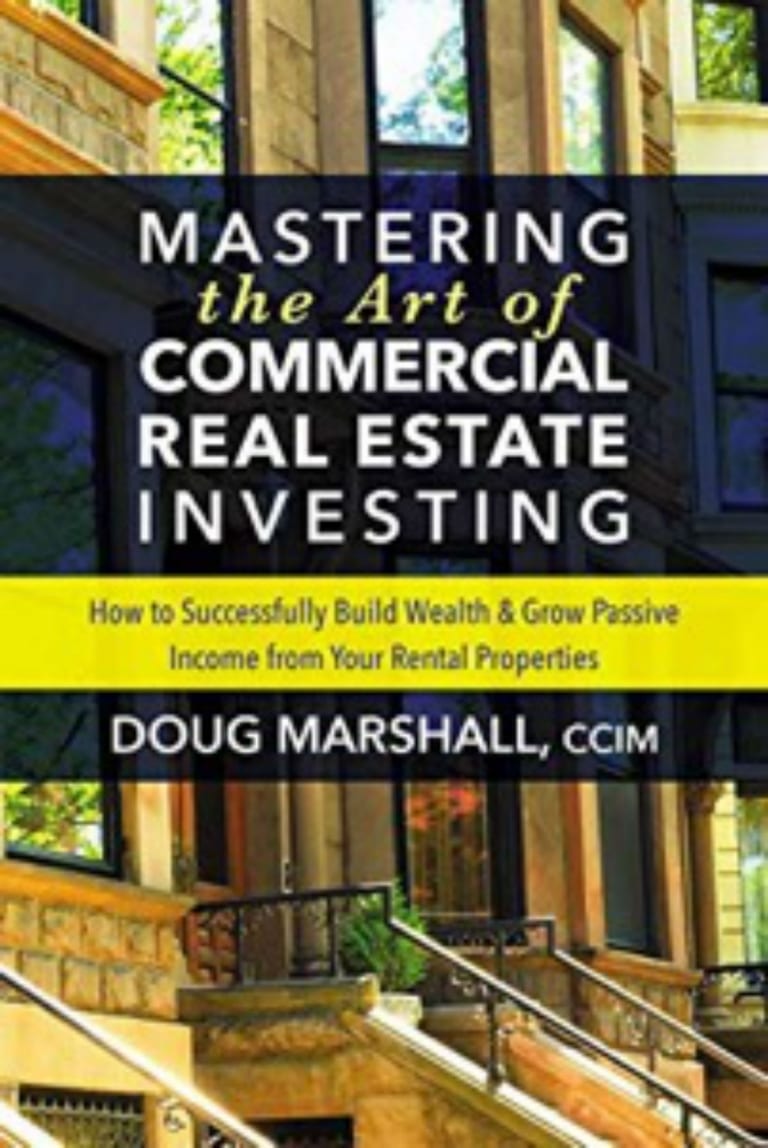 Today I am one of a small group of investors that owns several Commercial Real Estate (CRE) properties valued at over $50 million.
The First Leap to Financial Freedom: Starting my own business
In August of 2003, I made the great leap into the unknown when I went into business for myself. It turned out that starting Marshall Commercial Funding was the single best career decision I have ever made.
Financially, things changed quickly and dramatically.
For the first time in my life I was making good money. I was able to sock away money into savings which was good because we all know what happened in 2008 – The Great Recession. I was able to weather the economic storm because I had enough money in savings to make it until the real estate market turned the corner. And when the economy improved I was able to pick up right where I left off before the recession hit.
The Second Leap to Financial Freedom: CRE Investing
So in 2007 I made the next biggest and most financially rewarding leap in my career. I approached one of my long-time clients to see if I could invest with him.
He had everything I was looking for in a real estate sponsor: He was competent, he was trustworthy and he had a proven track record. I asked him if he would be willing to take me on as an investor when he purchased his next rental property and he readily agreed.
Do you remember where the real estate market was in 2007? It was at the absolute peak of the last real estate market cycle. My timing couldn't have been any worse. Nevertheless, I have invested with him nine times.
Retiring In Style Is My Goal
Today, not only could I retire at this very moment, I could retire comfortably. I don't know about you, but I don't want to retire comfortably. I want to retire in style. I want to see and do all the things I've always dreamt of.
Currently I have seven sources of passive income generated from my real estate investments. I estimate if I wait a few more years I may have as many as two or three additional sources of passive income. And when the passive income from my rental properties coupled with my future Social Security checks consistently and significantly exceed my monthly personal expenses, then and only then, do I plan to retire.
At that point I'll be able to retire in style. And although I haven't quite gotten their yet, I'm ever so close to doing so.
If I can do it, so can you!
Why am I telling you about my journey from financial distress to hopefully retiring in style? Because I believe that 90% of you reading this, if not more, are in the same predicament I was in. You're either currently in financial distress, as I was for the first 24 years of my CRE career, or you are financially prosperous but realize that unless things change dramatically you're not going to retire well.
I'm here to emphatically tell you if I can go from serious financial distress to being on the verge of financial freedom, SO CAN YOU!
Follow the Road Map to Financial Freedom
Simply put, by investing in commercial real estate you can slowly, but steadily build real wealth and grow passive income from your rental properties. It's not a myth. And it's not a get rich quick scheme. It actually works.
---
About the Author
Doug Marshall, CCIM, founded Marshall Commercial Funding, Inc., a commercial mortgage brokerage firm located in Portland, Oregon in 2003. He has more than four decades in the commercial real estate business. His new book is Mastering the Art of Commercial Real Estate Investing: How to Successfully Build Wealth & Grow Passive Income from Your Rental Properties. For more information visit: www.Marshallcf.com.
Related content from StrategyDriven
https://www.strategydriven.com/wp-content/uploads/front-jacket.jpg
1794
1200
Sharon Kastoriano
https://www.strategydriven.com/wp-content/uploads/SDELogo5-300x70-300x70.png
Sharon Kastoriano
2019-09-26 08:00:36
2019-09-26 08:09:47
How I'm Retiring In Style and How You Can Do It Too