Could 3D Printing Be About To Revolutionize The Way We Create Prototypes?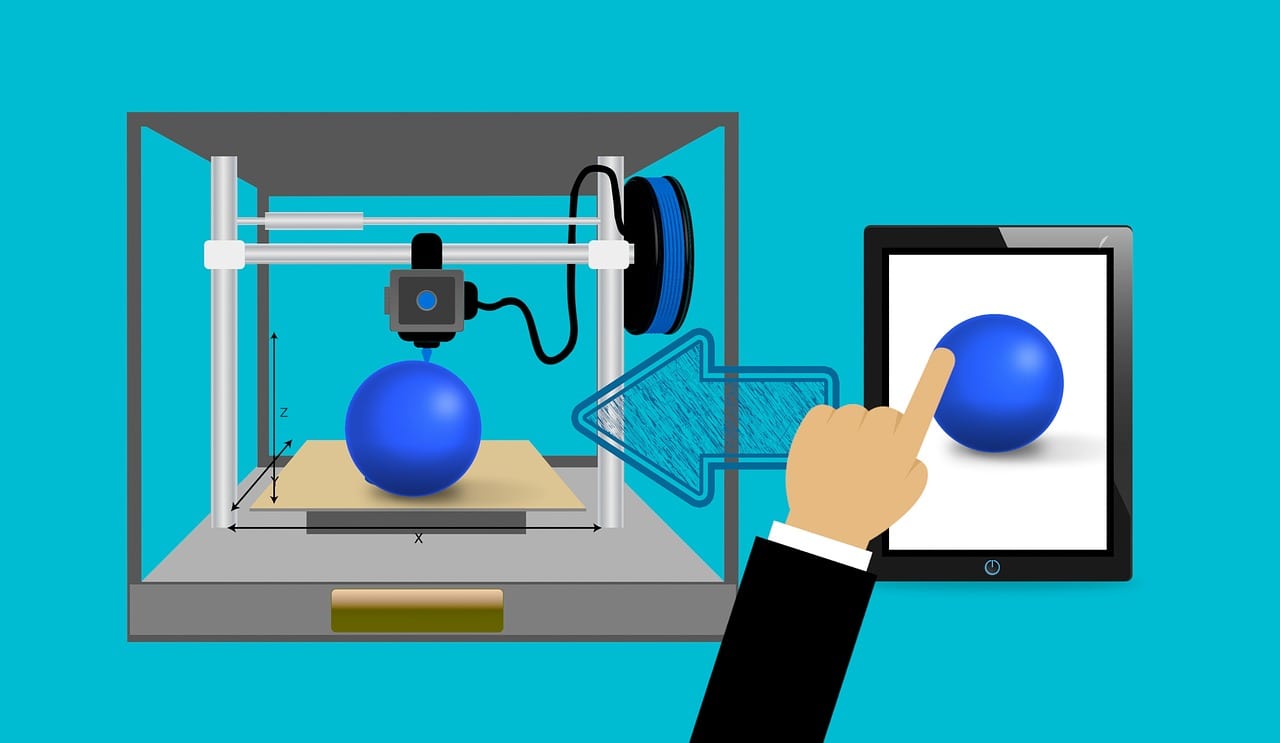 Bringing a product to market can be a very time consuming and expensive process making it inaccessible to many budding entrepreneurs and inventors, but could 3d printing be about to change that? Could 3D printing revolutionise the way we create prototypes?
What is 3D printing?
Most people will be familiar with their at-home 2D ink printer, which creates an image by injecting ink onto a flat paper surface. Well, a 3D printer works in much the same way except rather than using ink, it uses a malleable material such as plastic, and instead of creating a 2D picture it creates a 3D model. A helpful way to visualise a 3D printer is as a robotic hot glue gun that instead of quirting glue squirts plastic.
How does 3D printing work?
In the same way that a conventional ink printer requires a digital version of whatever it is going to print, so does a 3D printer. 3D printing always begins with a CAD generated 3D digital model, this 3D model is then sliced by a programme into thin 2D layers, these are the layers that the 3D printer will print, one at a time onto the print surface, collectively forming a 3D model. Some 3D models require support whilst they harden and so the slicing programme will also add in supports and lattices which adds strength to any hollow parts of particularly fragile parts og the model.
The exact way that each 3D printer creates a model can vary from model to model, but they tend to rely on the same principles. Whereas a desktop FDM printer will melt a plastic filament and lay it down onto the print platform through a nozzle, a larger industrial machine may use lasers to melt thin layers of plastic or plastic powders.
For the most part, 3D printers tend to create models using plastic, as plastic is a versatile material that comes in many colours, densities and textures and is relatively cheap to source. There are, however, some 3D printers that can work with more complex materials such as metal and protein, and in the healthcare sector, there are even 3D printers learning to print using human cells. 3D printing technology is advancing extremely rapidly and so although the technology may be limited to a handful of materials now, it is estimated that you will be able to print in any number of different materials in the near future.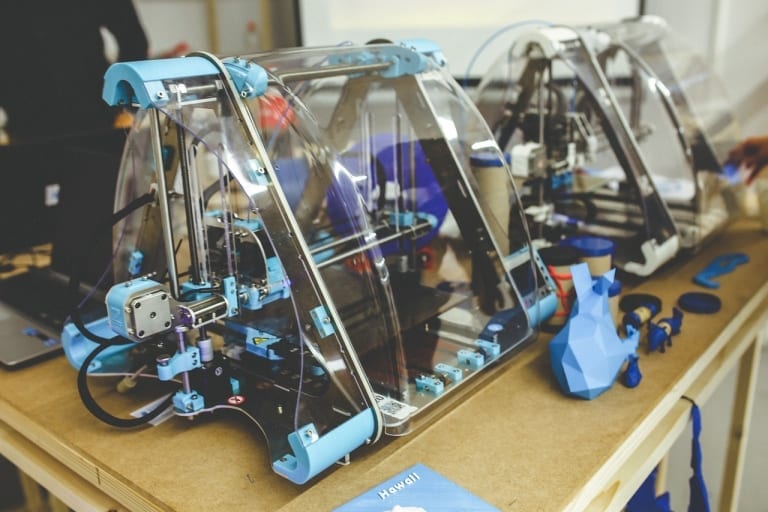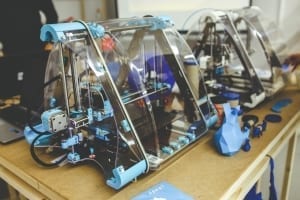 What are the advantages and disadvantages of 3D printing?
3D printing is an alternative manufacturing method to traditional subtractive or formative manufacturing. It comes with its own set of advantages and disadvantages, which are outlined below:
The advantages of 3D printing
Faster prototype creation
Depending on the size of the model and the type of printer used the printing process usually takes between 4 to 18 hours. This is drastically quicker than other prototyping methods.
Lower start-up costs
Compared to the cost of creating a unique mould for a formative manufacturing process which can cost many thousands, 3D printing is extremely cheap, needing only the cost of the material printed and the time of the printer. This makes it a great alternative for people looking for lower-cost prototypes and unique one-off parts.
Greater customisation
Because of the cost associated with creating moulds, it is often not possible to create multiple iterations of a prototype. 3D printing, however, makes it possible to create custom pieces at little extra cost, with only the 3D design image needing to be replaced, you can create as many prototypes as you like.
Cheap creation of complex geometrical shapes
Creating a mould for a complicated geometric shape can be very costly which can limit the kinds of prototypes people can afford to build. Thankfully, the additive nature of 3D printing means that it is equipped to handle even the most complex geometric shapes at no extra cost, opening the doors for more complicated product ideas.
The disadvantages of 3D printing
Lower tensile strength
Many 3D printed models have up to 50% less strength than those created with other manufacturing methods, this is largely due to the way in which 3D printers create products using a series of layers. This isn't a huge problem for many prototypes but is still something to take into consideration.
3D printing is less cost-effective when printing higher volumes
Whereas 3D printing is a much cheaper alternative when dealing with one or two of a product it does begin to get more costly as the unit quantity increases and if you are planning on printing 100 or more of the same product then it may be cheaper to look at another method.
3D models require post-processing
Some 3D printed prototypes will require supports or lattice structures in order for the 3D printer to build them, these will need to be removed post-processing in order to generate a finished prototype. This can add on extra time and may also leave marks or blemishes on the final product.
Conclusion
Will 3D printing revolutionise prototyping. Quite simply, yes. For the first time, many entrepreneurs and product developers will have access to a technology that is cost-effective and versatile enabling them to create a prototype without raising investment in order to fund the process. Desktop 3D printers are now available for as little as a couple of hundred dollars, meaning that they can even be installed in-house, saving a huge amount of money on outsourcing to an external prototyping company. The speed of 3D printers also dramatically accelerates the prototyping process speeding up the route to market and enabling entrepreneurs to start profiting from their creations more quickly. As the 3D printing market continues to grow, and the materials available becoming more varied, more and more complex models will be able to be printed opening up a whole new world of possibilities for creative minds, making 3D printing a technology that many businesses can't afford to ignore. If you have an idea and want to see it become a reality then there has been no better time to get started.
Related content from StrategyDriven
https://www.strategydriven.com/wp-content/uploads/printer-3956972_1280.jpg
743
1280
StrategyDriven
https://www.strategydriven.com/wp-content/uploads/SDELogo5-300x70-300x70.png
StrategyDriven
2019-10-23 09:00:30
2019-10-23 02:36:51
Could 3D Printing Be About To Revolutionize The Way We Create Prototypes?