9 of the Best Online Small Business Loans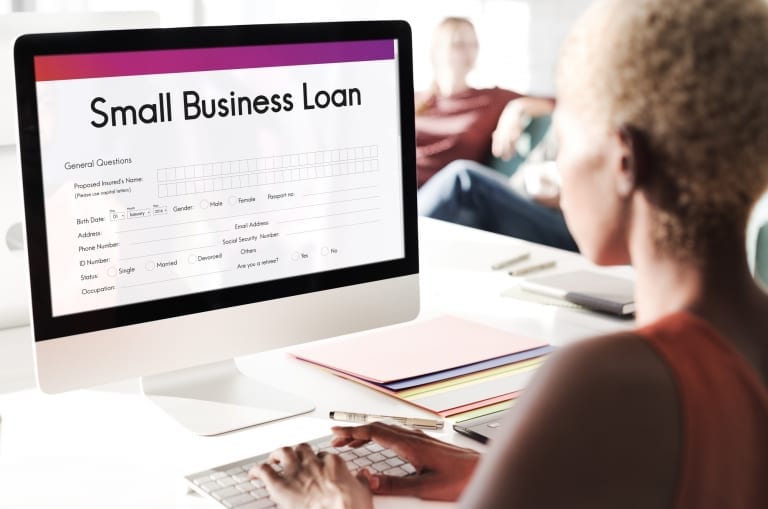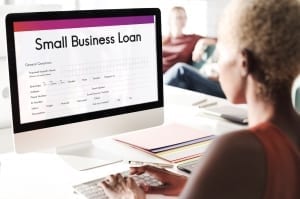 Only 80% of all small businesses survive the first year after inception. Often, finances are at the center of the untimely collapse of the other 20%. But even when 80 % of the small ventures survive the first year, they still struggle with financing during incubation.
Lack of capital and operational financing is the primary business killer if not well-addressed. However, many online small business loans have emerged to bridge this gap.
There are many suitable online small business loans you should consider getting. Check out our list of the best ones by clicking here.
1. BlueVine
If you have a small business and are looking for quick short-term funding for the venture, then you should consider BlueVine. Most of the traditional loan application methods had an apparent limitation in that they required more than a few working days to complete a loan request. But with BlueVine, your online loan application is easy due to the same day funding assurance.
BlueVine offers small business loans of up to $ 250, 000 repayable in 12 months. With such an amount, a small business can easily thrive and overcome the financing concern that affects most startups. Considering that you have a starting rate of 4.8% spread across 12 months, you can easily thrive past the five years of incubation.
However, for you to qualify for BlueVine small business loans, you must have a minimum credit score of 600. Your business must have also been in operation for more than six months before the application. As a matter of due diligence, your business must also have a minimum annual revenue of $100, 000.
2. SBA 7A Loans Are Also Useful Online Small Business Loans
No one wants to see you lose a startup you have struggled so much to build. This is the primary reason why SBA 7a loans exist. This option offers excellent loan terms for small businesses, which makes the financier the best SBA lender.
The expected turnaround time of SBA 7a loans is 5-10 days, but you could also access these loans in 36 hours, depending on the prevailing circumstances. A critical advantage with these loans is that you can access as much as $5 million with a maximum of 75-85% SBA guarantee.
Most of the time, the interests are within the ranges of 2.25% – 4.75%. With minimal fears about the risk of balloon payments, your business should be on its path to success soon.
A unique yet vital factor associated with these loans relates to the ability to negotiate your preferred terms of engagement. This makes SBA the best place to get a loan.
3. OnDeck
OnDeck provides term loans and lines of credit for your small business. OnDeck lends you up to $500,000 for business, with the option of both short-term and long-term loan application.
Your small business may thrive with this loan option because of the flexibility of repayment it offers. With OnDeck, you can repay your loan in up to 3 years, depending on the size and the monthly payments. This online small business loan option also offers small business substantial loan sizes depending on factors such as business size.
OnDeck offers you the flexibility of easy application and fast funding for up to $100,000. But you must have a credit score of 600, and your business must have been in operation for at least 12 months before the loan application.
4. Kabbage
This loan option is your go-to whenever you need access to quick loans. Kabbage gives you loans of up to $250, 000 within a few hours of a loan application. Kabbage loans fall within the lines of the credit category, with a minimum loan amount of $10, 000.
Kabbage loan has no origination fee. Your small business will also enjoy an interest rate drop, which occurs once in the course of the loan term. Your small business must, however, have been in operation for the past 12 months with an annual revenue requirement of $50,000.
5. LoanBuilder
LoanBuilder is among the most accessible loans that you can customize to fit your needs. If you are looking for the best places to get credits, then this option may work for you. You can access up to $500,000 with interest rates that range between 2.9% and 18.72% depending on the loan size.
The starting interest rates range from 2.9% with an expected APR of up to 136%. Your repayment terms for this loan option is 13 to 52 weeks with a required personal guarantee. You will enjoy the flexibility of a turnaround time of just 24 hours after application.
6. Fundation
One of the common concerns when taking a loan online may be the risk of accumulated penalties due to prepayment related concerns. But with fundation loans, these fears rarely emerge. You'll have the option of taking up to $500, 000 for term loans.
The loan term goes up to four years, but you may also have the option of accessing lines of credit for up to $150 000. Fundation approves your loan request within one business day. With an APR from about 8.99% to 29.99%, fundation stands out as among the best options.
7. National Funding
National funding is the other suitable small business lending option that would be applicable for your venture. The loans are appropriate for both small business operations and equipment financing.
You can access $5000 to $500,000 on small business financing for your business at an interest rate of 8%. The estimated APR goes up to 136%, with a 2% original fee. Your repayment period ranges between three months to one year, with a loan processing turnaround time of three days on the maximum.
8. LendingClub
If your business is looking for peer-to-peer lenders who can guarantee funding for such ventures, then the LendingClub would be the best place to get a small loan for your undertaking. Your business only needs $50,000 in annual sales to qualify for loans that are up to $300,000.
The option charges fixed rates of 5.99% to 29.99%. But you must have a credit score of 640 or better. Further, your business must have been in operation for more than one year before the application.
9. Funding Circle
If you're looking for the best place to get a small loan, then you may consider the funding circle. This peer-to-peer lending entity offers businesses up to $500,000 with a maximum APR range of 22.9%. With a notably fast online application process, this option allows you quick access to funding when you need it the most.
Your business must have been operating for at least two years before the loan application. This repayment period is business-friendly, especially for ventures struggling to survive the incubation period. Your annual revenue must also be more than $150,000. The funding circle also requires a minimum credit score of 640 and above to qualify.
Do Not Let Your Business Collapse Due to Lack of Financing When Most of These Loans Are a Click Away
Gone are the days when investors waited with bated breath for banks to approve loans. Online small business loans now offer you quick and reliable financing options for all your business needs.
Related content from StrategyDriven
https://www.strategydriven.com/wp-content/uploads/9-of-the-Best-Online-Small-Business-Loans.jpeg
1326
2000
StrategyDriven
https://www.strategydriven.com/wp-content/uploads/SDELogo5-300x70-300x70.png
StrategyDriven
2019-12-17 09:00:52
2019-12-18 21:06:07
9 of the Best Online Small Business Loans