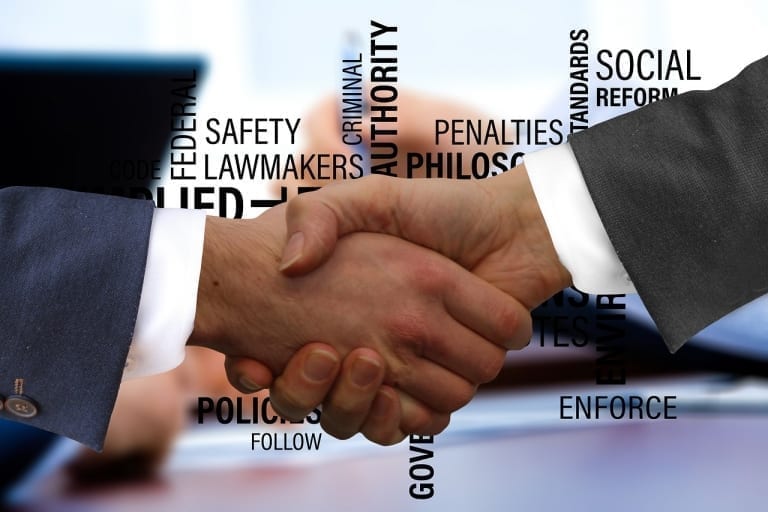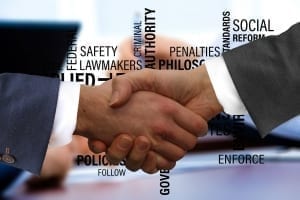 Bill Gates once said, "If I had just one dollar, I would spend it on public relations." Well, what are the odds of that happening? But in this statement, we clearly understand the importance of Public Relations.
They are an essential tool to manage the communication between a company and society to build and maintain it's a representative and positive image.
A company makes use of public relations through a set of strategic communication actions. They coordinate to create and strengthen links with the public and consumers. The top-ranking PR Agency in Sydney uses informative feedback to achieve fidelity with their clients.
The job of any PR agency is to assess consumer behavior, categorize company policies, and plan future actions. You need to make sure that the agency you are choosing for your business has these qualities:
Experience of the agency in the sector
Experience has undoubtedly been the most cited quality. You have to look mainly at the experience, not only of the agency but of the team that will take care of your account. Specialization in specific markets is almost always a guarantee of success.
Must have oomph
Pay attention to the kind of work the agency does. Excessive experience can cause the agency to fall into routines, to do the same thing for every business they manage. Make sure your business does not lose its uniqueness as it will cause your public image to lose freshness and originality.
A stable client portfolio
Isn't it strange that certain agencies lose clients very quickly? You don't want any unpleasant surprises. Excessive customer turnover can be a reasonable indication of poor operation. On the contrary, other agencies have a very high level of loyalty with their client portfolio, with whom they have been working for many years.
Investigate the results with other clients.
It is a piece of straightforward advice that many forget. It is essential to ask the agency what were the results of the campaigns they had done for clients similar to your company. Some agencies continue to live from the fame achieved in other times when, at present, their level of competence is well below. Don't forget this recommendation: ask other clients of the agency to assess their satisfaction with it. It doesn't cost money and can save a lot of trouble.
A qualified team
Some clients complain that after the initial phase in which top executives of the agency serve them, they are then 'abandoned' in the hands of less experienced professionals. You need to make sure experienced professionals manage your business. Having new agents maintain your work who are not familiar with the challenges businesses face may harm your company.
The price
Especially in the current crisis, this factor takes on a unique role. You may find a cheaper company more attractive at the beginning of your business, but this is a recipe for disaster. The quality of the PR Agency should not be compromised, as it is critical to your business.
Local or International
You need to ask this question as to what is best for your business. Will a multinational agency understand your business better or a local agency? A specialized agency that will appreciate your business or one that provides integrated communication services? And concerning size, what will be most effective for your company: a large, medium or small agency?
Know what your PR agency should do for you
You need to understand the responsibilities public relations agency has towards you. Their work is not just limited to the management of events or to communicate the news or changes that your company has.
When a company, from any industry, suffers a crisis, it is essential to know how to handle it and communicate what is necessary with the public. Not managing the business crisis correctly, can make it unfavorable for the company, which can even damage its image and reputation.
What is it that makes your business unique? Why are your customers loyal to you? What are the KPIs of your business which attract clientele? Identify and highlight the differentiators between you and competitor companies.
These key factors place public relations agencies in one of the marketing investment items each year. In 2016, revenues from employing PR services accounted for nearly $ 14 billion worldwide, according to data from the University of Southern California.
A great PR strategy
Your chosen PR agency must not be all words and no work. Make sure they understand your vision and share it while managing your business. Establish a realistic work plan which profits your company. Primarily your public relations strategy should stand out. Describe communication objectives and actions that propel your company towards success.
Through the right approach, a company can create a close relationship with its target so that the company becomes a reference for the product or service it offers.
All great companies have a PR agency. Managing public relations is a fundamental part of preserving the right image of the company.
With the market as competitive and broad as the current one, many companies are selling similar services and products. To maintain credibility and loyalty with customers, you need a good public relations strategy to position ourselves in the mind of the consumer.
Crisis Management Strategies
Sometimes an organization or company is suffering a disastrous event that affects its public image. Public relations should repair the damage to the image, and communicate how they will devise strategies to solve the problems.
Final Words
Make sure the PR agency you choose knows the latest trends and uses social networking as a tool for your business. In the 21st century, you cannot make public relations with models of the previous century. Pay close attention to how influencers, bloggers, tweets, social networks can affect your business.
Related content from StrategyDriven
https://www.strategydriven.com/wp-content/uploads/shaking-hands-3205463_1280.jpg
853
1280
StrategyDriven
https://www.strategydriven.com/wp-content/uploads/SDELogo5-300x70-300x70.png
StrategyDriven
2019-12-24 12:00:24
2019-12-24 09:52:10
Things to consider before choosing the best PR agency