11 Most Profitable Online Course Ideas in 2020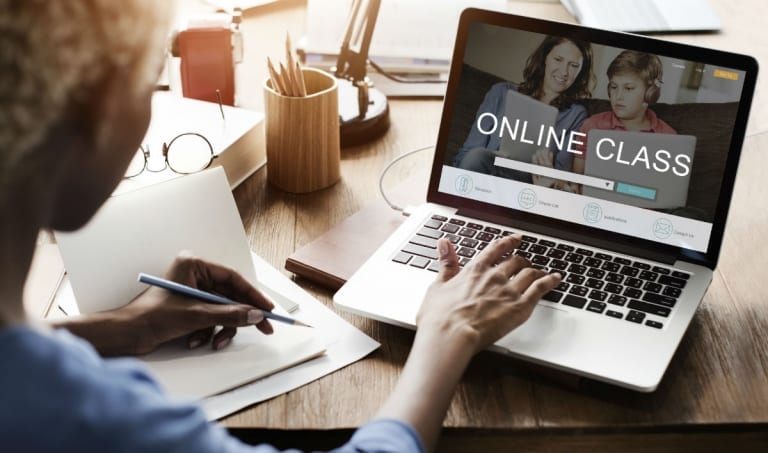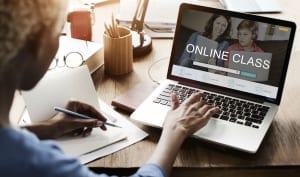 Let's face it, wage earners are not seeing a lot of increases in their paychecks these days. The average worker is lucky if they get a two to three percent pay increase this year. As a result, many people are looking for new avenues to earn money.
Freelancing is gaining in popularity. Individuals are cashing in on hobbies, special skills, and things in which they are a subject matter expert.
If you have knowledge people are in need of, you can profit from it by creating popular online courses. You simply need to come up with online course ideas.
The rising cost of college tuition and the time it takes to get a degree is what is fueling online learning.
The process can take anywhere from a few days to a couple of months to create the courses. Once it's up and running, you can focus on marketing.
Are you looking for ways to create a new stream of income? Keep reading for the 11 most profitable online course ideas in 2020.
How Do Online Course Ideas Earn You Money?
The most profitable online courses are those that are well-thought-out and meet a need that is in high demand.
You can't look at it as a get rich quick scheme. People depend on you to deliver high-quality content on the level of a business school.
Once you have your course idea and develop your project, the next steps are to:
Set the price.
Get your content on a platform (online marketplace, learning management system, or your own business website).
Market your online courses.
The courses you choose to offer will guide you down the best path for your individual success.
1. Crafting
Do what you love for a living is a reality many people rarely experience. Imagine being really good at something that brings you great joy and making a living teaching it to others. That's exactly what many crafters are doing.
Your online course ideas can teach people everything from knitting to how to design 3D wall art.
2. Home Improvement Projects
These bestselling online courses are a hit because everyone loves doing weekend projects. Maybe not everyone, but if you're a homeowner there will come a time when you may have to replace the gutters or install new flooring.
Online courses can save you thousands on actual projects when you know how to do-it-yourself.
3. Bestselling Author
It seems everyone wants to be an author. Between 600,000 and 1,000,000 books are published each year in the United States. Most people that decide to write a book have no clue what they are doing.
The stigma associated with self-publishing is no longer a big deal. How to write a book and get it published are popular online courses.
4. Blogging
Next to writing a book, blogging has become a big moneymaker for many people. Too often people jump into things without fully understanding the ins and outs of what looks simple on the surface.
There are numerous online course ideas someone with extensive blogging expertise can use to build their course offerings.
5. Influencer Marketing
Two huge misconceptions about influencer marketing are that you have to be a well-known celebrity and you need a million followers. Both are untrue.
Influencer marketing is about gaining trust and being able to get people to buy into what someone is selling.
There are special techniques and best practices people need to learn in order to be successful in any marketing endeavor. It is all about selling, and this is a great course to create for someone with a successful sales background.
6. Make-up Artist
The beauty industry is a multi-faceted multi-billion dollar industry. Teaching people how to be a make-up artist is one of the most profitable online course categories. There is so much money to be made.
With the success of the social media platform, Instagram, more people are focusing on their appearance. This has led to new opportunities in make-up artistry.
7. Event Planner
Freelance opportunities are on the rise because people want personalized service. Event planning is a career that can span across socio-economic grids. Regardless of how much money someone earns, when it comes to putting on an event cost goes out the window.
Event planning can be the church picnic or a million-dollar conference. The right online courses can teach people how to get started.
8. Line Dancing
This online course is for a fitness instructor or a dance teacher. People love to line dance at weddings and other social events. It is also a fun way to workout.
If you know the moves to 50 different line dances create a course to not only teach people the routines but also how to open a studio and create a strong following.
9. Vegan Cooking
Vegan cooking is all the rage and if you know how to create popular dishes using cauliflower, you can create various cooking courses. The art of making online courses is to find what's trending and provide people with step-by-step instructions.
10. Business Start-up
Regardless of what a person's interest is, anyone, wanting to go into business for themselves needs to learn the basics. This is why a school of business is on every college campus.
For these online courses, you may want to include proctored exams to test the student's knowledge. Check out this article to learn more about online proctoring services.
11. Trade Professions
HVAC, plumbing, stucco, and many trade professions require testing at the county or state level. For these profitable online courses, you can teach the content for a sub or general contractor to obtain their license.
It is the perfect opportunity for someone with extensive contractor experience.
Are You Ready to Make Some Money?
Coming up with online course ideas is the easy part. Once you have your ideas, you'll need to create the content and get it in front of your target audience. Perseverance is the key to your success.
Do you have a niche market with proven success? Contact us to learn how you can become a member of our service provider network.
Related content from StrategyDriven
https://www.strategydriven.com/wp-content/uploads/11-Most-Profitable-Online-Course-Ideas-in-2020.jpg
708
1200
StrategyDriven
https://www.strategydriven.com/wp-content/uploads/SDELogo5-300x70-300x70.png
StrategyDriven
2019-12-31 08:00:45
2021-09-07 11:09:30
11 Most Profitable Online Course Ideas in 2020