Social Media Success: 10 Keys to Social Media Marketing
StrategyDriven Insights Audio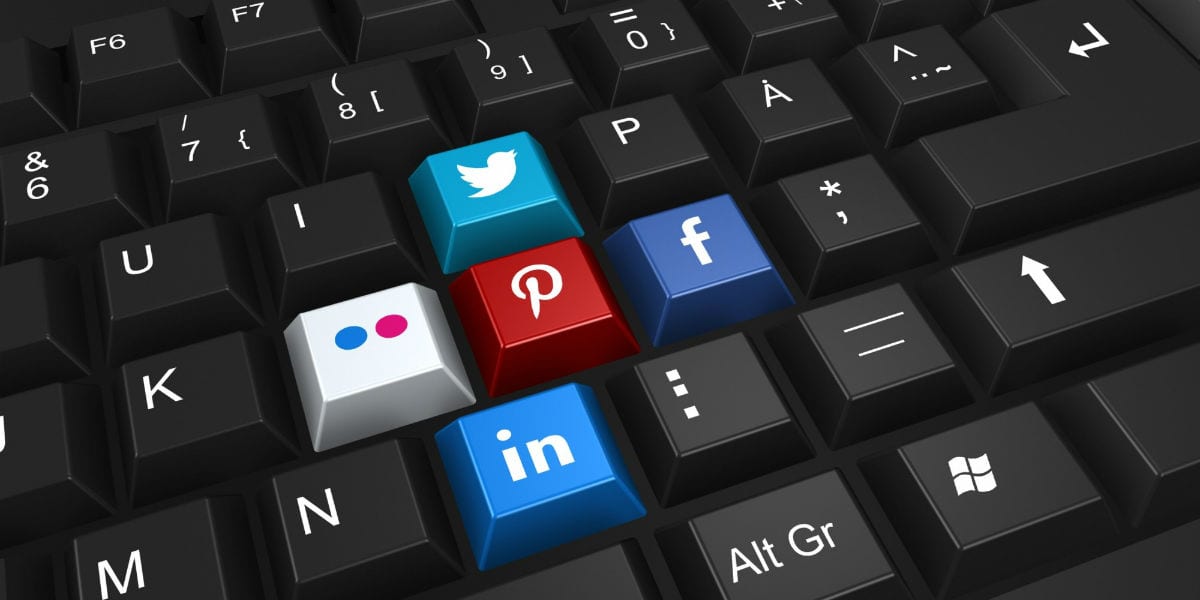 Did you know Facebook alone has over 2 billion active users? That's an ocean of potential leads, paying customers, and more! Don't forget there are other social media platforms to consider, like YouTube, Instagram, Pinterest, and LinkedIn.
However, you can't simply post randomly and hope you'll succeed. There are certain keys to social media marketing that you need to grab and take advantage of.
Don't fret, we're not going to leave you hanging. Read on below to discover 10 crucial tips for social media marketing success:
1. Pick the Right Platform
One of the most important keys to social media marketing success is to use the right platform. Don't immediately assume that people using Facebook are the same as those on Instagram, YouTube, Snapchat, or Twitter. People go to these platforms for different things and each platform sets up different expectations.
People on YouTube want to see short videos that fully explain and explore a product. Those on Instagram might want to see expertly-edited photos.
2. Track the Right Metrics
Do you think it's important to track how many people like your posts or share your latest videos? Those are great metrics but they don't directly correlate to profit.
Track crucial metrics first.
This means keeping an eye on conversions-per-post, for example. This metric alone can tell you what kind of posts are the most effective in increasing conversions. Do you see more conversions when you post video ads on Instagram, snarky quotes on Twitter, or memes on Facebook?

3. Invest in Graphic Design
Having a strong brand image is essential for social media success. Look at your favourite influencer and visit their profile. You'll notice their images are all brand and well-designed. Dark roast is like having your own in-house designer but without the obligation of employing someone full time. It's also a great design pickle alternative, offering unlimited graphic design for a fraction of the cost!
4. Pop-Culture is Your Friend
Is anyone surprised Baby Yoda exploded in popularity and now every shop under the sun wants to sell some sort of Baby Yoda and The Mandalorian merchandise? The biggest reason the character got so famous is pop-culture. Memes and funny GIFs propelled The Mandalorian into what it is today.
Use pop-culture to your advantage. Dig deep into Reddit and Facebook to discover the most trending memes and GIFs. Integrate the humor into your social media posts to increase shares and brand exposure.
5. Schedule Ahead
Create your marketing materials one month ahead. This should include your ad videos, posters, promo blurbs, and banners.
When ready, use tools like HootSuite. This tool lets you prepare social media posts and then schedule when they'll upload and go live. As much as possible, do this for the whole month.
Preparing like this helps you reach social media marketing goals. You know what you want and scheduling your posts ensures you know which steps you're taking to get to the end-goal.
6. Follow Up Social Media Leads
Did a few hundred people click on your Facebook post to sign up for a survey or newsletter registration? Don't wait for your email marketing plan to kick-off! You can follow-up on social media leads quickly with text message marketing.
Why stop there?
You can prioritize those leads by giving them an exclusive look at your new product or give them a discount for a limited period. You can allow them to participate in A/B split testing for your new services or website design. Give them something, a reward for taking a step forward, and this can encourage them to purchase.
7. Integrate Your Store
Speaking of sales, try to give social media users as much convenience as possible. Did you post an image of your latest products? Why force them to click on a link to go to your site, funnel them to the checkout process, and then redirect them back?
Why suck them out of Instagram or Facebook when you can integrate your store with tools like Shopify? Using Shopify allows you to sell on social media, through your posts. A user can now click on the image you uploaded on Instagram and they'll immediately get taken to the checkout page.
It's quicker, simpler, and you're not interrupting with their social media sphere.
8. Use Facebook Pixel
How do you get site visitors back and convince them to purchase or subscribe? One technique is to showcase ads from your site as soon as they get back on Facebook. You can do this with Facebook Pixel.
It's a small code you can copy and edit. Paste it on your site's back-end to let it do its thing. Whenever someone visits your website, the code will target the user and redirect Facebook ads towards them.
While it might seem like a little thing, constantly showcasing ads on social media can influence a person's shopping habits. They might eventually get curious and click on an ad, increasing the chances of them subscribing or purchasing.
9. Take Time to Engage
One of the reasons people follow brands and businesses on social media is because these are platforms where they feel a strong, human connection. Watching a high-end ad on TV has a certain disconnect compared to commenting on Facebook and seeing an actual reply from the company.
Getting in touch with your audience is effective social media marketing. Schedule something like a Facebook Live video or a Reddit AMA.
10. Take Advantage of AI
No matter how many employees you get, you might not have enough to answer all the messages and inquiries you get on social media. Sooner or later, the expenses of hiring more customer service representatives will outweigh the benefits.
Workaround this by using AI chatbots. Fortunately, you can customize chatbots so they can identify keywords and respond appropriately to a certain extent. If needed, provide a means for users to get in touch with an actual person for special concerns.
Bonus: Highlight User-Generated Content
Do you use Pinterest? Create a board and pin images related to your latest advertising theme. Now ask people to create their own boards following the same theme, use a specific hashtag, and share their board with others.
That's a simple method of giving marketing power to your social media audience by encouraging them to create user-generated content.
Another good example is the Ice Bucket Challenge. It encouraged people to make their own videos to spread awareness about amyotrophic lateral sclerosis aka Lou Gehrig's disease.
Sometimes, the best way to advertise your brand and business is to let people do it for you. Give them the keys to creative use and watch them make wonders.
Use These Keys to Social Media Marketing Success!
These are ten keys to social media marketing success. Use them in tangent with each other and your goals to get the most out of these platforms. There are millions of people on social media so don't waste the opportunity!
That said, marketing doesn't end here. There are other methods outside of social media to consider. If you want content to guide you through these digital marketing techniques, feel free to read our other articles now!
Related content from StrategyDriven
https://www.strategydriven.com/wp-content/uploads/Social-Media-Success-10-Keys-to-Social-Media-Marketing-1.jpg
600
1200
StrategyDriven
https://www.strategydriven.com/wp-content/uploads/SDELogo5-300x70-300x70.png
StrategyDriven
2020-01-02 17:00:45
2020-11-09 21:25:24
Social Media Success: 10 Keys to Social Media Marketing