Adjusting Your Marketing Strategy: What to Implement and What to Avoid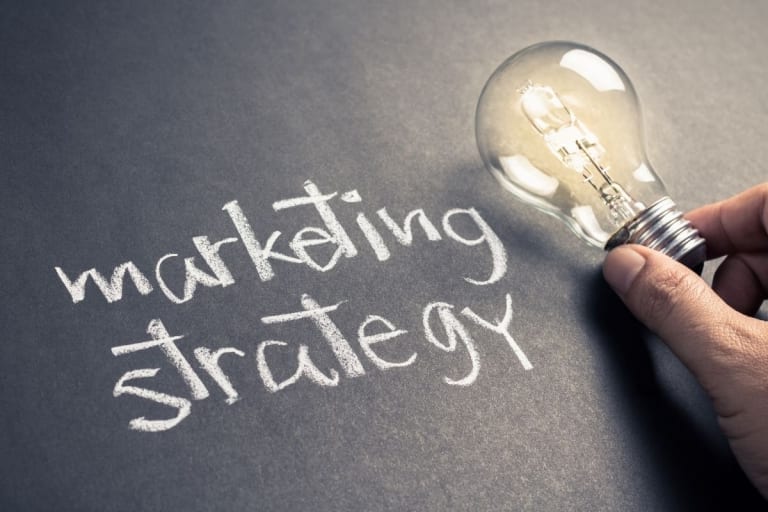 2020 has kicked off with a variety of new marketing trends.
Marketing is all about getting your business out there and building a relationship with customers. In many cases, businesses will start marketing campaigns to push products or rebrand themselves.
Whether you're starting a business or already have one, marketing will be essential to the long-term success of it. Many business owners understand that they need to develop an effective marketing strategy but they're not sure where to start. A recent study by Safari SEO Brisbane found that the majority of small to medium enterprise businesses invested between 10-15% of net revenue back into the business each monthly through various marketing channels with paid and organic digital marketing initiatives being the most popular mediums.
Read on to learn about some of the most effective trends to use in your marketing strategy.
Customer Experience
As companies are settling into their 2020 plans, improving customer experience has become a priority of many.
Providing quality customer experience is a major part of marketing because it will encourage customers to keep coming back.
As the internet has grown, customers are given a lot more power in terms of what kind of content they're seeing.
Nowadays, most customers are purchasing products as a result of their research and not advertisements.
When you provide great customer experience, people that are researching your company will see that in reviews and referrals. You can't tell customers that you have a great product. Instead, you'll need to show them why what you have to offer is a good investment.
Although many businesses are prioritizing customer experience into their business marketing strategies, they often don't know what makes a great customer experience.
Quality customer experience consists of these things:
Efficiency
Convenience
Intelligent and Friendly service
By focusing on these, customers will start coming back and recommending your company to others. Consider including easy payment options to further simplify the purchasing process and make customers happier.
Employee Management
Proper employee management goes hand in hand with customer experience. If you have employees that are rude or don't know what they're doing, most people will stop doing business with you.
The best way to approach employee management is to develop efficient and effective training programs. If your company has a variety of positions, you'll need to make training programs for each one. Everyone will need to understand the basics of the business, but put the focus on their role in the company.
For example, you shouldn't train a cashier how the warehouse of your business works. Instead, ensure that they understand everything there is about being a cashier. This includes both using the teller and interacting with customers.
What you can do if you're looking to train everyone about a certain subject is how to behave when dealing with customers. When running a store, cashiers aren't the only people that customers will interact with.
Building a Brand
One of the main concepts of business marketing is building a brand using a variety of methods. Some businesses prefer to advertise their way into mainstream success whereas others like focusing on what their business stands for.
Building a brand is all about creating an image for your company. Many people have the misconception that creating a logo is building a brand for yourself. When you think about companies like McDonald's, you think about much more than their signature logo.
McDonald's has managed to build a brand that makes consumers think about their logo, colors, affordability, and employee-customer relationships. When people think about getting quick, cheap food, McDonald's is one of the first that comes to mind.
This is essentially what you'll need to do for your business. No matter what industry you're in, you must focus on what the goal of your business is and how you'll portray it to customers.
If you had a business that revolves around fitness, you wouldn't incorporate video games into your image. Instead, you'd focus on healthy food and exercise. You need to make it make sense.
Advertising on Social Media
Out of all the new marketing trends over the past few years, social media has remained one of the most effective. To this date, businesses focus on social media because there are over 3.2 billion active daily users.
Anyone looking to effectively grow their business will need to use social media because putting up physical ads no longer earn you customers.
Putting up posters and billboards slightly increases the chance that someone will see it. The chances of someone looking into your business because of these ads are much less.
When you advertise on social media, you can choose your target audience by selecting a variety of filters. You can go on something like Facebook or Twitter and choose the age range, gender, and location of people you want to see your ads.
Running a social media account is also effective because it will give customers a way to interact with your business outside of cash transactions.
You should also create a website to give customers something to redirect to from your ads. Having a website allows customers to learn more about your business and they can purchase products from it, allowing you to maximize your profits.
If you're looking to make a name for yourself in the digital world, you can get involved with a digital marketing service. One of the popular services are Climb Online, so consider checking them out if you want help with SEO and social media.
Start Developing Your Marketing Strategy
An effective marketing strategy will allow your business to quickly grow and start earning regular customers. Your strategy should target those that would be interested in your product or service. By using the marketing trends in this article, you'll quickly make a name for yourself.
We encourage you to start looking into building yourself up on social media. You'll be able to start interacting with potential customers and you'll get an idea of what people want. From there, you can start working on creating a great customer experience.
Browse our articles if you'd like to learn more about marketing.
Related content from StrategyDriven
https://www.strategydriven.com/wp-content/uploads/Adjusting-Your-Marketing-Strategy-What-to-Implement-and-What-to-Avoid.jpeg
800
1200
StrategyDriven
https://www.strategydriven.com/wp-content/uploads/SDELogo5-300x70-300x70.png
StrategyDriven
2020-01-22 16:00:25
2020-11-30 22:18:25
Adjusting Your Marketing Strategy: What to Implement and What to Avoid