Office Ergonomics Are Key To Business Success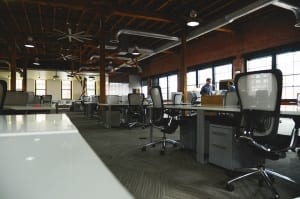 A good business is one that takes the health and safety of all its employees seriously and part of this is to consider good, sound ergonomic practice in the office space.
If employees are engaged in repetitive tasks that put their bodies under strain, over time, this will show in their performance and in their general wellbeing. This has a negative effect on their work and their ability to achieve in the longer term.
Standard office environments offer many different challenges to the health and wellbeing of employees and, over the last few years, the understanding of this has increased. However, gaining a greater knowledge of good office ergonomic practice is one of the most important ways in which employees can be happier, fulfilled and safer.
Why Businesses Must Take Ergonomics Seriously
Put simply, a good grounding in ergonomic practice can help minimize and prevent injuries and conditions that arise from repetitive office work. The most commonly reported concerns amongst employees are injuries to the musculoskeletal system, caused by sitting or standing in the same position for too long, and repetitive strain injuries from activities such as sitting and typing.
How To Implement Good Ergonomic Practice
These issues need to be addressed, and one way of doing this is by having face to face meetings with employees either via one to one interviews or a larger group conference so that everyone can talk and air their views together and workable solutions can be discussed.
Another good way of gaining a greater understanding is to look at hiring a team of people to come in and observe how employees work and how they interact and move within the office environment, noting any health and safety concerns as well as the types of activities being carried out. Information on how employees sit or stand, how they move around the office are all important, as are looking at what can be done to improve rest facilities and creating spaces so that staff can have separate areas to work and relax in.
From these observations, solutions can be derived. These can be as simple as providing better, and more comfortable and supportive office chairs and desks, to providing better solutions such as wall storage bins that require little in the way of repetitive bending or stretching to use, or office shelves placed at heights all people can reach without having to bend or stretch.
What Results Can Such Practices Offer?
The results of such observations mean that long term both the business and the employee will reap the benefits. There will be less time lost in disputes and sick leave, and employees will hopefully be happier and healthier as a result.
A business that looks after its staff will almost certainly see a rise in productivity levels, and reductions in compensation claims and occupational health appointments. Many companies often overlook the topic of ergonomics when considering staff health and wellbeing, considering it the least of their worries. However, a little time spent on this now can result in a happier, healthier and more productive workforce now and in the future too.
Related content from StrategyDriven
https://www.strategydriven.com/wp-content/uploads/office-594119_1280.jpg
847
1280
StrategyDriven
https://www.strategydriven.com/wp-content/uploads/SDELogo5-300x70-300x70.png
StrategyDriven
2020-01-23 17:00:10
2020-01-23 14:34:37
Office Ergonomics Are Key To Business Success