Seven steps for a carbon neutral coworking space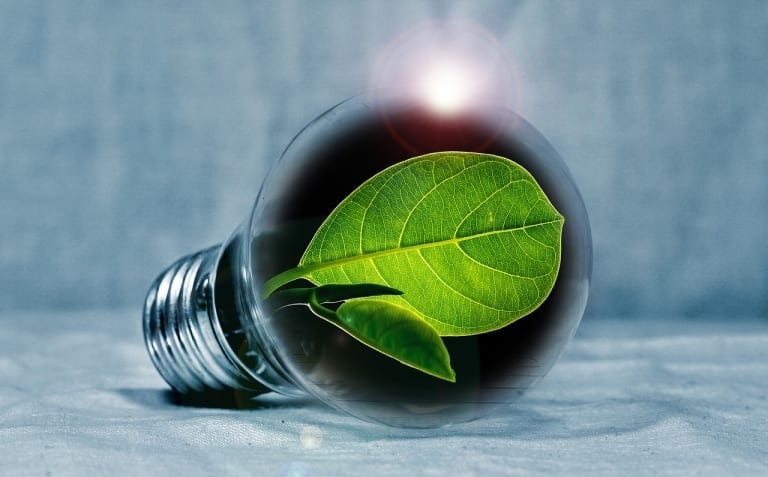 It is the case that many individuals want to do more to ensure that their workplace is as green as possible. After all, we all recycle and make changes to our homes in response to climate change and the desire to live in a more sustainable way – so it is only natural that we would want to do the same thing at work.
In a company workplace, this can be easy – ideas can be taken to managers and schemes can be easily implemented. But what happens if your working day takes place in a coworking space. Coworking has become a very popular way to enjoy the advantages of an office environment for those people who work remotely or freelance. But trying to introduce green schemes in such as an environment is not always easy.
But it is important to remember it is achievable – huge Australian coworking space provider The Commons, which has over 11,000m2 of space, went entirely carbon neutral in 2019. Here we take a look at seven steps you can take towards a carbon neutral coworking space.
1. Go paperless
One of the most important steps in going carbon neutral is in moving to a paperless office. This can be done far more easily than you might imagine. The first step is to get rid of printers, and instead to encourage everyone in the coworking space to avoiding printing out documents needlessly – it is estimated that 20% of pages printed are never retrieved from the printer.
Additionally, you should look into ways to ensure that you never need to use paper. Many businesses are happy to send over documents in a purely digital form, so there is generally no need to have them in paper too.
2. Switch off computers not in use
There is a major problem in coworking spaces looking to achieve carbon neutrality – people leaving their computers on. Many people in a coworking space will get into the habit of logging out from a machine but won't shut it down. This can mean it can go draining energy for many hours unnecessarily.
Make sure that people get into the habit of fully shutting down their machine.
3. Don't charge your phone all day
Another problem comes in the common sight of phones being charged all day. Staff might get into the coworking space in the morning, see that their phone needs charging, plug it in, and then leave it there all day without thinking about it. Not only is this bad for your phone, it also is an unnecessary drain on electrical power.
4. Promote renewal energy
There are many ways that a coworking space can utilise renewable energy. If you can look into having solar panels installed on the roof of the space, this can be extremely effective. According to Geo Green Power, specialists in renewable technologies "There are significant benefits to be had from investing in solar energy, for businesses both large and small. With rising energy costs, putting your roof space to good use can be a sensible decision.
Many commercial organisations have already realised the huge potential income stream available from solar energy."
However, many don't realise that there are many different forms of renewable energy that a building can invest in. This ranges from solar heating to green source heat pumps.
5. Put a recycling scheme in place
Many individuals who wouldn't dream of doing so at home, will simply throw their rubbish away when at work – regardless whether any of it could potentially be recycled. This can be out of frustration that there is no proper recycling scheme in place at the coworking space.
This can be easily set up. All you need is a recycling bin – get in contact with your local council if you don't have access to one.
6. Switch to energy efficient lightbulbs
It is the same changes that can add up to a big difference. Ensure that every time a lightbulb goes, it gets replaced with an energy efficient one. There is double the good news here, as energy efficient lightbulbs tend to last longer than traditional bulbs.
7. Be smart with heating and cooling
Sometimes it is important to be mindful of your own actions. If you get cold in your coworking space, don't immediately go and demand that the heating is turned up. Instead, consider putting on another layer in order to warm up – and vice versa if you need to cool down. Once again, this is a small issue that makes a huge difference throughout the course of the year.
Related content from StrategyDriven
https://www.strategydriven.com/wp-content/uploads/light-bulb-2631864_1280.jpg
795
1280
StrategyDriven
https://www.strategydriven.com/wp-content/uploads/SDELogo5-300x70-300x70.png
StrategyDriven
2020-02-20 17:00:51
2020-02-20 13:21:48
Seven steps for a carbon neutral coworking space