The Ultimate Guide to Making Small Business Websites: This is What to Do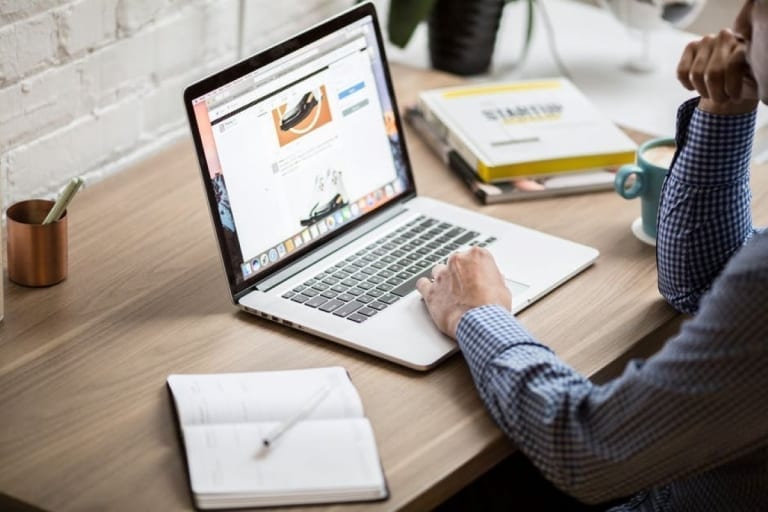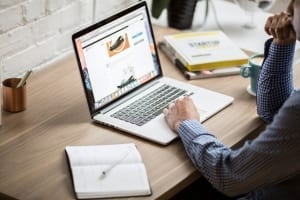 Nearly 50% of small businesses reported that they did not have a company website.
With how popular technology is, it is surprising so many companies are unable to be searched online.
If you want to stand out from competitors and grow your business, you must create a website to draw people in and contact you.
Continue reading to discover the steps you need to take to make small business websites so that you have a strong online presence!
1. Get Started With the Basics
The first step to creating small business websites is to start with the basics and create a domain name.
Your domain name will also be the website's name. You should check with online resources that you have a unique domain name that won't conflict with another business. You will also need to take care of website hosting.
Website hosting includes your site's homepage and files. There are many companies for web hosting, and some are free. This usually takes about an hour to complete, unless you can't come up with a unique name.
GoDaddy, Bluehost, and DreamHost are all popular and trusted sites that businesses use to create their websites.
2. Set up the Format and Style
When readers go to your website, they should be able to quickly find information and understand it.
Formatting your website is important if you want it to flow for readers. Many people put a banner across the top of their site to help organize information. This has become a common tradition and doesn't fail.
Without different pages and tabs, the website will look like one long list of information that won't attract customers. You should also consider the style that you want to use too.
Many businesses design the site to match their logos. You should stay professional and use readable fonts. Try to stick with a common theme, so that your customers don't feel like they are being misled to other sites.
Don't be afraid to get creative and come up with a unique homepage. Graphic designers can also help your site stand out!
3. Create an Attractive Homepage
Did you know that the average computer user only spends 10-20 seconds looking at a website?
Beyond those 20 seconds, they have likely moved onto another site or lost interest. You must attract your customers and readers from the minute they get to your website.
By staying up to date on trends and using interactive pages, you can get readers to stay on your page for longer and consider your business. You can use high-quality videos and images on your page along with animation to draw in attention.
There are many things that you can do to draw people in, following the same patterns, however, will leave you forgotten like the rest. Try to come up with a unique way to display your business values and team to encourage new buyers.
4. Encourage Contact
If you want customers to consistently use your services or products, you should allow them a place to contact you.
Including a contact page on a website is standard. People use this tab to include emails, addresses, and phone numbers. If you notice that a lot of your customers like to offer feedback, you can even put a comment box on your contact page.
Letting your customers contact you lets them know that they matter. If something goes wrong or there is a defect, they can easily reach out to you, to resolve the issue. Make your contact page welcoming so that people feel comfortable talking to you and asking questions.
Sometimes, companies will include a picture of the person who will be answering your calls or emails. This help people put a face to the name and make your company more memorable. Adding personal touches will draw customers back.
5. Describe the Business
One of the most important things that your website should have is a summary of what your business is or does.
You want to let people know what your business is, immediately after going to the website. Without telling people what your services are, they may become confused and check out another site.
If you take pride in your company's progress, it can help to include history online. When potential employees and devoted customers go to your site, they will likely want to know more about the company. A brief history is a great way to get your story heard and gain local business.
While describing the purpose of your company, you can present your mission statement and discuss everything you have to offer.
Explaining the progression of the business can be interesting to readers and teach them more about your values and hard work.
6. Display Your Team
Every good business comes with a solid group of employees that work well together.
If you are proud of your team and want to give them a spot on the website, you can do so with an "our team" page. This allows customers the chance to get to know who they are working with so that they can feel more comfortable.
Lawyers and other types of services that involve other people are recommended to include team pages. Offering this recognition to employees can also help make them more satisfied with their job and feel like they make an impact.
A business isn't run by one person, rather a collective team working towards the same goal.
7. Market and Sell Your Products or Services
Another page that you may need on your website is a store of services page.
If your company sells products, like clothing, shoes, or accessories, you will want to display each item online. You should post clear pictures of products with detailed descriptions and ordering information.
This is where your customers can add items to the cart and try out your products. If your business doesn't sell products, you can create a service page.
On the services page, you can include information about all of your offers and what you can do for your clients. Even if you can't give them exact numbers, you can also include estimated prices for each service.
This will be one of your largest money makers in the company. Keep up to date of what your company offers, so that you don't have to turn customers down.
8. Set up Payment System and Options
More than $158 million was spent online in the final quarter of 2019.
Online shopping has become so popular because it is convenient and accessible at any time. If you want your business to succeed, it is crucial that you set up a payment system online.
If you plan to sell products or services over the internet, online paying can help increase sales. Depending on the needs of your business, you will have to find the right plan for you. Many people have the account set up so that the money goes directly into the business' bank account.
PayPal, Venmo, and Cash App are all other excellent options that you can accept payment through.
Don't forget to include discount codes for customers if you are sending them out. To use these codes, they must be able to enter them in while paying.
9. Try It out
Now that you have all of your pages filled in with crucial information, you can test out the site.
This is an important step because it gives you the chance to fix any errors before making it public. Reviewing the site for spelling and grammar errors should be the first step. Editing and accuracy show your customers that you care and want to offer them the best service you can.
You will also want to make sure that all of your images, videos, and animation were uploaded correctly. Not all files are compatible with websites, so you may have to make adjustments along the way.
Testing out your site can also prevent you from having incomplete sections. With how many details there are in making a site, it can be easy to overlook a portion of the site.
Take notes of everything you discover on your test run so that you can make adjustments or continue down the same path!
10. Publish Your Site
You've uploaded all of your information, checked it over dozens of times and everything looks good. It's now time to go live!
Publishing your site will allow access to internet users. Although your website may not be perfect, you can get feedback from customers about the site so that you can make sure it is meeting their standards.
This is an exciting step to creating a website and the beginning of a new chapter. Your business should continue to grow now that you have a strong online presence.
11. Market on Social Media
If you are wanting your new website to be seen by the world, you will have to market it.
After your site is error-free and published, you need to tell other people about it. By posting the site and sharing it on Facebook, Instagram, and Pinterest you can attract new customers. Use these sites to teach people about your company and why they should select your business over others.
An article by Corberry Digital Marketing examines marketing and factors that make a business fail or succeed. Read this to determine if your marketing efforts are working!
Don't be afraid to find other avenues of marketing. You can also do so by word of mouth and posting ads in local papers.
12. Maintain the Website
If your website is continuing to work and bring in customers, you are likely doing something right.
If you want to continue the business, you will need to maintain your site. The contact information you provided should be accurate, along with employee information too.
When your business has new products or services being launched, they should also be uploaded to the website. Maintaining your site will prevent your site from being outdated and mismanaged.
Websites with blog pages should be having frequent uploads that stay up to date on trends and news. Many people recommend that you put aside a certain amount of time each day to work on your website.
13. Interact With Customers
Successful business owners know that you must interact with your customers if you want to keep them coming back.
You should be interacting with the customers online through your website and social media. Otherwise, your business can become forgotten. When customers comment on your posts or reach out to you in an email, you must respond to them.
Unanswered questions from customers can make them unsatisfied. A caring and conversational business owner can help make them feel comfortable to support your business.
You should always acknowledge what people are saying about your company. You may be able to increase sales if you follow the logical requests that people want.
Create Small Business Websites That Impress Customers
When you own a company, a lot of your business comes from word of mouth and through referrals.
Utilizing this guide can help you create small business websites that give you an online presence. This can help people learn about your company and all of the services that you offer. Most people look at online reviews and sites to determine if they want to support them or not.
To have an impressive website, you should use organization, media, and personal touches. Whatever you can think of to make your company look as unique as it is will help your site.
Be sure to check out our blog for more articles about improving your business with technology!
Related content from StrategyDriven
https://www.strategydriven.com/wp-content/uploads/The-Ultimate-Guide-to-Making-Small-Business-Websites-This-is-What-to-Do.jpeg
800
1200
StrategyDriven
https://www.strategydriven.com/wp-content/uploads/SDELogo5-300x70-300x70.png
StrategyDriven
2020-03-11 12:00:08
2020-03-11 10:11:24
The Ultimate Guide to Making Small Business Websites: This is What to Do