Guide to Getting Started with a Blog for Your Business
StrategyDriven Insights Audio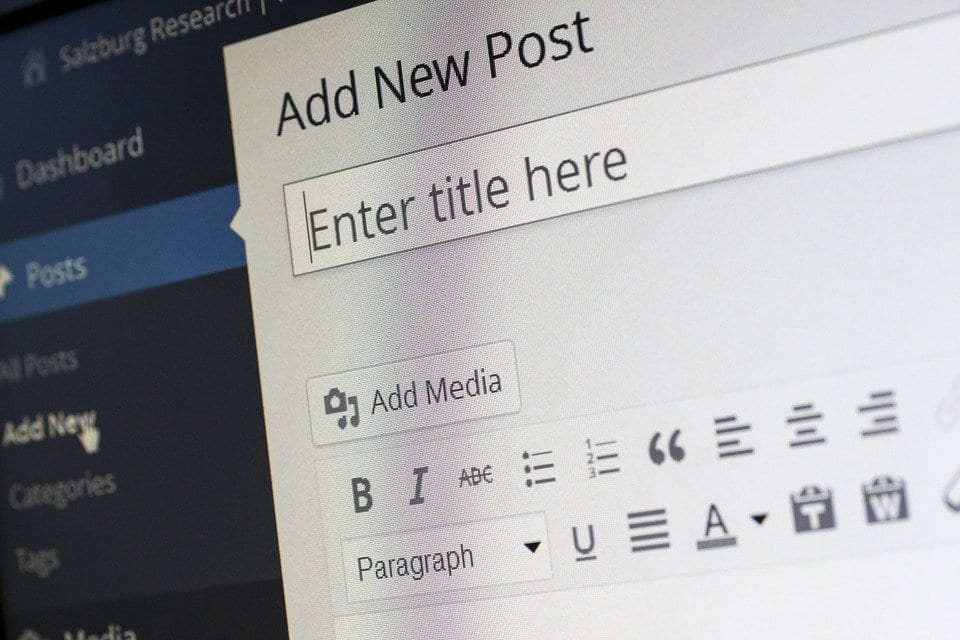 Having a blog as part of your business website is a brilliant way to help to connect with the customers that you have, and it also adds some strength to your business, and gives you some clout as a brand. However, even with these benefits, there are many businesses that haven't yet latched on to the idea that having a blog is something that is going to be beneficial. Many businesses think that a blog can be something that is time-consuming. It can take some planning to come up with ideas for posts, and actually getting them written, but that shouldn't be what stops you from launching one for your business. The time and planning really is worth the effort.
A blog for your business website is not a waste going to be a waste of time. In fact, it has been found that it can be one of the most cost-effective ways that you can market and promote your business, and can help to get more leads, and as a result, sales and customers. You can establish yourself as an authority in your industry, when you share relevant and correct information, and it can help you to get found more easily on the world wide web. Not only that, it is pretty straightforward to blog. You can always outsource it too, but with so many businesses doing it, and seeing the benefit, it needs to be something that you at least consider. With that in mind, here are some of the top tips on how to start a professional blog for your business.
Write for your customers
Writing for your business blog is something that is going to be different to writing for your own personal blog. Although some examples can come into play, they should be business related to demonstrate a point, rather than drawing on personal experience. The business blog is not all about you as an individual. You should always bear in mind that the people who are going to read the blog, are your customers or potential customers. So the content that is out there, needs to be written for them and their needs. Think about who your ideal customer is, and then write content according to that.
Great web hosting
If you already have a website, then the chances are that you are already happy with what you have. However, for a blog, you should have some great hosting, to really maximize the benefits of blogging, and making sure that the look and design of your site works well, and fits in with your brand. There are a variety of options, such as cloud hosting, or using a platform that is specific to blogging, like WordPress, for example. You could even consider something like Hostgator WordPress hosting which is hosting that is designed specifically to cater to any WordPress websites. When you combine cloud and WordPress hosting together, as in this case, it could help you to get a fast, secure, and reliable website and blog. You want the site to be quick to load and reliable, otherwise people will just get bored.
Content is king
In order for readers to stick to your blog, and keep coming back for more, the content that you create needs to be great! Not to mention that Google loves fresh content, so posting regularly helps to have new content for it to index, and helps your website to rank well in searches. Having great content is how you establish your business website as an authority in your industry. When you write about what you know, then it will make the writing easy. As a result, it will be more comfortable and engaging, and keep readers coming back for more.
If you have a business that sells garden furniture, for example, it can be something that can be a little dry, but there are lots of ways that you can go with it. If you are an expert on all things garden and furniture related, and what will work best in different settings or conditions, then that is the kind of content that you should run with. It is all having content that is relevant and interesting, even if on the surface you might not think that it is.
You should also look to answer questions that you think your readers might have. Going on to the garden furniture topic again, for example, you could talk about storage and weather conditions, such as looking after your furniture in winter. This is potentially a question that your customers could have. When they know that they can come to you for all things garden related and have their questions answered, it is more likely that they will come back again.
Little and often
Blog posts don't need to be long essays. So it is a good idea to keep them short, sweet, and to the point, answering questions along the way. Unless someone is looking to thoroughly look into and research a particular topic, people will only be looking for quick information that they can skim read. As a guide, it is a good idea to aim your blog posts to be around 250 to 500 words. If it is going to involve more words to get your point across more clearly, then that is obviously something that is completely fine to do. There is also no set time to post, or how often you should post. Just think about being consistent. If once a week is all you can manage, then just make sure that it is once a week. Customers will want to come back to see new content each time.
One of the key points is to mix things up a little. Of course, a blog is there to help convert site visitors into sales. But don't make it all about your products and recommending them. Mix up your posts with plenty of images, link to relevant articles, and even share videos. Engage with those that leave comments, and get the whole team involved; it will make a difference.
Related content from StrategyDriven
https://www.strategydriven.com/wp-content/uploads/word-image-38.jpeg
640
960
Nathan Ives
https://www.strategydriven.com/wp-content/uploads/SDELogo5-300x70-300x70.png
Nathan Ives
2020-05-15 11:00:02
2020-05-15 11:33:47
Guide to Getting Started with a Blog for Your Business