Reasons to Hire a Financial Coach for Your Startup Business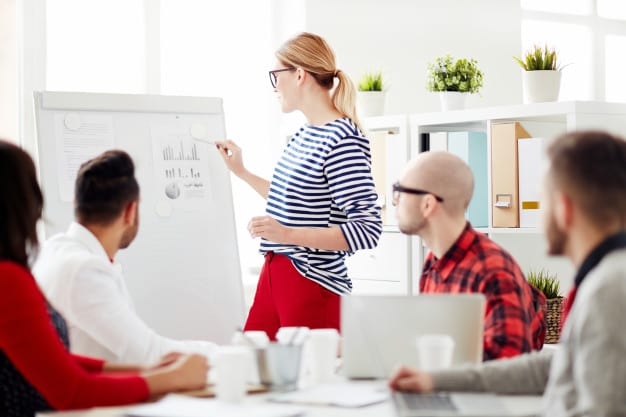 In today's market and economy, starting a new business can be an exciting but risky thing to do, especially since many starting businesses are sprouting almost everywhere. Fortunately, there are financial coaches who can help you establish your business, not just in terms of finances, but also in fixing issues related to personal development and business growth.
Financial coaches also know your business' field and its best interest, which are required for you to develop and grow your business. Hiring a financial coach can give you advantages over your competitors and will give you a great headstart in dominating the market.
What Is a Financial Coach?
To emphasize what a financial coach is and what they bring on the table, a financial coach is someone capable of helping you handle and learn necessary money management skills. Of course, that is only skimming the top as financial coaches have a lot of tricks up their sleeves that are important in growing a business.
Their specialty in money-making and managing skills is a great help if you are having difficulties managing your money or business in general. Whether you are making a mess out of financing in your startup business or are struggling with debt, a financial coach can help you alleviate your immediate or recurring problems. They can help you make decisions that will make your business go in the right direction.
Simply put, a financial coach's primary goal is to empower your critical thinking and money management skills in both a personal or business setting. Here are some great benefits you will get when hiring a financial coach.
Learning How to Set Goals
Ask yourself: what do you want to achieve with your business the next year or more? If you don't have a clear answer to that question, you will have a hard time formulating a plan and taking the right steps. For many small and startup business owners, it can be hard to develop realistic, practical, and measurable goals, especially in terms of financing. That is why it is beneficial to hire a financial coach business expert.
Financial coaches, especially those who have knowledge in business, can collaborate with you to set realistic goals that can be attained in practice. They stand by the acronym SMART: Specific, Measurable, Achievable, Relevant, and Timely. With these values in mind, formulating financial goals that can be attained through practical means will be easy.
Sustainable Support
Financial coaches do not only support you through your journey, but they also see you through the end of your goals.
There are two common scenarios once a new company experiences little significant success: they either stabilize without much growth or implode because of the demand and workload. Financial coaches make sure that your business can handle its finances while growing smoothly and steadily.
Financing Insight
Of course, financial coaches will not be called such if they don't help you with your finances. As a business owner, you are responsible for a lot of things, including finances. That said, it will be a struggle for you to balance these things. With a financial coach, you will worry less about your finances.
One of the things financial coaches are good at is creating a significant financial picture. In simpler terms, this is a visualization of your business money flow, gains, losses, and potential currently and in the future. This will teach you to monitor your gains, allocate your profits to the right place, and monitor the flow of cash while they advise you on what things you should do and prioritize.
Understanding in Market Trends
Since financial advisors are experts when it comes to financial matters, expect that they have excellent and a deep understanding of market trends. Having a financial advisor on your side means that he/she will help you to get the right information as to how to run your business according to what's in demand or the current trend in the market.
Also, given a financial advisor's knowledge and skills, he/she can comprehensively answer all of your financial questions. This will help you understand how to conquer the market by taking advantage of the current trends.
Takeaway
Whether you are looking for financial help or only looking to learn new insights and money management skills, or even looking for support and guidance, a financial coach can help you with that, along with critical thinking, prioritization, and decision making. Not only that, but the lessons you'll learn with your financial coach can be helpful to your company in the future. As a business owner, your focus should be on improving your business and yourself as a whole.
---
About the Author

Lauren Cordell is a writer with a passion for business and finance. She likes to write just about anything related to growing business and making money. When not busy working, Lauren spends her time reading her favorite novels.
Related content from StrategyDriven
https://www.strategydriven.com/wp-content/uploads/word-image-53.jpeg
417
626
StrategyDriven
https://www.strategydriven.com/wp-content/uploads/SDELogo5-300x70-300x70.png
StrategyDriven
2020-07-17 16:00:20
2020-07-17 23:53:35
Reasons to Hire a Financial Coach for Your Startup Business