9 Reasons to Hire a Design Agency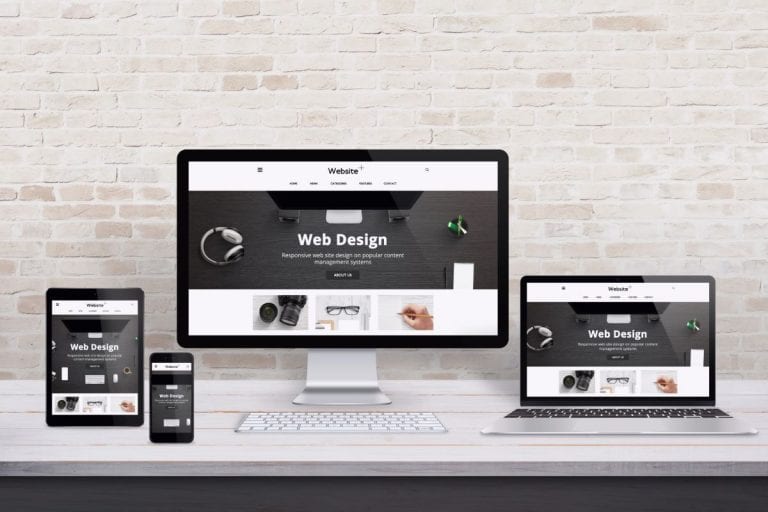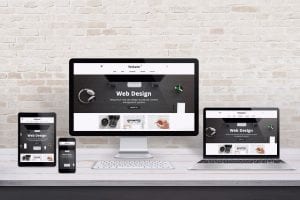 You have seven seconds to make a good first impression.
As a business, you must have a strong brand identity so consumers know about your product and whether your business's ethos appeals to them.
A fantastic way to do this is by hiring a design agency that can help your branding. Not sure whether to hire one? Don't worry, you've come to the right place.
Here are nine reasons to hire a design agency.
What Is a Design Agency?
A creative design agency offers a mixture of design, technology, and advertising to help clients with branding.
Another term that's popping up is DesignOps. "What is Design Ops?" You ask.
Known as a design operation team, DesignOps optimizes design teams by improving workflow and streamlining many processes like recruiting. This means designers can focus on their job instead.
The 9 Reasons to Hire a Design Agency
Before you Google "design agencies near me", it's important to understand the advantages of hiring a graphic design agency.
Many can help establish a strong brand identity and give essential advice. Consider these reasons, for example:
1. Branding Is Different From Marketing
You must hire a brand design agency as it's completely different from marketing. Branding helps you design your business and product while marketing lets you reach your desired audience.
Branding plays a major role in every business as it builds business recognition, boosts business value, and generates new customers. According to the experts associated with this company, the style and functionality of the design can ensure success for all your branding plans.
Further, branding makes you ask fundamental questions about your business regarding your vision, target audience, and how to stand out.
Once you have these questions, you can roll out your marketing campaign.
2. Fresh Perspective
It's difficult to ask your internal marketing team to be objective about branding as they're exposed to your company's aesthetic every day.
But when you hire a logo design agency, they give you a big-picture analysis of your business from an objective stance. As a result, they can brainstorm innovative ways to bring your brand to life.
3. Cross-Industry Experience
Agencies have worked across a wide range of industries which gives them a broader perspective and skillset.
Because of this, agencies can bring new ideas to your industry to help differentiate your business from competitors.
Don't be turned off if a creative agency hasn't worked in your industry. Instead, look at their portfolio and see whether they've successfully solved challenges across a range of industries.
4. The Right Expertise
Branding agencies are unique because they're experts in researching, the lifeblood of branding.
When you hire a creative agency, you access a design team that creates unique branding based on strategy and research. This is because the agency has had the experience with an array of projects so you end up with a strong brand identity that eclipses your competitors'.
Once the agency has created your brand, they'll post the end result on their blog and social media channels so it's free advertising for you.
5. Adds Consistency
A consistent presentation of a brand has increased revenue by 33% and creative agencies know this.
It's crucial that your business's marketing material is consistent from the typeface to the color palette. A creative design agency ensures your ideas are coordinated and consistent as it's the foundation of a successful business.
6. Alleviates Training Costs
If you want your marketing team to expand to branding, it'll require extra courses and another employee to train them. Not only is this expensive, but you'll lose a large chunk of time which isn't ideal for a business.
And there's a chance your employees won't have good chemistry working with each other which means there's less chance of producing outstanding branding.
Instead, hire a creative agency for your branding as they're guaranteed to produce high-quality results.
7. Helps You Stand Out From Competitors
Creative design agencies help you differentiate your brand so you stand apart from the rest. Branding lets you highlight the products you offer that are unique compared to what's currently on the market.
When you outsource your branding to an agency, you'll have a new voice, style, and feel. Because of this, you'll get new opportunities which will bring in more revenue, making it a fantastic return on investment.
8. Lets You Connect With New Audiences
When you hire a creative design agency, you'll reach new customers. But this can only happen thanks to the agency's strategy and fresh perspective.
Once your new branding is established across all platforms, you'll reap the benefits. Plus, design agencies ensure their work like logos is ahead of the curve so customers are attracted to your brand.
Further, your business can increase your network by working with a reputable design agency. And because the agency has worked with companies across a variety of industries, they know how to create a strong brand campaign.
9. Follows the Latest Trends and Technology
When you hire a design agency, they stay atop the latest trends and use technology to do so. This saves you money as you don't have to invest in purchasing new technology or software.
No business wants to be outdated so use the agency's expertise so this doesn't happen.
That's Why You Should Work With a Design Agency
Those are the nine main reasons you should work with a creative design agency.
Their team has the expertise and ability to bring a fresh perspective so your business can stand out from competitors. Hiring a creative design agency also saves you time, money, while producing fantastic results. Happy hiring!
Did you find this article helpful? If so, check out our other finance-related posts.
Related content from StrategyDriven
https://www.strategydriven.com/wp-content/uploads/9-Reasons-to-Hire-a-Design-Agency.jpg
800
1200
StrategyDriven
https://www.strategydriven.com/wp-content/uploads/SDELogo5-300x70-300x70.png
StrategyDriven
2020-08-04 16:00:43
2021-12-29 15:49:51
9 Reasons to Hire a Design Agency