How to Increase Restaurant Sales: The Complete Guide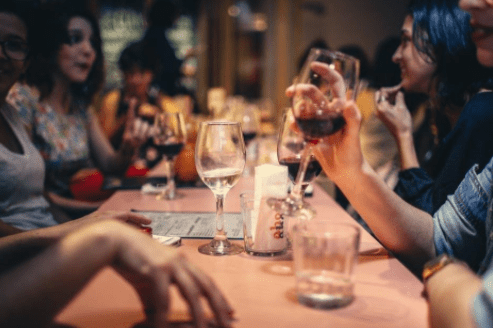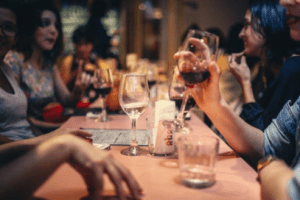 If you run a restaurant, you'll know exactly how competitive the industry is. There are over one million restaurants in the United States, and the projected sales for 2020 are expected to be $899 billion.
To succeed and thrive in your business, you'll need to be savvy and innovative. You'll need to find novel solutions to all of your marketing problems.
But exactly how do you go about building restaurant sales?
In this article, we'll take a look at how to increase restaurant sales.
Increase Table Turnover Time
Is everyone who wants to come to your restaurant able to get a table when they want one? Having a full restaurant is great, but if there isn't a high turnover of diners at the tables, then there's room for improvement.
Often, the ability of a restaurant to increase sales lies in the speed of the service. If diners are coming in and it's taking a long time to get them served, you've got a space in your restaurant that isn't meeting its potential in terms of sales.
This doesn't mean that you should rush your diners and ruin their customer experience. What it does mean is that you should be focused on taking their orders and expediting your service.
As soon as a table is free, it needs to be cleaned and reset for the next customers immediately.
Up-sell
Getting more customers into your restaurant is always going to be something that you'd like to do, but a great solution to increasing restaurant sales is to build on the size of your current customer order.
Asking your customers if they'd like to increase the size of their portion or suggesting different additional items that will compliment their meals are both great ways of up-selling and building the size of the order.
To make sure that your employees are up-selling to the best of their ability, carry out training so that they know the menu inside out. You should also teach them how to build rapport with the people that they're serving.
Another great way of up-selling is by offering combos. If your customers are coming in and are just buying a main, get them to take a side too by creating special deals that build on their order.
Getting the Price Right
Your menu needs to be set at the right price. When you decide on the pricing, remember how much it costs to buy in the ingredients, to make the food, and serve it. In addition to factoring cost, you need to think about where your business is located and what the competition is doing.
Think about your target customers. How much do they expect to pay for a meal? If your prices are too high, you'll miss the mark. If your prices are too low, you'll sell yourself short and miss out on valuable profits.
Get the Decor Right
The look and ambiance of your restaurant are essential to its success. Your diners need to feel comfortable and at ease whenever they visit. If the decor and atmosphere don't meet their expectations, it can end up ruining their meal.
Everything needs to be considered. Think about how brightly lit the dining areas are, consider whether the temperature of the room is okay, how comfortable the chairs are, etc.
Check out this restaurant furniture guide to find out more about selecting the right restaurant furniture.
Deliver the Very Best Service Possible
Things can go wrong in any dining experience, however, there is always going to be one way that you can overcome any shortcomings in your restaurant, and that is by delivering the very best service that you possibly can.
Great customer service provides a memorable experience and will leave a lasting impression on your diners.
Make your diners feel at ease. The more welcome they feel, the more they'll relax. Impress them with the confidence that you can take their order. Suggest things that they might like from the menu and compliment them on their great choices.
When it comes to serving up the food, provide complimentary items. Bread or olives for the table or a free aperitif after the meal will make your guests feel special.
Help Your Customers Find You With Local SEO
Search engine optimization (SEO) is a great way of improving where your restaurant's website rankings on the search engine results pages (SERPs). But if you want people to find your business online and visit you in the real world, then you need to harness the power of local SEO.
Local SEO entails getting your business listed on as many online listing sites as possible. These include Google My Business, Trip Advisor, Yelp, Foursquare, and many more.
By getting your restaurant listed on Google My Business, you'll appear above the organic search results in the SERPs.
When you create your listing, make sure that your name, address, phone number and opening hours are all consistent with your website and with other listing sites.
Once you're on these sites, do encourage your customers to leave reviews of your restaurant as this will enhance your listing.
Providing Offers and Happy Hours
Promotions and offers are a great way of enticing new customers into your restaurant.
Identify the times of the day or the week when your sales are slowest and run a promo. Happy hour offers where drinks or food are reduced in price work exceptionally well for many businesses.
Think about up-selling additional items from your menu during these happy hour promos.
Now You Know How to Increase Restaurant Sales
Improving sales in your restaurant needn't take an entire menu revamp. Often, you can achieve this goal through great customer service, the right promotions, up-selling, and making your surroundings comfortable.
Now that you know how to increase restaurant sales, you can put all of these tricks and tips to good use.
For more great articles, make sure that you check out the rest of the site.
Related content from StrategyDriven
https://www.strategydriven.com/wp-content/uploads/glass.png
328
493
StrategyDriven
https://www.strategydriven.com/wp-content/uploads/SDELogo5-300x70-300x70.png
StrategyDriven
2020-08-31 18:00:48
2020-08-31 16:07:32
How to Increase Restaurant Sales: The Complete Guide