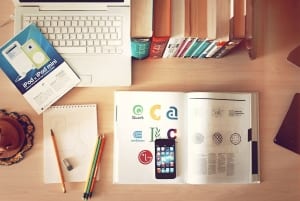 Personal development is crucial in building a holistic workforce made of leaders and employees who have the skills to succeed in all areas of life. This is because it looks beyond just job qualifications to include mental, emotional, spiritual, and physical development. This can be achieved by encouraging activities that build skills to reach the goals and full potential for you and your employees. The result- better, fulfilled and satisfied individuals, with improved strengths and talents for career advancement and personal and career goals achievement.
There are many benefits to gain from pursuing personal development in the workplace. You all are happy when you feel accomplished. When your employees know that you value their personal development, they become more engaged and committed, which leads to a low turnover rate and high productivity. You also become a good leader who can lead a team to achieve high results.
Here are ways that you can help yourself and your employees take on a personal development journey.
1. Encourage learning
Continued learning of new skills is very crucial in the journey of personal development. You can encourage your employees to learn new skills by offering incentives to sign up for classes or reimbursing part of their tuition fees. You can also plan for training such as the latest technologies in the industry. Invite key speakers in different facets of life to give talks in the workplace. This can be a good place for you and your employees to spot opportunities that can be beneficial to your lives. This should be inclusive of all employees. If you have employees in other countries, in Japan, for instance, hired through a Professional Employer Organization (PEO), such as NH Global Partners, or other providers, be sure to use their services to extend the incentives and training opportunities.
2. Allow flexible schedules
The traditional 9-5 work schedule is one of the biggest hindrances to personal development. People have to wake up early to beat the morning traffic, work throughout the day with little time to rest, and get back home late and tired to do anything else.
Allow a more flexible time where all of you can work in your most productive hours. You can also allow them to choose their best place to work from. This way, you all have the rest of the day to carry out personal development activities like attending a class or hitting the gym.
3. Encourage healthy lifestyles
Leading a healthy life is crucial in improving the physical fitness of a person, which is part of the larger personal development. You can encourage healthy meals at work by offering healthy snacks and drinks. If you have given a contract to a restaurant to provide lunch, ask them to serve healthy meals. In addition, encourage physical activities for you and your employees. For instance, you can start biking to work so that your employees can follow suit. Help them pay for gym subscriptions or even have a mini-gym at work complete with showering facilities.
4. Work on more challenging tasks
If a person spends a lot of time in his or her comfort zone, it can be very hard to move forward and grow to the level that one desires. Mostly, it is fear of the unknown that keeps people at the place that they feel comfortable. However, you can break this cocoon by encouraging your employees to take up challenging tasks. Be there to help them through by giving them timely and honest feedback. You can also assign another employee who is skilled in that area to help others through such tasks. Be sure to also take up such tasks from time to time.
5. Foster open communication
People thrive in places where there is open communication. This is because they are able to express themselves without fear of intimidation or punishment. They have no room to bottle up negative feelings, if issues or concerns come up in the workplace, they are able to table them and solve them amicably.
For starters, you can start by encouraging interactions in the workplace. Everyone in the office becomes confident with one another when they know each other better. During meetings, encourage everyone to participate in airing their ideas, opinions, or concerns. This goes a long way in developing public speaking skills.
Conclusion
A lot can be done to encourage personal development for you and your employees. Be sure that your workplace is built on a positive culture. Positivity yields so many other good results, and that is how you will have you and your employees shining all through.
Related content from StrategyDriven
https://www.strategydriven.com/wp-content/uploads/notebook-336634_1280.jpg
804
1200
StrategyDriven
https://www.strategydriven.com/wp-content/uploads/SDELogo5-300x70-300x70.png
StrategyDriven
2020-11-05 08:00:08
2020-11-05 06:58:06
Personal Development: Help Yourself and Your Employees Grow