Making as Many Sales as You Possibly Can During Difficult Times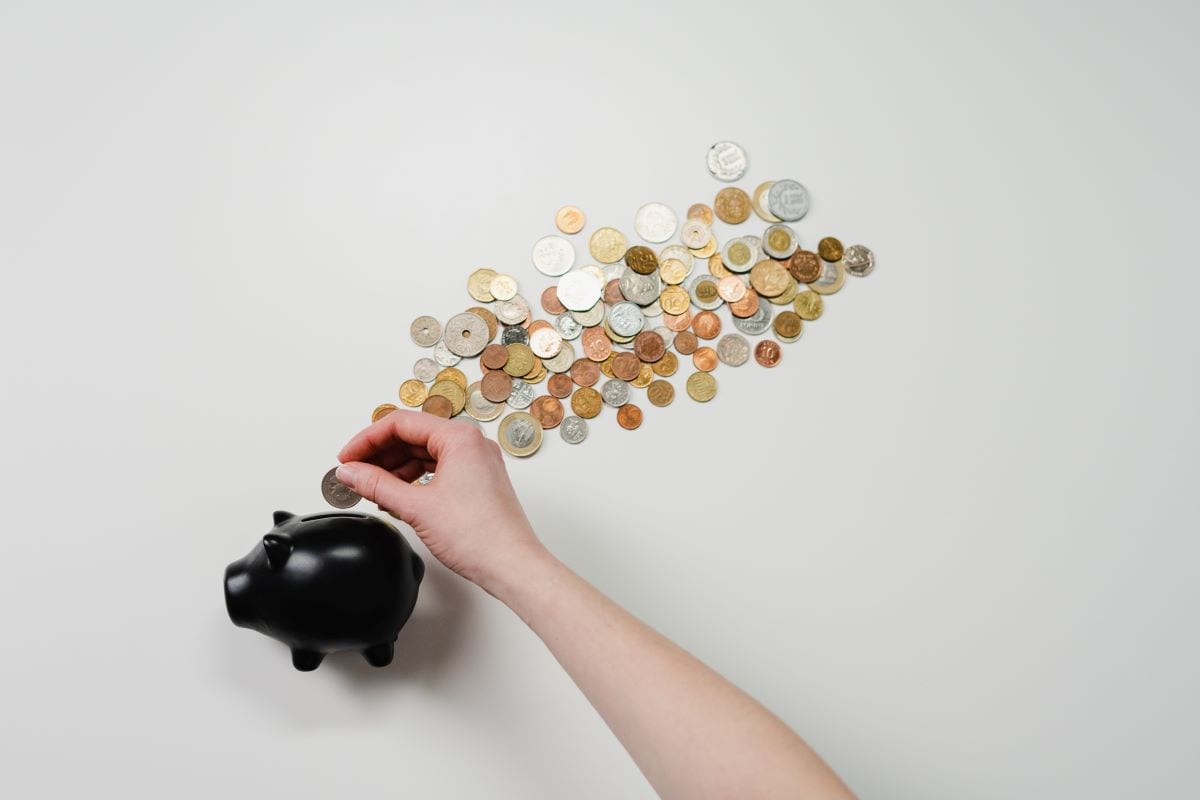 It's nearing the end of 2020 and many of us are having a bit of a tough time in many ways. The coronavirus and Covid-19 pandemic has been impacting the majority of our lives since March – and for the most of us, this hasn't been in a particularly positive way. Now, it's important that we don't forget the main tragedy to come out of this pandemic – the huge loss of life throughout the world caused by this potentially fatal virus and disease. But that's also not to say there haven't been other troubles along the way too. For many of us, the pandemic has caused significant hardship and financial struggle. Why? Well, in order to save lives by slowing the spread of the virus, many governments around the world have implemented measures that have caused businesses of all shapes and sizes to struggle. In order to combat the virus, we need to stay at least two metres away from each other, or, when the R rate has boosted, even had to go into lockdown situations where all non essential businesses have had to close their doors. All of this means less sales. If you can't have people in your store, you can't operate. If you can still have your store open, but can only have people in there if they're stood two metres apart, you have a limited capacity and sales will suffer. This is all doom and gloom, we know. But what can you do to continue making sales during these difficult times as a business owner? Here are a few pieces of advice that could help you to get through this!
Selling Products? Switch to Ecommerce
If your store sells products, now is the time to switch to Ecommerce. Ecommerce stores are allowed to continue operations. Sure, you'll need to make sure that the staff fulfilling your orders in the warehouse are safe, and if you have your own delivery staff, you'll need to make sure they're safe too. But this is an ideal way to be able to continue operations while stores are shut and even while stores are open, but you can't have all too many people inside. Now, we're fast approaching two of the biggest shopping seasons of the year so far. These are Black Friday and the Christmas shopping season. So, you'll want to make the switch as quickly as possible in order to be able to make the money you usually might. So, how do you go about switching to Ecommerce? Here are a few steps that will help you to get it right first time around.
Set Up a Website / Improve Your Website
If you don't have a website yet, now is the time to create one. If you already have one, but haven't focused on it all too much in the past, now is the time to improve upon it. Your website is going to be your customers' and potential customers' main contact with your store. So you need it to look good and you need to make sure that people can easily navigate their way around it to find what they want. Of course, learning how to code and learning what kind of design works is a long and difficult process. You probably don't have time for this right now. So, work with the following individuals – a web designer, a web developer and a UX designer. The web designer will make sure that your site looks great. They'll know what to put where and how to combine everything together to create something that is on brand and beautiful. The web developer will take care of the back end of your site. They'll make sure that everything actually works. The UX designer is a user experience designer. They'll ensure that the site makes sense for your users and is easy to use. This reduces the number of people leaving your site. Finally, you should work with all three individuals to make sure that your site is optimised for mobile too. Increasing numbers of people are shopping on their mobile, so you don't want to miss out on these sales!
Provide Customer Support
Of course, when people buy online, they tend to have more questions than they might in store, as they can't feel or try out the products themselves before buying. This means it is essential that you have some sort of customer support put in place and that your website lets customers know how to get in touch too. If you don't have time to deal with customer queries, make sure to hire a customer support agent who can respond to questions via a business email, via a chat box on your website, or even via phone. The more points of contact that customers have for your company, the better, as it allows everyone to use their preferred way of getting in touch!
Selling Essential Services? Manage Your New Workload
If you're selling essential services and cannot work from home, chances are you'll be able to continue work as usual. You'll simply have to follow new safety measures, which will include staying two metres away from others, wearing appropriate additional PPE (such as face masks or face visors) and washing or sanitising your hands regularly. Now, chances are, you may be experiencing an increase in demand. Essential services are in high demand right now and, unlike the majority of the population, you may be experiencing a higher workload. You'll need to organise and manage this effectively to ensure that you don't miss anything out or disappoint anyone. Consider using software or apps like JobNimbus to help you with this. It will take care of everything from sales to estimating, scheduling and work orders. It can be tempting to take on more work than you can handle, but avoid this. You want to do a good job, get good reviews and maintain a good reputation. You also don't want to burn yourself out.
Are Your Staff Able to Work Remotely?
If you're running a business where staff would usually work in an office, consider whether they would be able to work remotely. Remote working is becoming favoured by business in a wide range of industries. Many have seen that their staff can work just as effectively from home and are opting to continue remote operations permanently, as it saves significantly on commercial property rent and overheads too! Now, a switch to remote working has to be done carefully to ensure that everyone copes with the move well. The steps below could make this process seamless.
Ensure All Staff Can Work Remotely Safely and Comfortably – in offices, you provide your staff with ergonomic furniture and equipment. This keeps them safe and prevents them from experiencing issues such as chronic strain injuries. Apply this same mindset to when they're working at home. If your staff require, allow them to pick up their chair, footrests, backrests and other essentials from the office to use from their own home.
Make Sure Staff are Trained in New Software – it's likely that your staff will have to use new software when they start working from home. This can include software like communications software, video call software, time tracking software and more. Don't simply assume that everyone will figure out how to use it. Instead, hold virtual training that will ensure everyone knows what they're doing.
Set KPIs – if you are concerned about your staff's productivity while they're working from home, you may want to set KPIs. KPI stands for "key performance indicator" and it will be some sort of individual goal that each staff member will need to achieve by a set date. This will indicate whether they are performing as they should. This will ensure that everyone keeps up with their workload and doesn't slack.
Be Understanding and Flexible – of course, these are very difficult times for some people. So, make sure to be understanding and flexible with your staff. Some may not have ideal working conditions, or may have more responsibilities on their hands during the day, such as extra childcare if schools close, or caring for vulnerable loved ones.Chances are you're experiencing a lot of changes if you're running a business right now. But at the end of the day, change may be essential in order to keep things up and running! Hopefully, some of the above advice can help you to experience success with your business in spite of the pandemic. Some of the changes are easier to implement than others, but all are essential for different types of businesses to continue making sales and generating profit. Implement them into your operations sooner rather than later and you should benefit!
Related content from StrategyDriven
https://www.strategydriven.com/wp-content/uploads/pexels-cottonbro-3943716.jpg
800
1200
StrategyDriven
https://www.strategydriven.com/wp-content/uploads/SDELogo5-300x70-300x70.png
StrategyDriven
2020-11-12 16:00:12
2020-11-12 12:49:21
Making as Many Sales as You Possibly Can During Difficult Times