Role Of Marketing Professionals In Healthcare Systems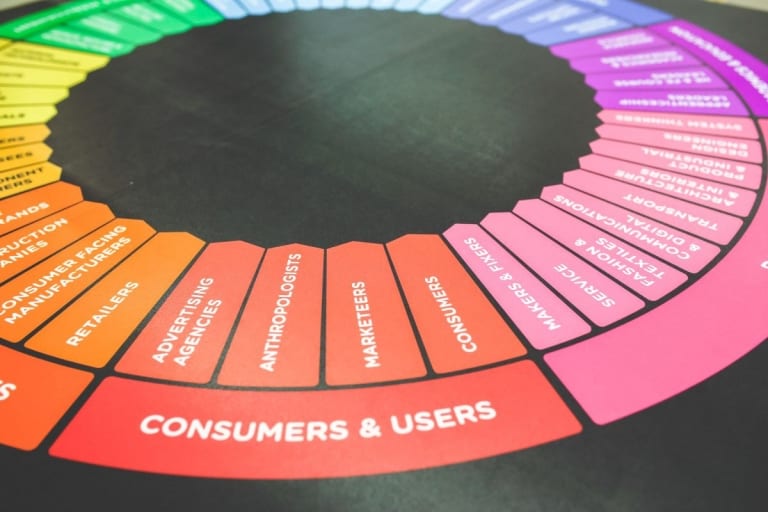 A common misconception many people have is that all healthcare facilities work for social welfare. Even though it is partially true because healthcare professionals have a better work motive than making money, it is not entirely accurate. Apart from state-owned organizations, private hospitals have ends to meet, and maximizing profits is one of their agendas. And this brings us to the topic of our blog today!
Much like every other business, a healthcare facility also comprises functions that support its operations. These may include finance, administration, marketing, etc. However, that said, we may wonder what role can marketing professionals perform in a healthcare facility?
By definition, marketing professionals are responsible for identifying and creating strategies and tactics to attract customers to a business. You create a product or a service. Your marketing department works towards selling that product or service to your consumers. A marketing professional may perform a similar role in convincing customers to visit your hospital or clinic in a healthcare facility. Here we have a list of functions a marketing professional may act in a healthcare system:
CREATE A WELL-DEFINED MARKETING STRATEGY:
Healthcare organizations are unique business structures. They aim to provide top-notch care to their patients, which is why it is imperative not to sound too greedy for profits! However, being in business, you would still want to increase your customer base.
Marketing professionals can help create an effective marketing strategy and a detailed promotional campaign depending on its subtleties. They are experts in their field, so they know how to position the company using its core strengths. They may also work towards hiding the business's weak spots or portraying them in a positive light. They can also identify the marketing elements that will best suit your business structure, such as using online marketing tools or sticking to conventional methods.
Expert marketing professionals are remarkable in creating effective strategies and add significant value to a healthcare system. You can look into a hiring business administration individual specializing in healthcare career path to take up a marketing role in your organization. Both the fields would fit perfectly together as such professionals are well-versed in marketing along with healthcare administration.
ASSIST IN DEVELOPING A USER-FRIENDLY WEBPAGE:
Many patients now look towards booking online appointments through websites or calls. Since the advent of the internet, most of what we do has gradually shifted over to the virtual world. In the past, people would have to either make a phone call or pay a visit to book an appointment. Now, merely logging in your details on the facility's webpage can give you a booked slot!
Customer expectations have altered in the wake of changing communication dynamics. And this is also why healthcare facilities need to advance according to the varying needs of the customers. Marketing professionals can help analyze the expectations of potential customers and devise appropriate strategies for webpage creation. Additionally, they can also link the webpage to the overall promotional campaign. Often your customers may fall in the adult age category who are usually not very tech-savvy. And this is why user needs must come into consideration when building the webpage. The website needs to have a user-friendly interface and have minimum complexities. It is one aspect where marketing professionals can play an imminent role.
OPTIMIZE YOUR WEBPAGE FOR SEARCH RESULTS:
After you build an interactive webpage, the next step for marketing experts is to optimize it. Today customers use the internet to search for whatever they need. Therefore, if they need to find the nearest eye physician, they will log on to the internet and search. Now, the marketing professionals working for you will be responsible for optimizing your webpage to appear on the top of all searches. This way, you will have higher chances of increasing website traffic and scoring new customers.
Search engine optimization is the trendiest marketing tool these days. Marketers use several tactics to ensure you get a place on the first page of search engine results. These often get done by designing the webpage appropriately, creating online blogs, or other useful content. Whatever suits your marketing strategy; however, it is one of the areas where marketing professionals can offer their expertise and play a vital role.
MONITOR YOUR ONLINE PRESENCE:
The reputation of a healthcare facility is of crucial importance. For example, will you ever choose to go to a hospital that recently had a case of patient mishandling? You will surely not. We hand our lives to healthcare professionals. We expect them to exercise extreme caution and care when dealing with health-related issues. It is a risky choice, so customers often take several recommendations before deciding which doctor or healthcare expert to consult for treatment.
Hospitals need to ensure that their online presence and reputation is excellent. A single negative review can taint the reputation manifold and make people fear the facility. And this is why keeping a check on online presence and addressing issues as soon as they arise is imperative. Marketing professionals are apt to handle customer satisfaction and recouping situations where satisfaction levels are low. Marketing professionals can tackle, compensate, apologize, and cover up the situation before such cases create a bad name for the healthcare facility.
UTILIZE SOCIAL MEDIA TO MARKET YOUR ORGANIZATION:
Social media is now the hub of most marketing activities. The majority of people today use these internet platforms since they provide a vast customer pool to target. You can gather customer testimonials, physician interviews, create webinars, or any other useful content that grabs your customer's attention. Such content is often a great way to create awareness among your potential customers regarding your business. Once your customer knows you, they can quickly look into what you offer and how you are performing. It is the first step towards gaining new clients.
Marketing professionals can help devise social media marketing strategies and utilize it to create new business for your healthcare facility. An absence on social media can prove futile in the days when customers judge you on your online presence. It is imperative to represent your business and that too in a way that favors your organization.
CONCLUSION:
Marketing professionals provide a central role in attracting customers to a business. An organization is nothing without customers, and therefore, marketing is a crucial function in any industry. Healthcare businesses are peculiar; hence, their business functions are also a tad different. Hiring the right professionals can grow your business in the right direction and help provide higher customer satisfaction levels.
Related content from StrategyDriven
https://www.strategydriven.com/wp-content/uploads/pexels-kaboompics-com-6231.jpg
800
1200
StrategyDriven
https://www.strategydriven.com/wp-content/uploads/SDELogo5-300x70-300x70.png
StrategyDriven
2020-12-02 16:00:46
2020-12-02 14:58:57
Role Of Marketing Professionals In Healthcare Systems