How to Start Up Your Own Healthcare Business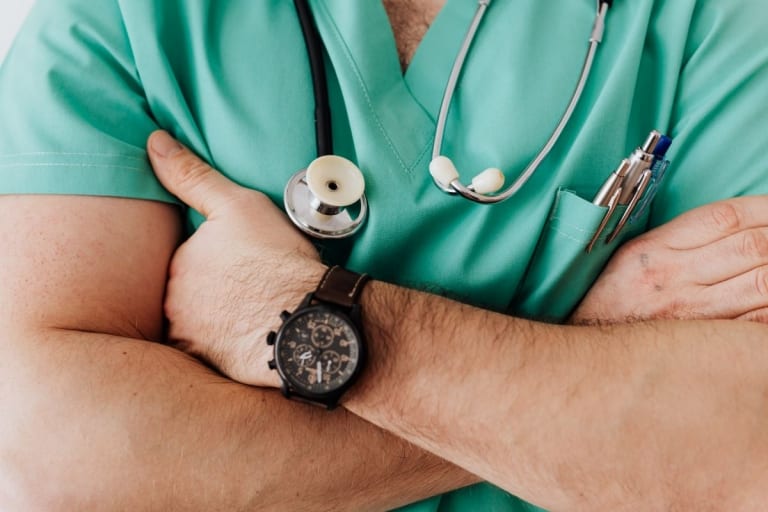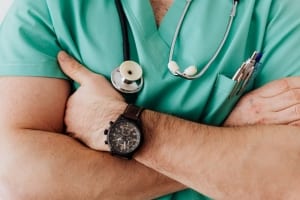 It can be easier said than done to start your own business; however, if you are interested in the healthcare sector, it could be a beneficial career option that you may never have thought about before. Healthcare is always in demand, especially in the current day and age, in which the ever-growing elderly population will need more medical services. With this in mind, it is certainly an avenue to consider for the long term. As with any business, doing your research will help iron out any obstacles initially and, hopefully, sets you up for success.
In this guide, we are going to look at how you can start your own healthcare business:
1. Choose your specialty
There are many different routes within healthcare; therefore, it is important to discover which most interests you and where your specialties lie. First, consider what you are most passionate about and can see yourself doing daily. From here, then you will need to contemplate whether or not you would prefer to start a business from scratch or own a franchise.
There are certainly pros and cons to both; therefore, it will be based on how much responsibility you would like and whether you would like to try a new idea or develop someone else's brand.
2. Know which qualifications you need
When starting out in healthcare, you need to prove that you have the relevant knowledge under your belt to prove that you are a trustworthy and reliable professional. As healthcare is based on the wellbeing of others who may be putting their life in your hands, the relevant qualifications are essential. If, however, you do not have any practical experience, you could hire staff who do. This is particularly important if you are planning on running a franchise, as your responsibilities will be mainly management and administration-based instead of dealing with the public. On the other hand, if you are planning on running a business single-handedly, the relevant qualifications are typically vital in this industry.
3. Get the right funding
When it comes to running a healthcare business, it's important to secure the right funding as a start-up company. This industry can be extremely costly when it comes to securing education, premises, equipment, marketing, and staff to keep up with the huge demands. Start-up loans would be the most advisable option as they are easier to secure as a brand-new business; however, you could even start a crowdfunding page that your friends, family, and acquaintances can donate.
Do be aware that you will not start earning much profit with any business immediately, so you may need a financial buffer to get you through the first couple of months. The Accounts Receivable component is an option to bridge the gap between each payment, so you have enough income to keep the business ticking over.
4. Do not forget about marketing
While healthcare is a field that is always in demand, it does not necessarily mean it is a given you'll secure customers. Since individuals are placing their health and wellbeing in your hands, they need to ensure that it is a dependable company that has their best interests at heart. However, unless you have physically proven your skills, it is impossible to show potential customers exactly what to expect from you without marketing. Digital marketing now allows businesses to branch out to customers across the world almost instantly and creates a brand image that you are proud to show off to the world.
However, if you do not have a background in digital marketing, it can be hard to quickly get to grips with the various tools, platforms, and strategies required for the best chance of success. Check this Hip Agency's blog content about dental marketing as an example to understand how to best market your healthcare business niche to your target audience.
5. Create a business plan
Before your idea of your business can become a reality, you will need to create a business plan. It is often the first starting point of any business that should indicate your plans and overall concept. Then, various steps need to be followed, and the document should include:
Executive summary – An explanation of the basic premise of your company.
Company description – The goals of your business and reasoning for starting up the company.
Services – A detailed list of the range of services on offer.
Marketing proposal – The strategies and methods that will be used to market your business and how your target audience will find you.
Management proposal – Describe the ownership and management of the business.
Operational proposal – Explain the operations of the business (either run as a physical business or online), the employees working for you, and your role within the company.
Financial proposal – The funding methods used to finance your business and break down the individual costs.
Long-term plan – Hoe you expect your business to grow in the next 5-10 years.
6. Register with the state
Healthcare is one of the few businesses that require you to register with the state. Your business will need to meet the exact state requirements and legalities before you can begin trading. There may be different rules and regulations in place depending on which state you live in; therefore, you may need to carry out in-depth research to discover what is expected and the laws that need to be abided by.
7. Hire great staff
If you believe you are going to need a team of staff to help conduct your business, you must take the time to employ staff that will give your business the best chance of success. Ultimately, your employees are the face of your brand and will reflect your business' public persona, so you must select candidates wisely.
During the hiring process, ensure you thoroughly read through resumes and conduct background checks on each individual. This may mean scrolling through their social media platforms and ensuring they do not have a criminal record. This should help prevent legal action should an employee cause a serious unlawful issue while on duty.
Related content from StrategyDriven
https://www.strategydriven.com/wp-content/uploads/pexels-karolina-grabowska-4021775.jpg
800
1200
StrategyDriven
https://www.strategydriven.com/wp-content/uploads/SDELogo5-300x70-300x70.png
StrategyDriven
2021-05-20 19:00:30
2021-05-20 11:00:04
How to Start Up Your Own Healthcare Business