PR Success Secrets – How To Use Publicity Campaigns To Boost Your Business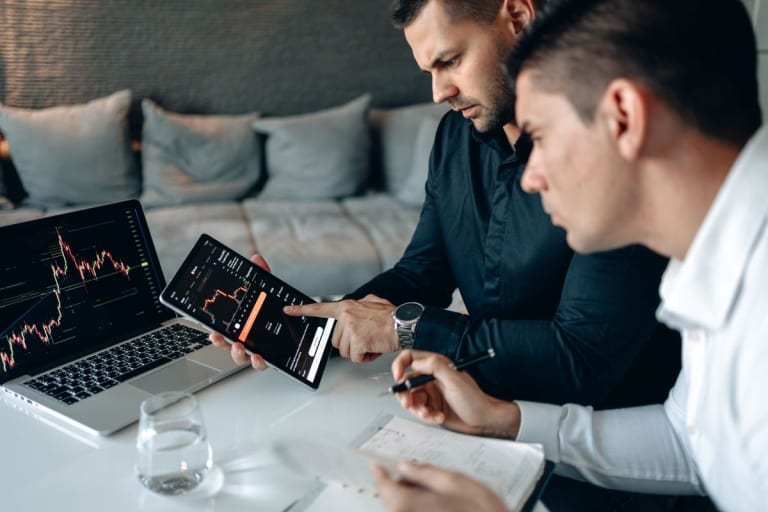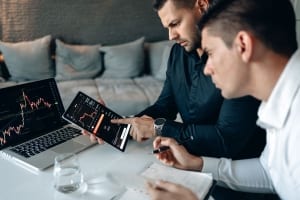 Company leaders usually consider the best-case scenario when planning a PR campaign. The usual points to consider include – the story angle, conversion rate, and the credibility they will gain through these activities.
Of course, the best campaigns are modeled around the ones that have already garnered successful results. In other words, there is a blueprint for PR campaigns that most successful PR campaigns follow around.
In this article, we have collected some of these campaigns. Look at them, and who knows, you may find your befitting strategy from these ideas only.
Real Beauty Campaign – Dove
Unusually, the soap company – Dove – decided to go beyond the conventional marketing campaigns. They created a campaign called "Real Beauty."
The company decided to go all punchy and redefined perceived and actual beauty concepts. In other words, it appealed to the customers, discarding the distorted perceptions of beauty as fair skin tones.
Their first campaign included a short commercial showing how the cosmetics industry popularized the broken concept of beauty. A normal woman enters a studio in the video and gets her makeup and hair done for a photoshoot. Later, the photos are dramatically enhanced before landing on a billboard.
That video appealed to the shock value and the sinking truth of the social stigmas. Later, in the second part of the campaign, the company hired real women instead of models to represent the brand's face. And surprisingly, it worked. According to a report, the annual sales for the brand almost doubled over the decade from $2.5 to $4 billion.
Timing Is Everything – Shopping Slot
2020 has been a learning chapter in our lives. And as far as businesses are concerned, many attracted PR attention for how they responded to the changing needs during the pandemic.
One of the most significant examples during the pandemic was Shopping Slot. The startup was about gathering and sharing information about available delivery slots. Well, it seemed appropriate in times when delivery spots rarely seemed open.
Its PR campaign outstruck many, leading to a frenzy among its target users. It only released a "press" article that attracted 3 million site viewers. Subsequently, though the company gained half a million users, the website crashed due to a sudden surge in traffic.
Well, the key here was the timing. Besides, it created an incentive for the corporates to give back to the community. Sabrina Stocker, the co-founder of Shopping Slot, said, "We used real-life case studies and stories of how the service was bettering lives — these are the stories that stick."
User Participation – #ALS
How many of you remember the ice bucket challenge? Well, it indeed did went viral on social media. And since social media is (mostly) the source of ideas about what's essential for humans as a society, using it to gain real campaign exposure can be pretty resourceful.
Good challenges spread like wildfire, and there's no doubt in it. Nonetheless, to your surprise, the ice bucket challenge was introduced by the ALS Association.
First of all, it was fun to watch someone pour a bucket full of ice-cold water on themselves. It doesn't matter who's taking up the challenge as long as it is good entertainment.
And the best thing about that challenge was, it was all meant to raise awareness and money for the ALS Association. According to some reports, the campaign raised around $115 million from about 2.4 million online videos. And all of them hashtagged with #ALS.
The Takeaway
What's common in all the campaigns mentioned above? – They were all enticing and tried to break away from the common agendas.
If any of these ideas intrigued you, the next intimidating task you have at hand would be measuring the success of your campaign.
Remember, you need inspiration and no plagiarism in your campaign. To put it simply, you just have to have the idea of thinking out of the box. And wait for your drive to see the success lights.
Nonetheless, some key takeaways from these examples can help you redefine your PR campaign.
Say What Your Audience Doesn't Expect You To
Thinking that your PR campaigns are primarily advertising strategies might be foolhardy. They are indeed a lot more than that.
Think of how you can capture your audience. Can you deliver a compelling message that out-shadows advertising norms? Or is your campaign enough to create a statement for your brand that your customers can relate to? What is the cause that your brand stands for?
Answering these questions, you may find it easier to build a rapport for your brand.
Invite Participation From Your Audience
PR campaigns can also be about engaging your customers. It gives them a feeling of belongingness that they can associate with. And this is precisely what the ALS Association did with their campaign.
There are many ways to do that. Creating funny challenges on social media is just one of them. You can pick, mix, and make your challenges that can connect with your audience. And invite them to participate.
In a nutshell, this would not only increase your brand's reach but also build a community of loyal users around it.
Learn The Art Of Storytelling
This is what helped Shopping Slot gain that immediate surge in its web traffic. Though they didn't plan for it, as was evident from their site being crashed, they still outperformed the conventional norms.
They not only earned customers but turned them into clients. In other words, rather than making claims about how your business is different or better, let your work speak for itself.
Ask yourself, what are you trying to solve, and how is it helping people. And when you have the answer, you already have a story to tell to your audience.
Summing It Up
Creating PR campaigns that resonate with the audience and your brand at the same time is certainly no easy task. And we didn't intend to imply any such claims. However, there's one thing that all of these campaigns tell us – it's about defining your brand and letting your audience decide what they want to relate it with.
Related content from StrategyDriven
https://www.strategydriven.com/wp-content/uploads/pexels-george-morina-4960420.jpg
800
1200
StrategyDriven
https://www.strategydriven.com/wp-content/uploads/SDELogo5-300x70-300x70.png
StrategyDriven
2021-05-22 18:00:25
2021-05-22 16:55:55
PR Success Secrets – How To Use Publicity Campaigns To Boost Your Business