The Five Pillars of Modern Marketing Success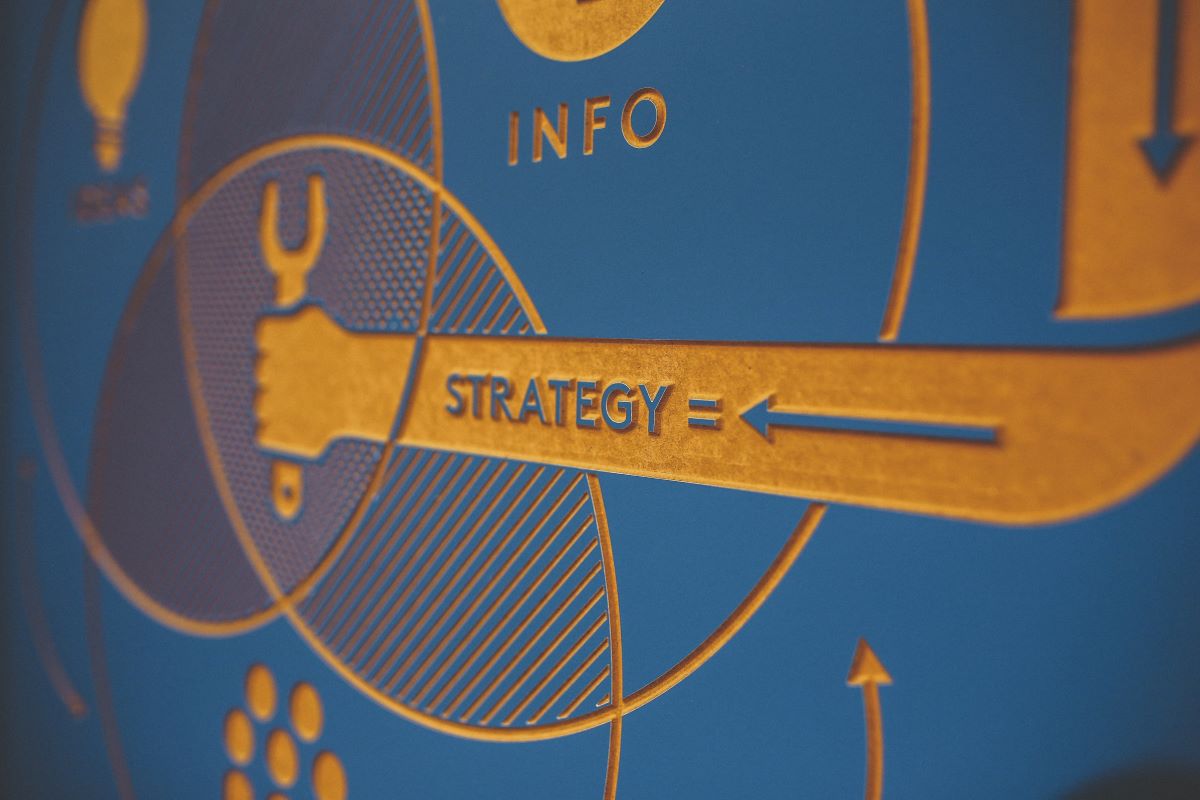 Marketing is everywhere in modern life, and understanding it is crucial to entrepreneurial success. Everything you purchase has been advertised to you through strategic marketing, from the food you eat, to the furniture in your home, to your car, to the software you use daily!
When you start a business and are trying to find the right marketing strategy to take it to the next level, it can be difficult to know where to begin. There's so much saturation online these days when it comes to marketing advice, how do you know who to trust?
In this post, you'll learn the five pillars of modern marketing success – no bias, no pitch, just straight-up advice from experts. These are also known as the Five P's – product, place, price, promotion and people.
By learning these Five P's and applying them to your business strategy, you'll have a clear idea of how to proceed with your marketing campaigns in the future.
Let's get going!
Pillar #1: Product.
Of course, the primary feature of a great marketing strategy is the product. Without an amazing product, the remaining pillars are all holding up a concept that simply won't be strong enough against your competitors. Even with amazing promotion and prices, a weak product will not stand the test of the modern sales climate.
Whatever your product or service may be, it needs to be watertight. That means that you must invest solidly in the manufacturing, sourcing and researching stages before your final product is ready to hit the shelves. Rushing the product creation stage is a mistake that so many new entrepreneurs make, and it comes back to bite them down the line.
Not only is having a great product important for your customers, it is also important for your company and your team. Having an incredible product that everyone believes in 100% will help rally your troops when times inevitably get tough. Believe in the product with all your heart, and the other pillars of marketing will serve to support this with strength and integrity.
Pillar #2: Place.
During the coronavirus pandemic, the concept of "place" has been, well, displaced. Whether you want your company to be local to your community or an online sensation that ships worldwide, you need to decide on the appropriate place in which to market it. Using the wrong platforms will hit the wrong customers, thereby making you miss out on key opportunities to expand your customer base and build a solid foundation.
When considering where to market your product, it is crucial to think about who you want to market the product towards. If your customer demographic is Gen-Z and Millennials, your product or service needs to be purchasable online, and marketed via social media and email marketing in an extremely effective way. On the other hand, if your product or service is designed to catch the attention of older generations or local people, making it available in a physical store and supporting it with great customer service is a must.
Pillar #3: Price
The price of your product or service is dependent on a huge number of external factors at play. These include:
Inflation or reduction of prices across your industry as a whole.
The coronavirus pandemic's effect on pricing.
The location in which you are offering these services or products (for example, a massage therapist appointment in a metropolitan city will be priced more highly than one in a more rural area).
The quality of the product you are producing. If you are producing a mass produced product for little money, there should be a low price to reflect it – as opposed to a more elite product that costs more.
The reputation of your business. A new business might not be able to price as highly as similar competitors, because they will need to pull clients away from those competitors with lower pricing.
Pillar #4: Promotion
So you've got an awesome product, the right price point and the perfect place to sell it. What's next? The next stage of your perfect marketing strategy is promotion. In order for people to know your product or service even exists, you need to promote it in the right place, in order to reach your customer demographic easily.
Nowadays, targeted ads and personalized marketing are the way forward. Email and retail SMS marketing are on the rise, as customers are searching for a more personal, unique experience from their retailers. They want the retailer to anticipate their needs and meet them. Getting a one-up on email and SMS marketing is one of the first things you should do as a new business.
Social media marketing is also an essential in this day and age, as we move into an age of social media being the go-to platform for shopping and socialization. Promoting your products using promotion ads, hashtags, giveaways and influencer gifting is a great way to make your business relevant in today's world.
Pillar #5: People
The people who make up your business are of paramount importance when it comes to creating a successful marketing strategy. Without people who are experienced, hardworking and positive in the workplace, you might find that your brilliant ideas slip through your fingers.
Nobody achieves entrepreneurial success, even if the ideas and concepts come from their own brain. You need a team of dedicated individuals around you who have their finger on the pulse of modern day marketing, in order to achieve the success you dream of. Don't underestimate how people can make or break your marketing strategy when push comes to shove!
It's also worth noting how vital high-quality marketing materials are throughout this process. The most fundamental aspect of this is your website; it should be as high-quality as possible. Doing so will ensure customers find your site attractive, which makes them more likely to convert. Working with a web design agency can ensure you accomplish this.
Final thoughts…
The five pillars of modern marketing success are absolutely essential for any entrepreneur to learn. Marketing is becoming more and more intricate and complex, and in order to stay relevant and keep pushing to new heights you need to put huge investments of time, money and energy into your marketing campaigns.
Use this comprehensive guide to get you started if you are an entrepreneur looking to better your marketing skills!
Related content from StrategyDriven
https://www.strategydriven.com/wp-content/uploads/pexels-kaboompics-com-6229.jpg
800
1200
StrategyDriven
https://www.strategydriven.com/wp-content/uploads/SDELogo5-300x70-300x70.png
StrategyDriven
2021-08-20 09:00:59
2022-05-03 15:01:49
The Five Pillars of Modern Marketing Success